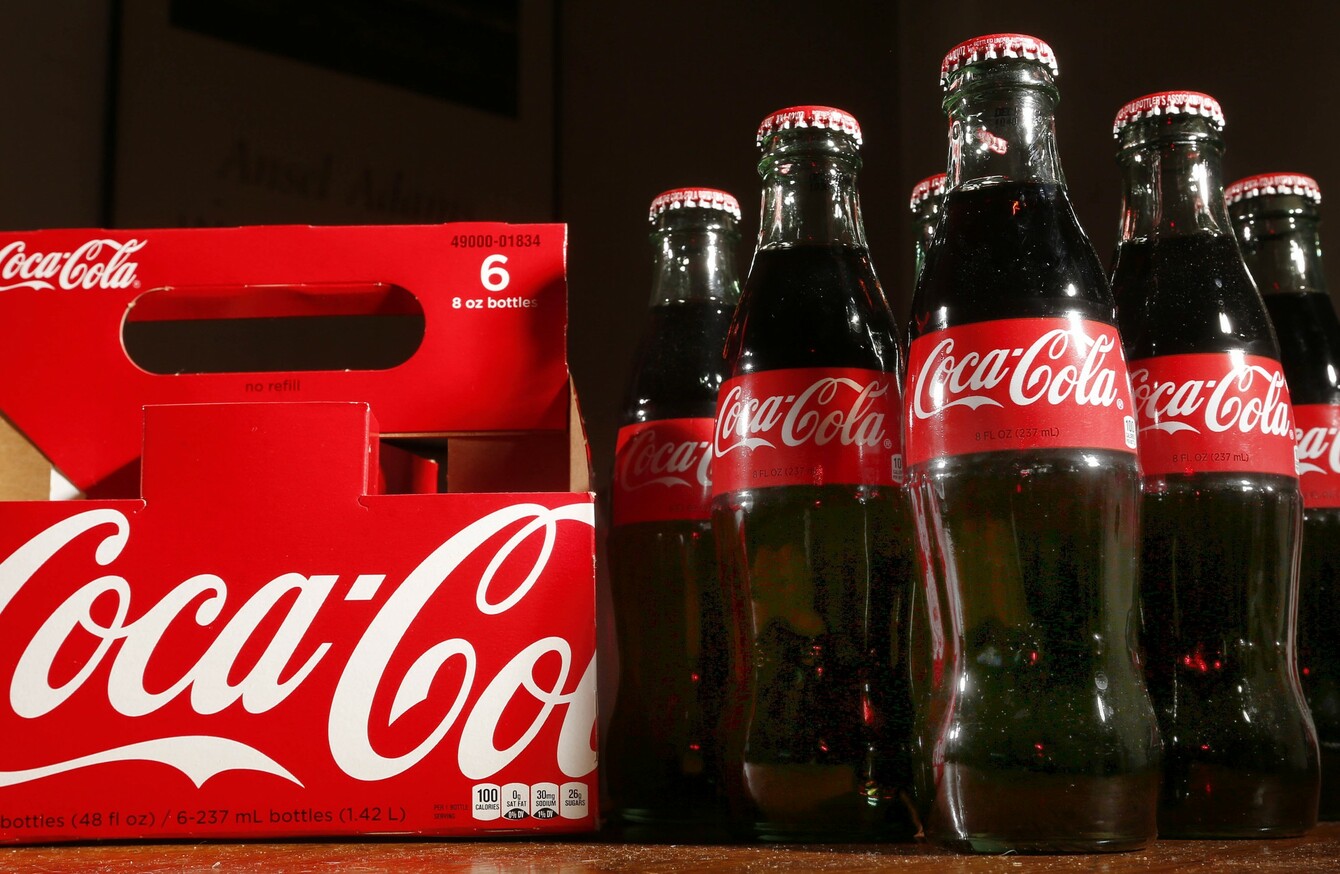 Image: Jim Cole
Image: Jim Cole
IRELAND'S TOP BRANDS at the checkout have been announced, with Coca Cola taking top spot for the 12th year running.
According to the Checkout Magazine top 100 brands list compiled with Nielsen, the soft drink is the biggest-selling brand in the country.
The soft drinks giant is closely followed by Cadbury Dairy Milk (2nd), Brennans (3rd), Avonmore (4th), and Tayto (5th).
Other Irish brands performing well on this year's list include Jacob's (9th), Dairygold (14th), soft drinks brand Club (16th), Pat the Baker (21st), and Irish Pride (22nd).
Jenny Whelan, the editor of Checkout says that part of the reason Ireland's favourite brands are the same year-to-year is habit.
"Irish shoppers might be slow to change their shopping habits, especially after years of tight budgets and a discount-heavy market, but this year's Top 100 shows that consumers are willing to trade up where brands have the right value and quality credentials."
The Checkout top 100 brands is based on branded value sales across the Irish grocery sector, making it the most accurate barometer of the biggest selling brands in the marketplace. Nielsen measures the sales performance of over 6,500 brands from over 200 product classes in compiling the report.
Meanwhile, Heineken leads the way on the Top 50 Alcohol brands list for the third year in a row, while Santa Rita cements its place as Ireland's biggest selling wine, topping the top 20 wines list.
The top 20 brands are:
 Coca-Cola
Cadbury Dairy Milk
Brennans
Avonmore
Tayto
Lucozade
 7UP
Extra
Jacobs
Yoplait
Nescafé
Goodfella's
Pampers
Dairygold
Red Bull
Club
Pringles
Müller
Kinder
McVitie's