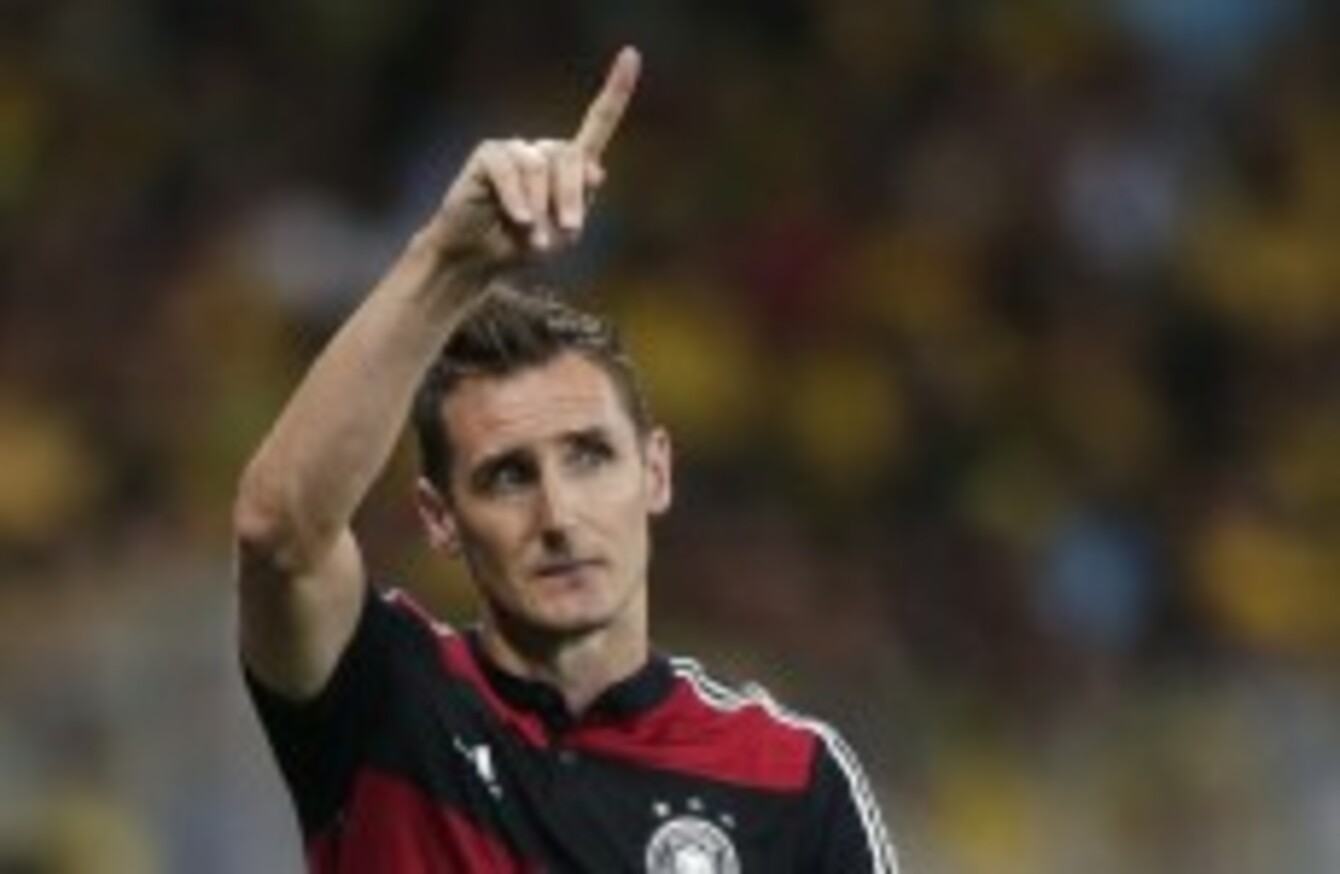 Image: AP Photo/Matthias Schrader
Image: AP Photo/Matthias Schrader
THE GERMANY VS BRAZIL game last night smashed records for the most discussed single sports game in the history of Twitter.
With over 35.6 million tweets, the game shot past the previous record of 24.9 million held by Superbowl 48 in 2013.
The game also set a new record for Tweets per minute which peaked at 580,166 when Sami Khedira scored Germany's fourth goal.
Miroslav Klose was the most mentioned player during the game, after breaking the record for most goals scored in the World Cup finals.
Brazil's Ronaldo, who previously held the mantel with 15 goals, could only look on from the stands as his record was eclipsed.
Tweets were uploaded by the German team immediately after their historic victory. Lucas Podolski sent a picture of the team on their plane as they were leaving Belo Horizonte, celebrating making it to the World Cup final.
Meanwhile, the people of Twitter went into a pun, joke and jibe meltdown.