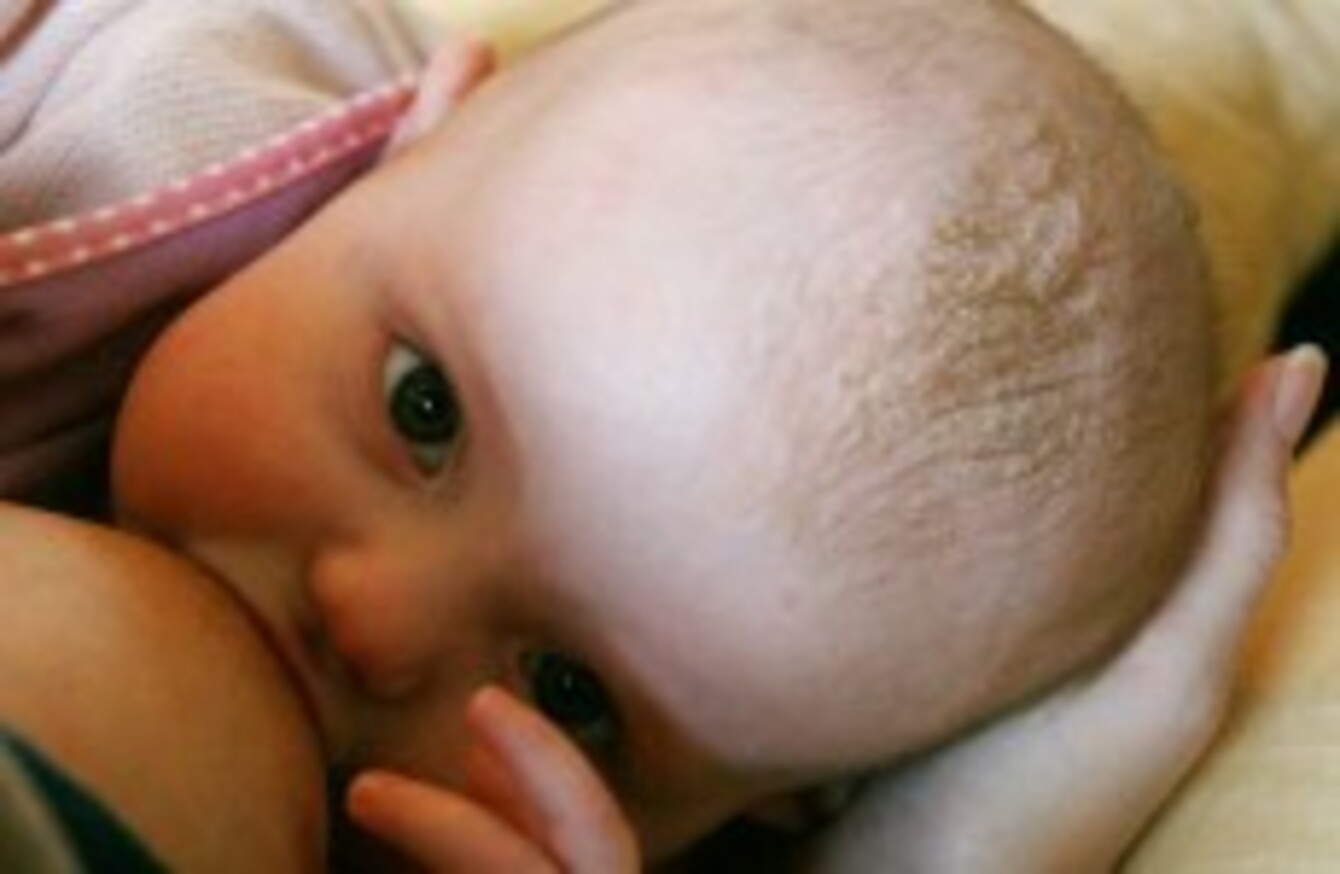 A woman breastfeeding her five-month-old child
Image: File photo/ Katie Collins/PA Wire
A woman breastfeeding her five-month-old child
Image: File photo/ Katie Collins/PA Wire
AN IRISH STUDY has found that children who are breastfed for the first six months of their lives are less likely to be obese when they hit nine years of age.
The study, published today in the journal of Social Science and Medicine, is part of the Growing Up In Ireland research and was carried out by the ESRI. The overall study is examining the progress of 8,500 nine-year-olds and 11,000 nine-month olds over seven years.
Children who are breastfed for three to six months are 38 per cent less likely to be obese by nine years of age, while those who are breastfed for six months or longer are 51 per cent less likely to be obese. That's when compared to babies who are exclusively fed formula.
The research also found that babies who are weaned onto solids later are also less likely to be obese. In Ireland almost 50 per cent of children are weaned at four months.
The weight, lifestyle, status, diet and exercise of the parents were among the factors taken into consideration when collecting the data.
According to the study Ireland has the lowest rate of breastfeeding mothers in Europe, with 38 per cent breastfeeding one month after birth and
Late last year results from the Growing Up in Ireland study revealed that one in four three-year-olds is now overweight, with one in every 17 qualifying as obese. The research showed a correlation between obesity rates and social class.
This latest data shows that a quarter of nine-year-olds are overweight or obese.
Meanwhile the results of a study carried out at Essex University released earlier this week showed that workplaces which provide breastfeeding facilities for mothers help women to return to work earlier, but only for those who are better educated.
The research showed that for less well educated mothers maternity leave periods are not affected by the provision of breastfeeding facilities due to income constraints.