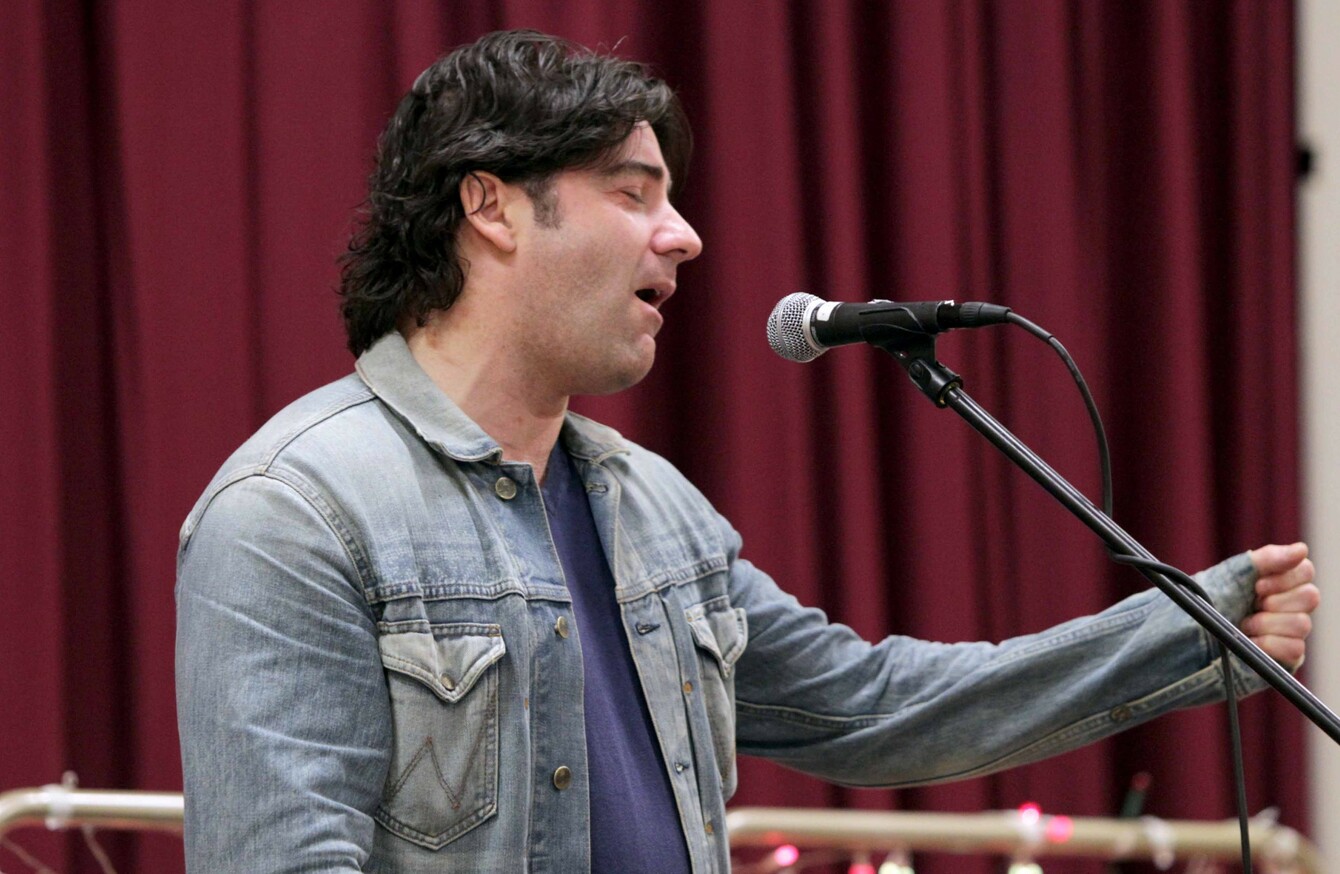 Image: Mark Stedman/Photocall Ireland
Image: Mark Stedman/Photocall Ireland
SINGER-SONGWRITER BRIAN Kennedy has revealed he has been diagnosed with rectal cancer and is currently undergoing chemotherapy and radiation.
Speaking exclusively to Matt Cooper on Today FM's The Last Word this evening, Kennedy revealed he had been undergoing radiation just hours beforehand.
"What I have is called rectal cancer. I said to my doctor 'could I get a more embarrassing version of this disease – cancer in my bum, really?' but at the same time he immediately pointed out that there are a lot of worse places to get this disease.
"This time around in July, one night, I suddenly had a lot of blood and I thought to myself that's not normal. I took myself to the doctor the next day and he gave me a full rectal exam. He showed me his finger and said 'look that's what I want to see; completely clear you are absolutely fine there is nothing wrong with you.'"
Although there were no other symptoms, Kennedy told Cooper that due to his eldest brother being diagnosed with pancreatic cancer, it had been in the back of his mind, so he requested a further examination in the form of a colonoscopy.
I had some sedation and when coming around on the bed the doctor told me I had a tumour in my rectum…I nearly died. I was lying on that bed thinking 'I have a tumour."
Early catch
Kennedy said that tests had shown the cancer hadn't spread to his other organs and that it had been caught early.
This is really important which is why I'm on your show today…If you have even a grain of doubt, just get it checked. I went to my GP he gave me a clean bill of health and I wasn't. I could have gone home happy, or gone on tour and a year later, or two years later, that tumour would have grown and grown – I caught it early.
"I'm incredibly lucky."
The singer went on to say that his treatment is scheduled to be finished by the end of September, ahead of a gig in Dublin's Vicar Street.
"The gigs are everything. I'm looking forward to seeing the audience. This concert in Vicar Street is called Better Man and I'm hoping by 13 October, I am a better man."