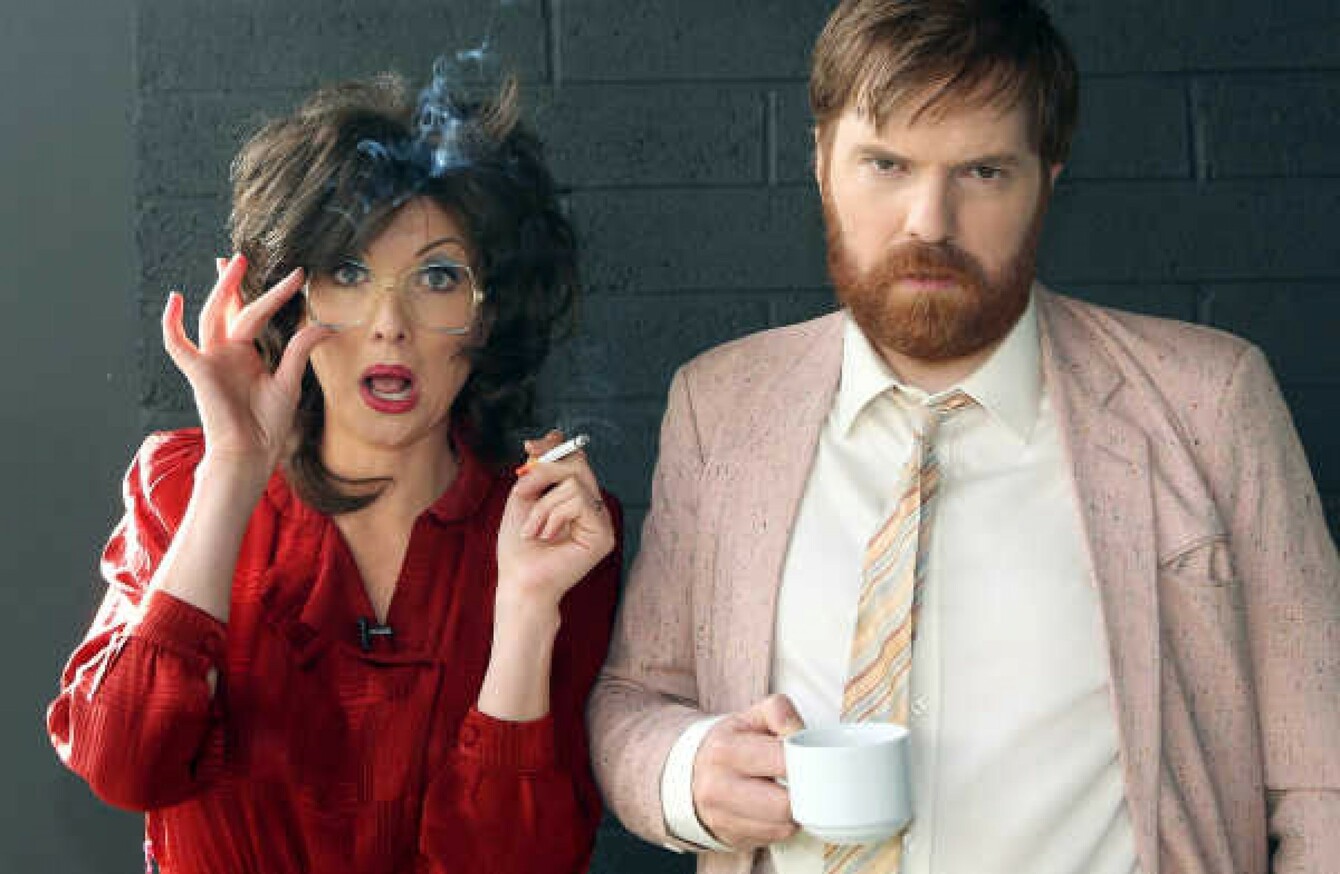 Image: Rollingnews.ie
Image: Rollingnews.ie
RTÉ COMEDY SHOW Bridget & Eamon has been acquired by UKTV, the first time a comedy fully funded by RTÉ will air in the UK.
The six-episode sitcom debuted on RTÉ2 in February and will air on Gold this autumn.
The 1980s-themed show started life as a sketch on the Republic of Telly, before the shoulder-padded aspirational couple, played by writers Bernard O'Shea and Jennifer Zamparelli, landed their own series last year.
It was renewed for a second series in July.
"This is a real breakthrough for Irish comedy in Britain," RTÉ Head of Comedy, Eddie Doyle, said.
Building on the success of Mrs Browns Boys, Bridget & Eamon shows how Irish writers, performers and producers can compete in one of the biggest, most creative comedy marketplaces in the world.
The deal was agreed between Edel Edwards, head of international programme sales for RTÉ, and Daniel Thomas of UKTV.
"Bridget & Eamon is just very, very funny," Edwards said.
We're confident that Gold's viewers will laugh as loudly to Bridget and Eamon's 1980s-inspired antics as RTÉ2's, especially anybody who remembers those days of Dallas, Dynasty and massive shoulder pads.
Rebellion
RTÉ has also sold its 1916 series, Rebellion, to Netflix, the Sunday Business Post reports.
The period drama first aired in January and will be shown on Netflix platforms worldwide, apart from the US and Finland – where local broadcaster YLE has already bought the rights.
It has already been broadcast on Sundance TV in the US.
Netflix has also bought the rights to the follow-on series, set at the time of the War of Independence and due to be announced tomorrow as part of RTÉ's autumn schedule.