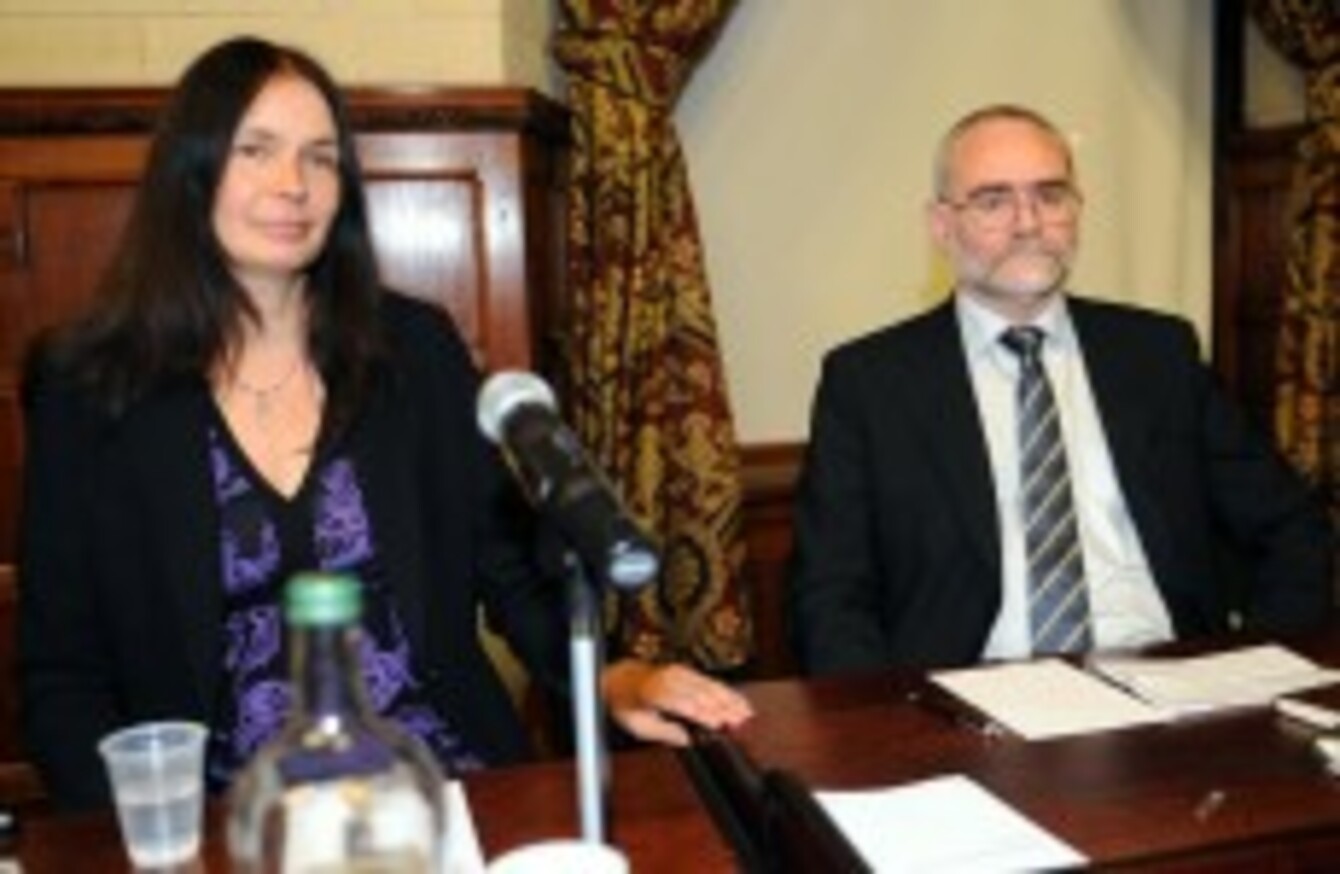 Jo Berry pictured with former IRA bomber Patrick Magee
Image: PA Archive/Press Association Images/ Fiona Hanson
Jo Berry pictured with former IRA bomber Patrick Magee
Image: PA Archive/Press Association Images/ Fiona Hanson
THE DAUGHTER OF a Tory MP killed in the Brighton bombing has described how she came to forgive and understand her father's killer.
Speaking on the Tubridy programme today, Jo Berry, daughter of Conservative MP Sir Anthony Berry, described her feelings about her father's killer, former IRA member Patrick McGee, being released from prison after the Good Friday Agreement, saying:
It was a terrible shock. I just turned on the TV and there he was. I thought – 'it's alright for him, he's free and my dad can never come back' – and then I felt angry.
"But then I thought, well this is for peace, and I welcomed it – and I started going to Glencree where I actually had some emotional support," said Berry.
Meeting
After a number of years working with the Glencree Centre for Peace and Reconciliation in Wicklow, an opportunity arose for a meeting between her and McGee to be facilitated. Speaking about the meeting, she said:
I got up and shook his hand and thanked him for coming and he thanked me and we started talking straight away. We talked with such intensity for three hours.

I remember looking at him and thinking – 'you're not my idea of a terrorist'. But of course, what is our idea of a terrorist?
"After about an hour and a half he stopped talking the political message and he opened up and became very vulnerable and it was a very different conversation. He would later say that he couldn't stay in his political position. He was disarmed that I gave him empathy," said Berry.
Source: Conscious 2/YouTube
Brighton bombing 
The Brighton bombing occurred early in the morning on the 12 October, 1984. The attack was carried out by the IRA in an effort to kill the then British Prime Minister Margaret Thatcher.
Five people were killed in the attack. These were Eric Taylor, Lady Shatock, Lady Maclean, and Roberta Wakeham, as well Jo's father Sir Anthony. A number of other people were seriously injured.
Patrick McGee and Jo Berry now appear together publicly in an effort to forward the peace and reconciliation movement. On this Berry said, "What interests me is how we can create a world where people aren't demonised and where they have more choices."
Concluding the interview, host Ryan Tubridy said, "I'm sure you are sick of the word inspiration, but sometimes it is appropriate and yours is one such case."