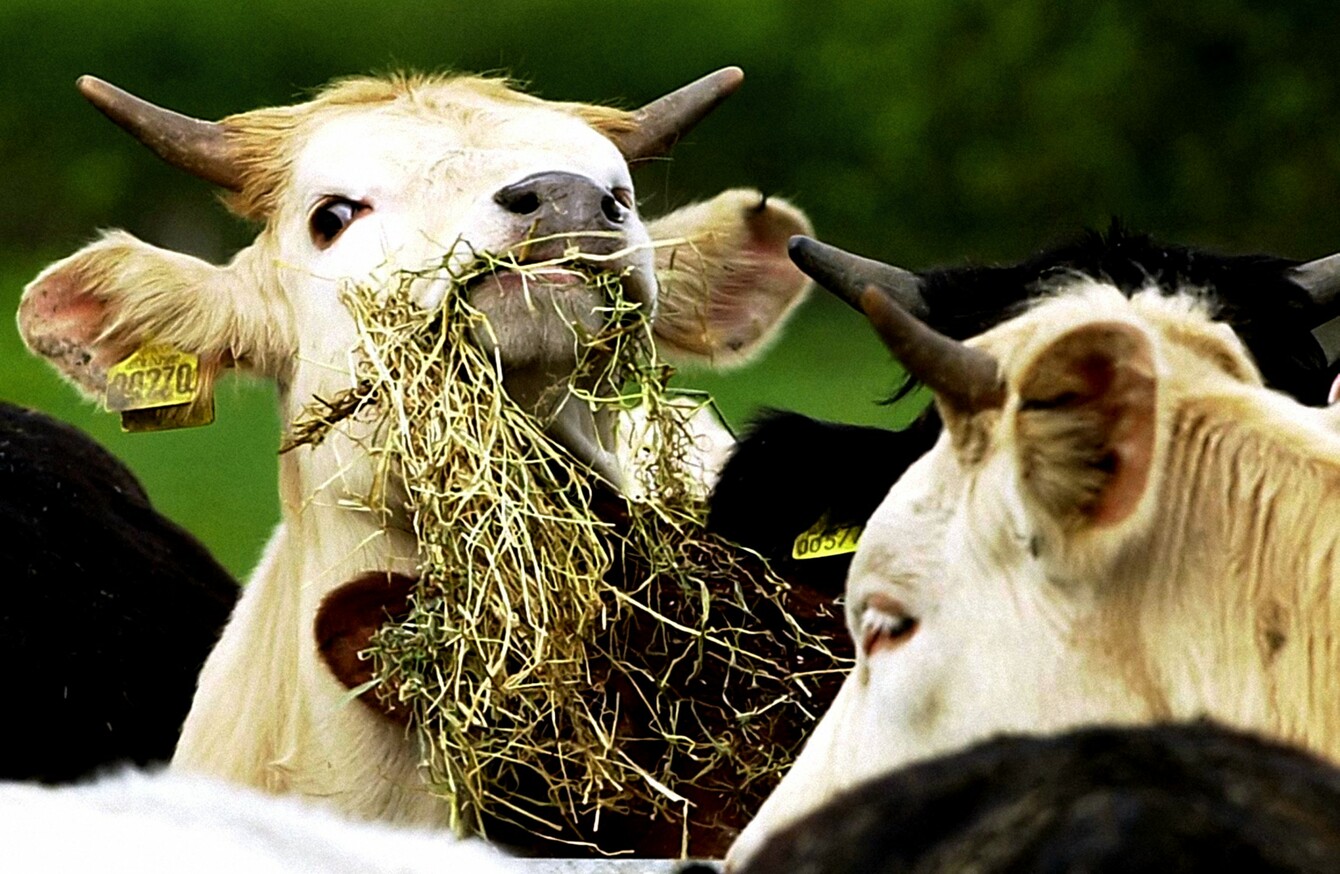 Image: GILESJ JOHN GILES
Image: GILESJ JOHN GILES
THE DEPARTMENT OF Agriculture says that it has confirmed a case of 'Atypical BSE' in an 18-year-old cow – but says there is no public health risk.
Atypical BSE occasionally occurs sporadically in older animals. It was first recognised in the early 2000s in Europe following the large scale testing of livestock for BSE that was put in place at that time. Since 2003, there have been 101 cases found in the EU, three in Ireland.
The animal tested positive on a screening test carried out at a private laboratory over the weekend and was then subject to follow up confirmatory tests at the Department's Central Veterinary Research Laboratory.
The Department says there are no associated public health risks with the find – a comprehensive set of public health controls are in place and the animal was excluded from the food chain. Its carcass will be incinerated.
The disease BSE can be spread to humans if they eat food that is contaminated with the brain, spinal cord, or digestive tract of infected cow carcasses.
In 1986, a confirmed case of BSE in the United Kingdom led to an epidemic in British cattle.
It was first confirmed in cattle in Ireland in 1989, which led to the introduction of a number of risk management measures.