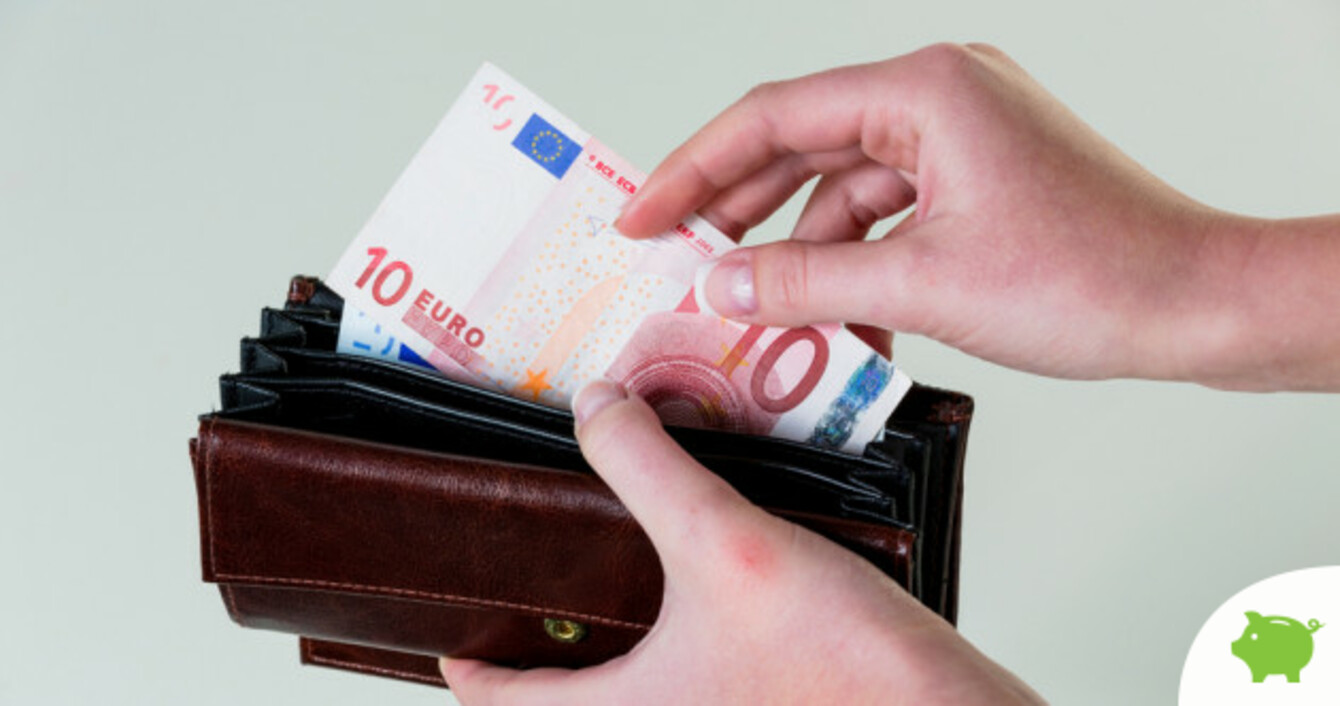 Image: Shutterstock/Lisa S.
Image: Shutterstock/Lisa S.
WELFARE INCREASES, A rise in carbon tax and a jump in the standard cut-off rate for income tax – these are just some of the things we can expect in October's Budget, according to Leo Varadkar.
In place of a stage-managed bumper announcement in October (and December before that), Budgets have now become a drip-feed of information beginning earlier and earlier each year.
This year is no different, with the Taoiseach using his pre-holiday briefing with journalists to drop a few hints about what might be coming in autumn.
As usual with kite-flying, mentions of the Budget during silly season (a time when there is a dearth of news for reporters, which the politicians know too well) should be taken with a massive pinch of salt. It is also worth noting that we are over two months out so this is all subject to change.
However, the Taoiseach does have the final say and here's what he has in mind for Budget 2019 as of right now.
So, what can we expect?
The Taoiseach outlined a number of measures this week but, in short, he wants a balance of spending and tax cuts in October's Budget.
Varadkar wants the majority of any additional cash to go into improving public infrastructure rather than tax reduction.
The programme for government has committed to a 2:1 ratio between spending on services and tax measures.
"We talked in the past about the proportion of 2:1 but it is going to be much greater than that. There will be a tax package, perhaps similar to last year – relatively modest," he said.
Income tax
Varadkar said the government's main focus for the next budget is on the standard cut off point for income tax and the point at which people start paying the higher rate, which is 40%.
Last year, changes to the rate were also made. The entry point for single earners being charged the higher rate of tax increased from €33,800 to €34,550, a rise of €750.
This means that anyone earning under €34,550 is now only charged the normal rate of tax, while those earning over it have seen a slight reduction in the tax that they pay.
The standard rate band for married one-earner couples rose from €42,800 to €43,550.
If Varadkar tinkers with the rate bands again, this will mean more money in a lot of people's pockets.
Varadkar has said he does want to look at band rates again this year, stating:
People on very modest incomes pay the highest rate of income tax. The average person working full-time in Ireland – if you exclude students and people working part-time work – earns around €40,000-€45,000 a year.
Welfare 
The Taoiseach said the government is also looking to increase welfare entitlements.
"In the welfare package in the budget we will be aiming to increase the weekly rates again. We don't have a figure agreed by any means at this stage, but the aim is to increase it above the rate of inflation thus retaining the value of the current payments," he said.
Last month, Social Protection Minister Regina Doherty said she plans to do something "significant" in the next Budget to pull thousands of children out of poverty.
However, she gave a strong indication there will not be a repeat of the €5 increase to all weekly social welfare payments across the board, which was announced in last year's Budget.
When pressed about what drastic action she is planning in October, the minister said she has plans, but would not be sharing them just yet.
However, she added:
It's not rocket science. We know the challenges that single income, low-income and no income families are facing on a daily basis and we just have to try and address this.
The Taoiseach indicated the government is keen to make improvements to the working family payment.
In terms of other social welfare payments, Varadkar said the government is working on proposals for "a form of Jobseekers [payment] for the self-employed".
One issue that must be tackled by government is its  abysmal climate change record.
In order to improve the country's performance, the Taoiseach said carbon tax will have to increase over the next couple of years.
"We are also going to do some work on carbon tax. We are very much of the view that if we are going to meet our climate change obligations then we will have to grasp the nettle in increasing the carbon tax over the next couple of years," he said.
Rise in carbon tax
While carbon tax will rise, the government will introduce compensation measures for some to offset the increase.
He said the government is aware that some people "who are in poverty or who are the most vulnerable can be the worst affected by that so there will have to be compensatory measures".
Varadkar said he'll also need to get the green light from Fianna Fáil for this proposal.
We will of course need to talk to the main opposition party about that and agree it at government but we think that [it] is necessary as part of our climate change obligations.
Ireland is falling far short of achieving its 2020, 2030 and 2050 climate change targets.
In a scathing annual report, recently published, the Climate Change Advisory Council said Ireland is in an "even worse position" compared to the previous year as greenhouse gas emissions increased again.
A carbon tax was introduced in Ireland in 2010. It applies to kerosene, marked gas oil, liquid petroleum gas, fuel oil, natural gas and solid fuels.
The rate is currently €20 per tonne. However, the Citizens' Assembly was told during its sessions on climate change that Ireland would need to introduce a carbon tax as high as €70 on coal, turf and other products to improve emissions targets.
This could mean tax hikes on petrol and diesel, as well as on motor tax for some vehicles.
What else could we see in October? 
Varadkar said the Minister for Social Protection is working on proposals for Budget 2019 around parental leave.
This measure will give additional parental leave, on top of the maternity and paternity leave options already in place. Varadkar said it will allow parents share paid leave between them.
Legislation for this is already being drafted, with the Taoiseach stating more details will be announced on Budget day.
Improvements to childcare provision could also be on the cards.
While the so-called "granny grant" might not be a runner (unless Shane Ross sets out clear criteria and enforcement measures), Varadkar indicated there could be improvements to the affordable childcare scheme.
Around 1,000 people could not avail of the scheme due to two department computers not being able to talk to each other, but the Taoiseach said that has all been ironed out with a new analogue system around the GP-access card.
He said the scheme will be fully operational next year.
What else can we expect? Keep an eye out for more kite-flying between now and October. The only guarantee is that they'll be sighted regularly.