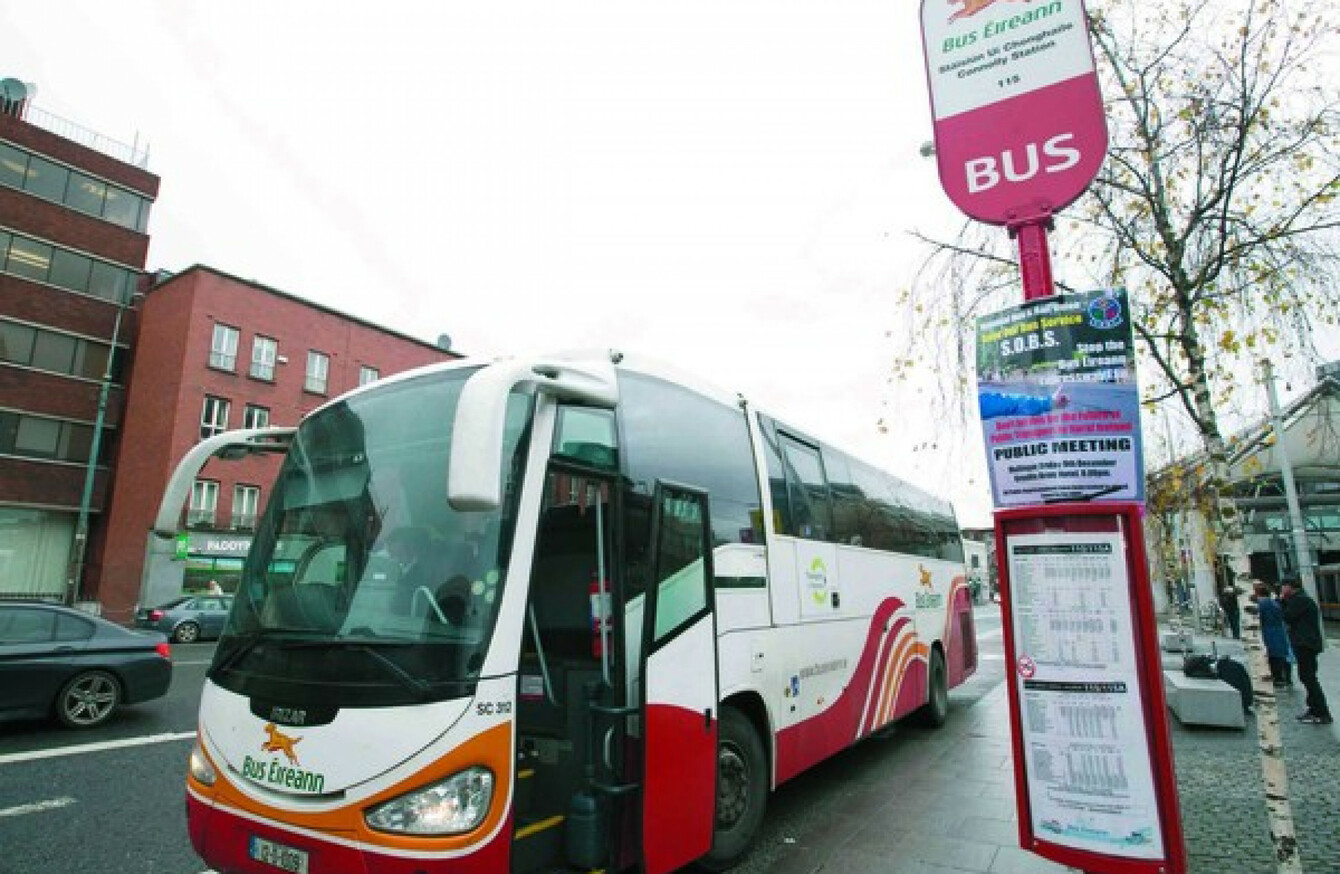 Image: Sam Boal via RollingNews.ie
Image: Sam Boal via RollingNews.ie
BUS ÉIREANN HAS lost the right to operate six routes on the Kildare-Dublin corridor, with the tender being awarded to the UK firm Go Ahead.
The routes to be operated under this contract are: 120, 120C, 123, 124, 126, 130.
Around 70 bus drivers are expected to be affected.
The NBRU has warned of "potential industrial flashpoints following the privatisation of the routes".
General Secretary Dermot O'Leary accused the government of being "pro-privatisation" saying it "decided to thumb its nose to the state-owned Public Transport provider and syphon these routes off to private operators".
However, the chief executive of the National Transport Authority Anne Graham said it was not privatisation as control remains with the NTA and buses are not being sold and services are not being deregulated.
The GoAhead services are expected to start at the end of this year and fares are expected to remain the same, according to the NTA.
Bus Éireann chief executive Ray Hernan said the news was difficult for staff and management. The firm previously won routes that had been operated by Dublin Bus.
"While today's news is disappointing for everyone at the company, I believe we must now focus on delivering even higher standards of service on the 240 routes we continue to serve, to ensure we protect and grow our position for the future."
Sinn Féin spokesperson for Workers' Rights David Cullinane TD said today that the rights of up to 70 bus drivers in on Kildare routes must be protected.
"Workers' rights must be protected, communities must be serviced, and genuine public investment is needed to secure our future."