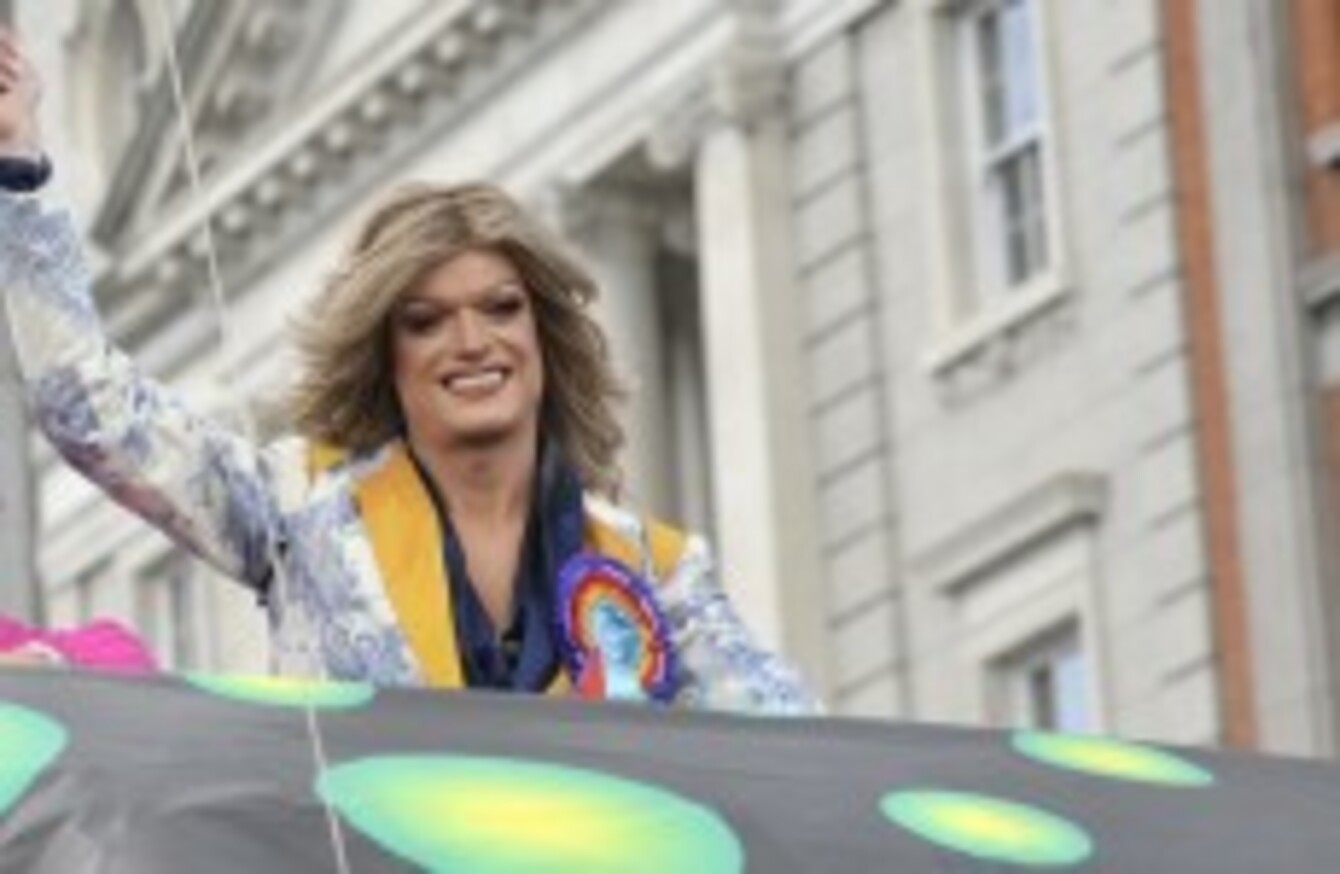 Image: Sasko Lazarov/Photocall Ireland
Image: Sasko Lazarov/Photocall Ireland
PERFORMER AND ACTIVIST RORY O'NEILL, aka Panti, has urged gay and bisexual men to get tested for HIV as new figures show the diagnosis rates have increased.
New research has found that the vast majority of gay and bisexual men (83 per cent) see the risk of contracting HIV as either unlikely or very unlikely. At the same time, however, more than two-thirds have had unprotected sex.
More than one in four people who participated in the study had never been tested for HIV.
"As someone who is HIV positive and leads a healthy life, I would encourage everybody to get tested," said Rory O'Neill.
There were 344 diagnoses of HIV in Ireland last year, with the rate remaining relatively stable, increasing from 7.0 to 7.5 per 100,000 population over the past four years. However there has been a major increase in diagnosis rates among men who have sex with men, accounting for almost half of new diagnoses.
Research by the Health Protection Surveillance Centre found that there has been an increase of almost 180 per cent in diagnosis rates since 2005 for men who have sex with men.
A study last year at the Mater Hospital found that the rate of undiagnosed HIV cases in Dublin is high by international standards.
"Testing is essential to prevent the spread of HIV," said O'Neill. "It also ensures that people who are HIV positive get the treatment they need early and can go on to lead a productive and normal life".
The research, carried out by Janssen and the Gay Health Network, was part of a campaign to encourage gay and bisexual men to get tested or retested for HIV.
The groups have created an online map to show where you can get a free HIV or STI test in Ireland, including opening hours and contact details for each centre.