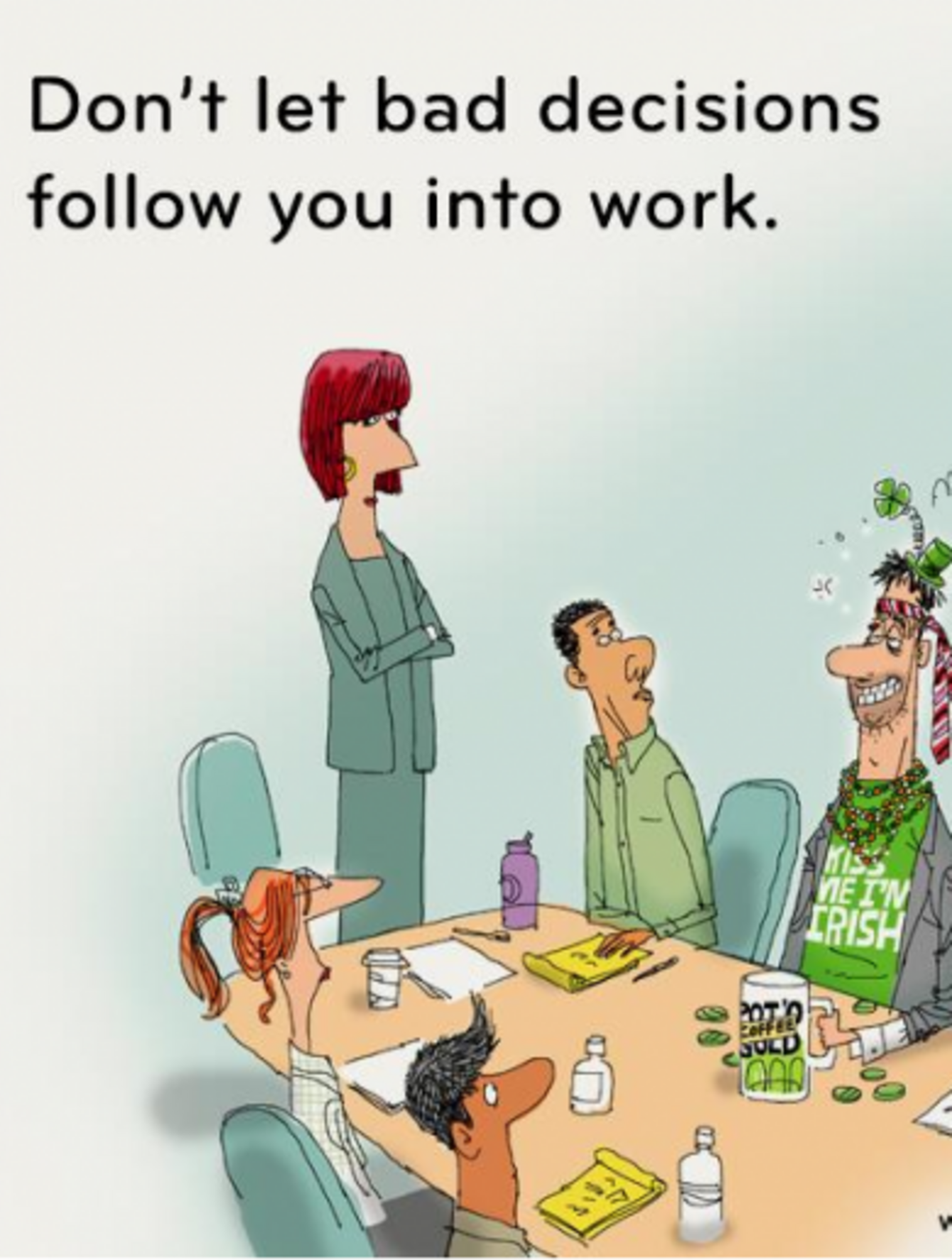 Image: Workopolis
Image: Workopolis
A CANADIAN RECRUITMENT firm has apologised for an advertisement which offended some Irish people living in Canada.
Workopolis ran an ad in newspapers on the morning after St Patrick's Day, depicting a man in celebratory Irish attire and obviously suffering the effects of binge drinking.
On receipt of a complaint by an Irish man living in Toronto, the company said its marketing team had not "caught the potential portrayal of a nationality in the ad".
The spokesperson thanked the complainant for "calling it to their attention".
"We'll be more cautious with our symbolism moving forward."
The Marketing Director said the firm "sincerely apologise if it seems that we were promoting stereotypes about Irish people or their culture".
Please let me assure you that in no way did we intend for the character in our advertisement to be interpreted as being of Irish decent.
"We were trying to take a humorous look at the after effects of too much celebrating on a work night.
"Many North Americans of all backgrounds see St. Patrick's Day as a great opportunity for a party, and it fell on a Monday this year.
The complainant, who subsequently spoke to TheJournal.ie, said he was satisfied with the response but disappointed about the "reinforcement of a tired stereotype of the 'drunken Irish'".
"It is one that seems perfectly acceptable to joke about," he added.
"We wouldn't use alcohol jokingly in advertisements about Native Americans or Australian Aborigines or other minorities who have been oppressed over the years.
"I have had to listen to these connotations from people since I've been here and you cannot control what people say but you have a responsibility to your audience to treat all with respect and dignity and see beyond the easy joke."
He also expressed concern that it was a recruitment company putting the ad out there, which could make it even harder to find work.
Canada's advertising watchdog says it treats all complaints as confidential and does not report on the amount of correspondence it has received in relation to ads.
It only reports when a complaint has been upheld, which it has not done in this case.
Tens of thousands of Irish people have relocated to Canada in search of work in recent years.