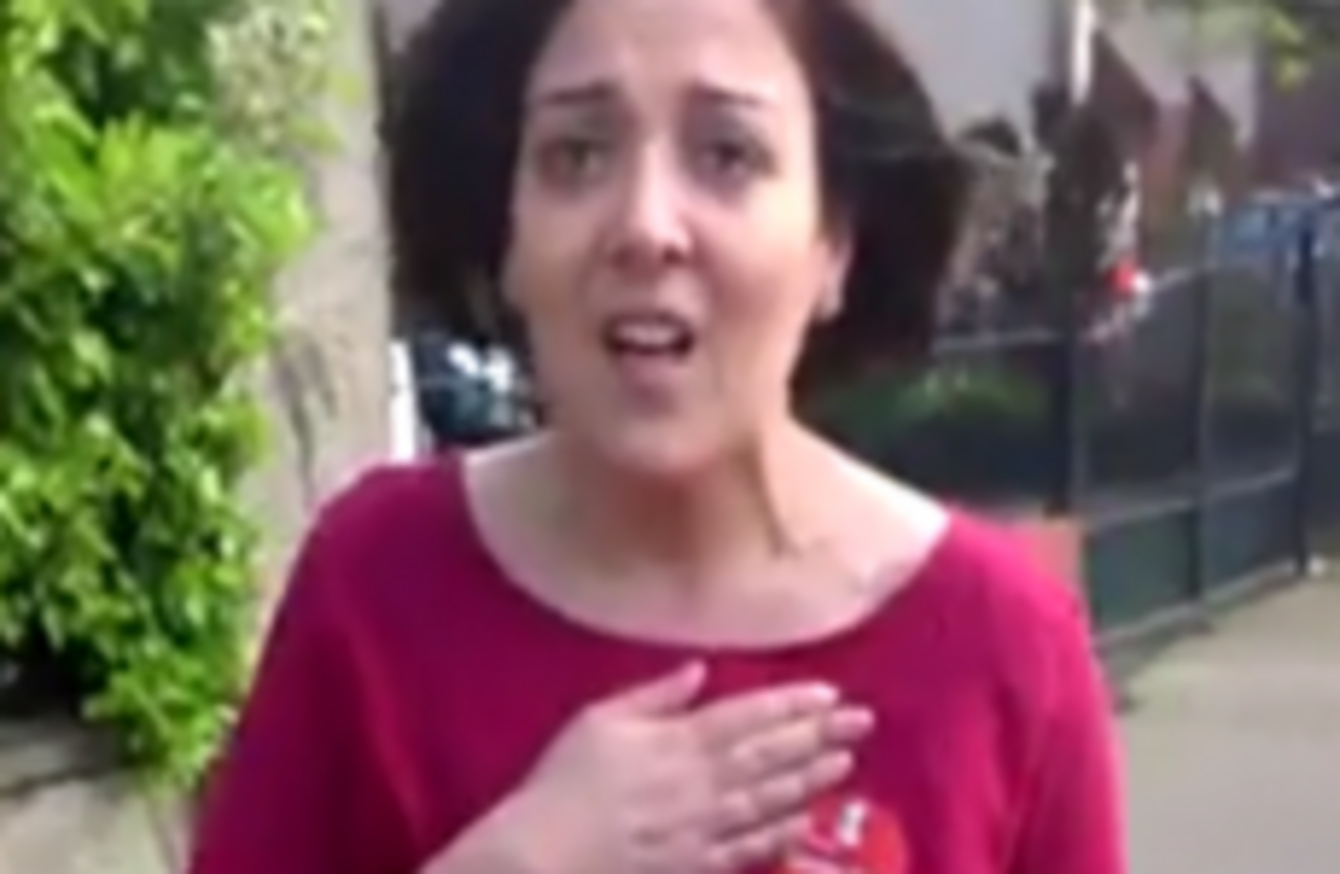 Image: screengrab via YouTube
Image: screengrab via YouTube
LOCAL ELECTION CANDIDATE Martina Genockey was verbally abused as she canvassed in Dublin yesterday afternoon.
Genockey is standing for the Labour party in Tallaght-South.
She was verbally attacked by residents while out canvassing with her mother and brother in Jobstown.
When Genockey said "Don't vote for me if you don't want to" the residents said "Not a chance in hell will we vote for you, before continuing "Labour traitors, Labour traitors."
The video has since gone viral:

(via YouTube)
On Twitter, Genockey linked to a Facebook page containing personal abuse aimed at her.
She said the incident will not deter her from canvassing.
TheJournal.ie did try to get in touch with Martina Genockey but she has not yet responded.