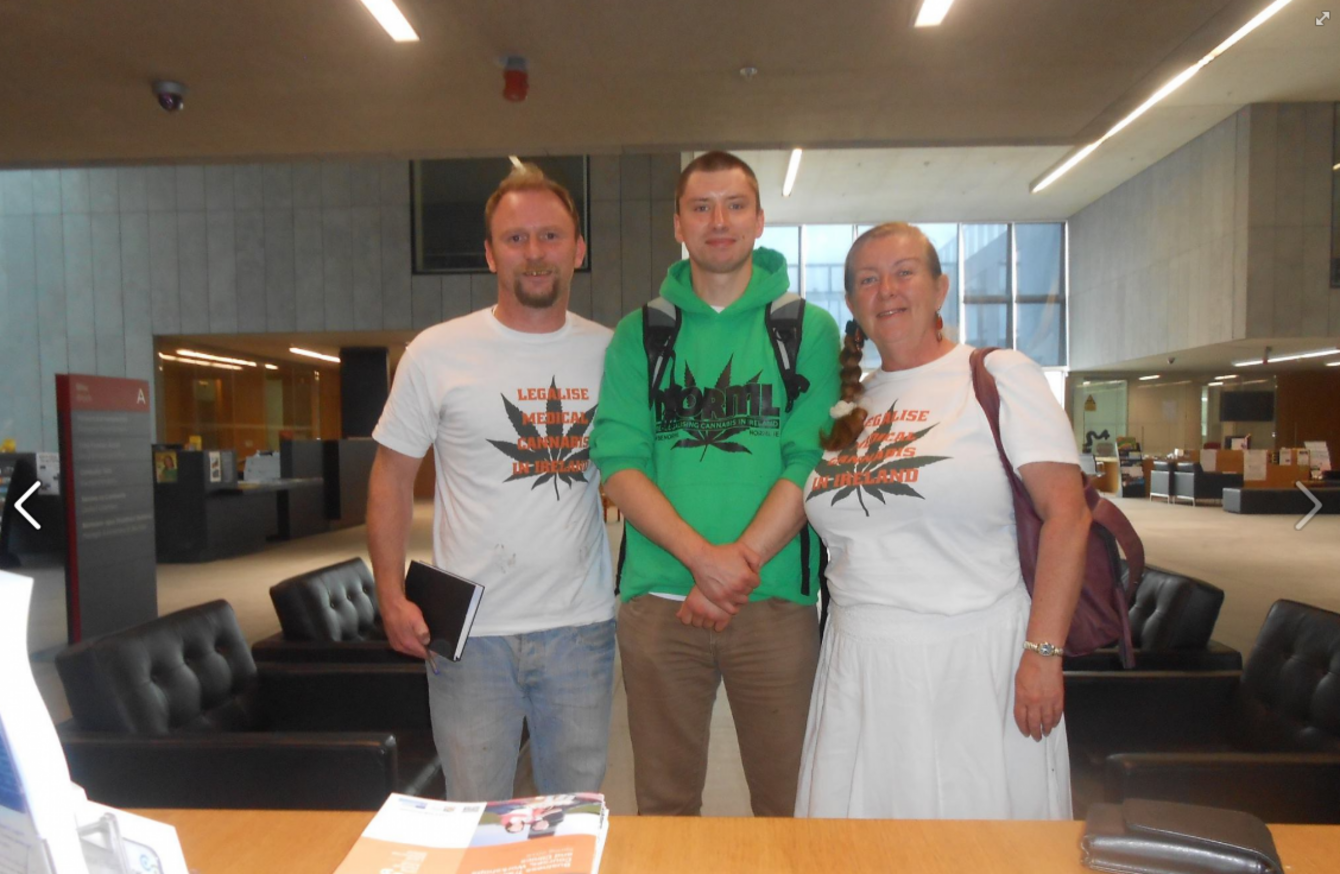 SIMON FERGUS IS a full-time carer for his mother in Wexford.
For years, he has watched on as she dealt with crippling pain and spasms caused by slipped discs in her back, arthritis, a failed spinal fusion operation and clinical depression.
And now as the calls for cannabis legalisation for medicinal purposes grow louder, Fergus wants to spread the word about the good work the drug can to do quell pain for those suffering from certain chronic illnesses.
Legalise
He told TheJournal.ie: "I have been campaigning for medical cannabis to be legalised for nearly two years. I am a full-time carer for my mother and she would very much like cannabis-based medicines to be legal in this country.
"Myself and fellow activists had a motion about legalising medical cannabis voted on in Wexford County Council but a counter motion that asked the department of health to review the issue was voted through instead."
Fergus described how his mother had tried cannabis for the pain and it had really helped her symptoms.
However, she did not like the sensation of smoking.
Fergus added: "I have campaigned with the drug policy reform group Help Not Harm and even attended their global medical cannabis summit in September of this year.
"You probably have heard about Vera Twomey who has been campaigning for medical cannabis on behalf of her daughter Ava, who has a rare form of epilepsy called Dravet Syndrome.
"Myself and the Wexford Cannabis Social Club held an event where we had Vera and her husband tell their heartbreaking story.
"I have a vigil planned for this Sunday at 6pm on Wexford Quays to support those who are waiting for the medical cannabis bill to be passed."
Last month we spoke to Claire Mitchell, who has Multiple Sclerosis.
She believes that Sativex, a cannabis based drug available in other jurisdictions, can help her deal with the symptoms of the neurological disease.
Mitchell said: "We don't have full access to medicines particularly medicine which would improve the lifestyles of those with MS.
What I'd like to see on the market is Sativex- a cannabis based medicine. It's scientifically proven that it helps muscle tremors and pain.
"Cannabis-based drugs are available in the UK, Canada, Italy, Spain and North America so I think it needs to be made available to patients to improve their lives.
"At the moment, in Ireland, if I used cannabis or cannabis based products, it's illegal, I'd face a €2,000 fine and up to 12 months in prison if I'm caught.
"Cannabis needs to be legalised for medicinal purposes in this country. The country needs to wake up to the fact it helps people with neurological conditions."