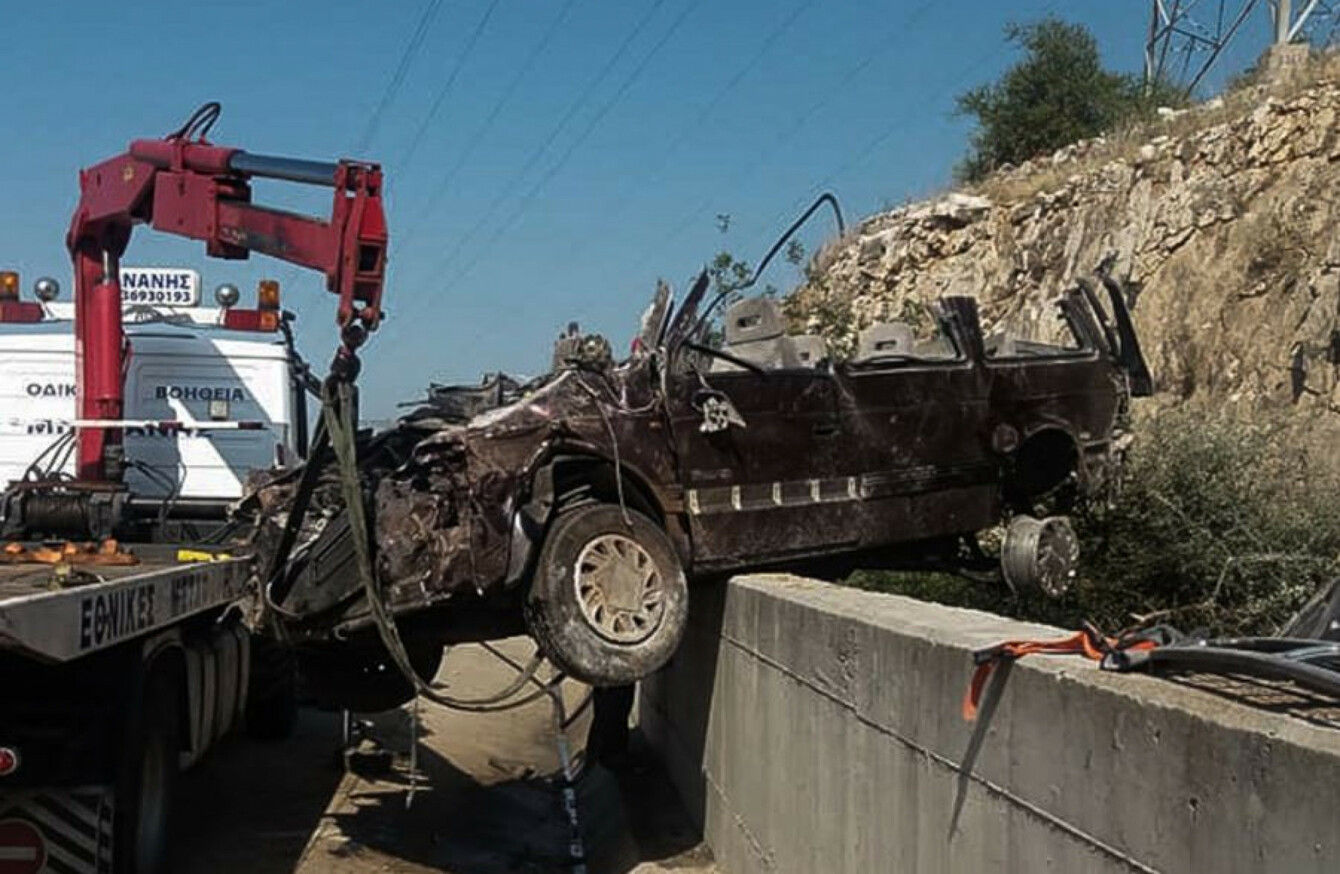 The scene of the crash
Image: Laskaris Tsoutsias/Xinhua News Agency/PA Images
The scene of the crash
Image: Laskaris Tsoutsias/Xinhua News Agency/PA Images
THREE MIGRANT CHILDREN were among six people killed when a smuggler's vehicle crashed in northern Greece today, police have said.
Sixteen migrants were on board the jeep that crashed near the town of Nea Karvali, some 160km east of Thessaloniki, early this morning.
Pictures showed that the vehicle apparently vaulted over a motorway cement barrier and hit a rock wall.
Five of the victims died on the spot, including a 12-year-old girl and two boys aged five and nine. A sixth person died in surgery and another 10 are still hospitalised, two of them in serious condition.
The semi-state ANA media agency said the migrants came from Iran. Police declined to comment on this.
The dead included the driver, who was the smuggler. Police have said they were not in pursuit of the vehicle at the time of the crash.