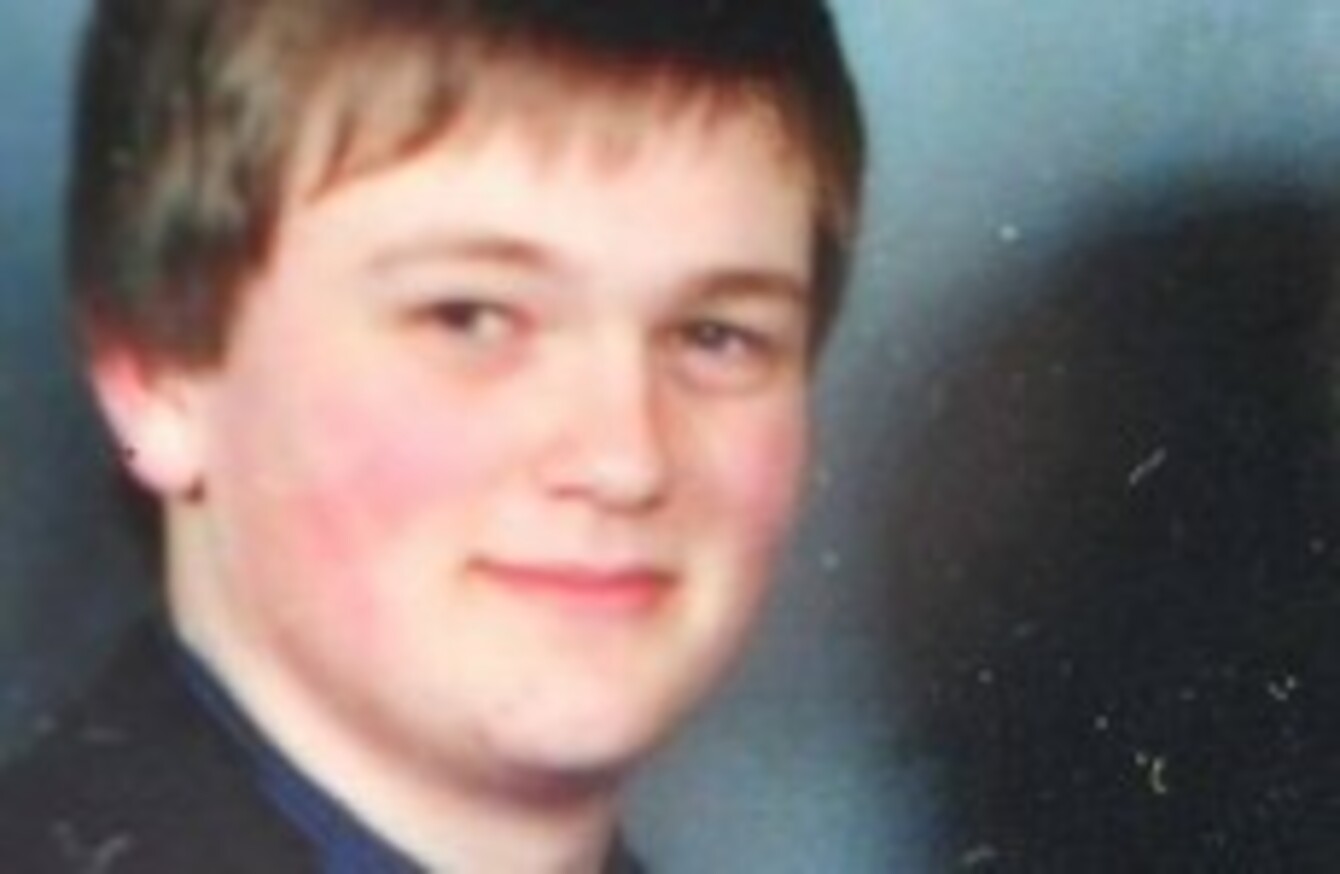 Image: Gis A Hug Foundation
Image: Gis A Hug Foundation
IN AUGUST 2010 Catherine McFerran's 18-year-old son Neil went on a trip with his two friends to an apartment of a family member in Castlerock.
When he failed to return home and the parents of the three boys were unable to contact them at all Catherine and her husband rushed to the apartment to try to track them down.
They broke in and found Neil and his friend Aaron Davidson unconscious. The third young man who was with them, Matthew Gaw, was extremely disorientated.
"Aaron was sleeping on the sofa – I mean it looked like he was sleeping. Neil was on the floor in the kitchen. The minute I saw him I knew he was gone," she told TheJournal.ie.
We did mouth-to-mouth on Neil – me and his dad – and Aaran's parents did it with him. The ambulance and police arrived after and they took over. Matthew was the only one who survived.
It later emerged the two young men had succumbed to carbon monoxide (CO) fumes from a boiler with an unconnected gas flue. The man who ran the firm responsible for work on the boiler was jailed for two years as a result.
"It was a terrible shock. They were lovely boys who were very good. They did a lot in school and in the community. They were all only 18. They should have been safe in that house," Catherine said.
'The silent killer'
Neil's heartbroken parents have since set up a charity aimed at raising awareness of the dangers of carbon monoxide – 'the silent killer'. It is estimated that 1.2 million adults in Ireland are at risk of carbon monoxide because they don't have a CO alarm.
It is a colourless, odourless, tasteless gas which is what makes it so dangerous. Faulty appliances are the main sources of the gas but it can travel through walls so even if your own appliances are up to scratch, a neighbour's could affect you.
Mild exposure can result in flu-like symptoms but this gas can kill a person in just three minutes.
'Life will never be the same'
The McFerran's decided to call their charity 'The Gis A Hug Foundation', because Neil was always hugging people.
"He'd always ask you how you were, he was a great happy boy who appreciated life so much," Catherine said.
#Open journalism No news is bad news Support The Journal

Your contributions will help us continue to deliver the stories that are important to you

Support us now
The charity, which is based in Northern Ireland, is focused on providing free carbon monoxide alarms to vulnerable groups like students and the elderly who may not be able to afford their own.
"We want to get awareness out there, awareness of what it is and what people can do to keep themselves safe.
"We don't want another family to go through what we've been through. Life will never be the same for us no matter what but the charity is a positive thing and we've got lots of feedback where lives have been saved. That's something that keeps us going."
Next week is Carbon Monoxide Awareness Week. Fine out more about how to keep yourself and your family safe here.