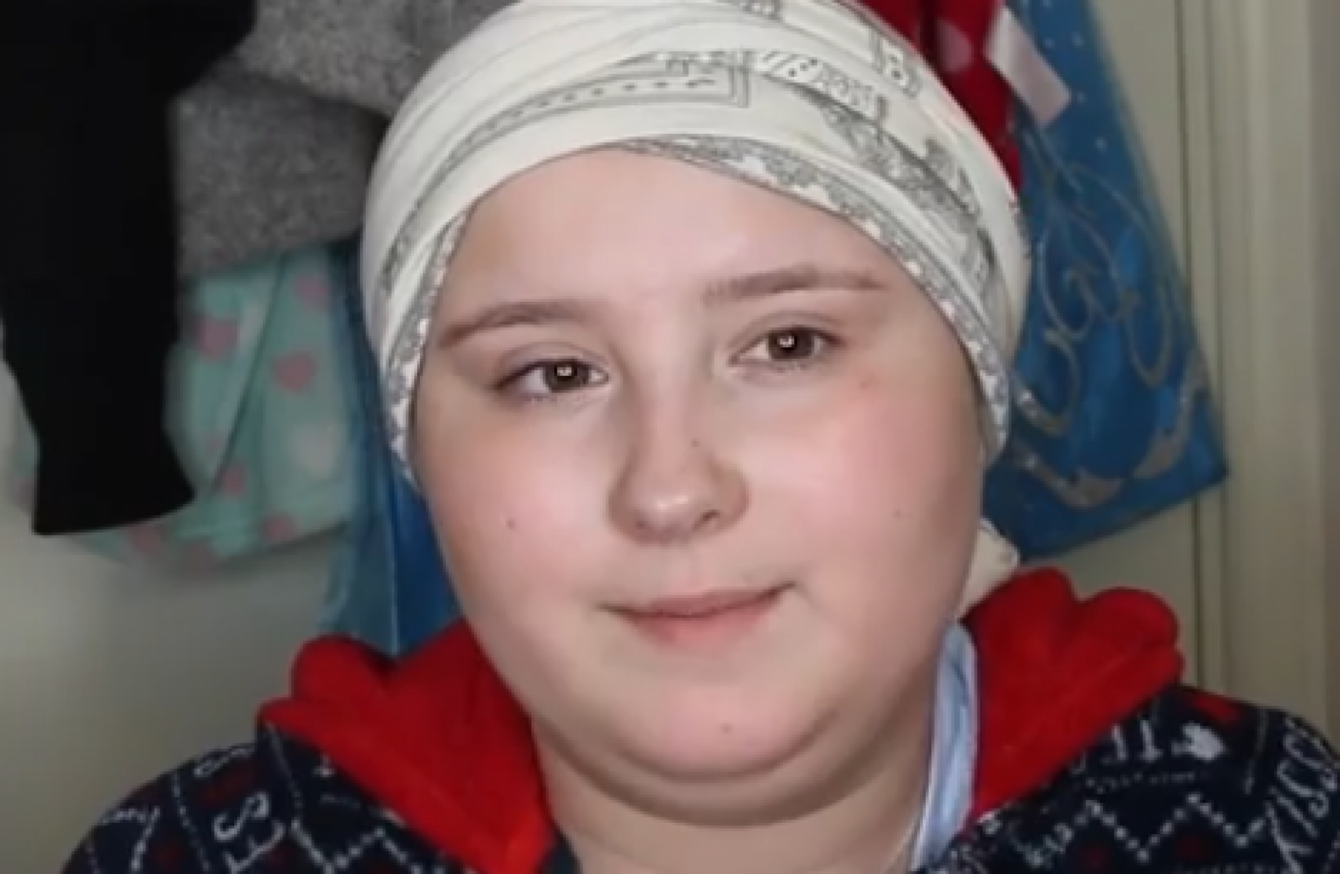 CARLOW TEENAGER SHAUNTELLE Tynan has managed to raise €600,000 following an emotional video posted on her Facebook page on Sunday.
The 18-year-old needs to travel to Houston, Texas to receive specialised cancer treatment that is not available anywhere else.
In the video, Tynan pleaded with the public to support her health care costs in the US and said specialist treatment would be her "last-chance".
Since posting the video, the funds have gone from €50,000 on Sunday to almost €650,000 as it stands this evening.
Shauntelle took to social media to thank everybody who donated:
The people of Ireland have truly come together to help me get better and for that I'm truly thankful. There has been few haters but millions of lovers and each person showing positivity helps us through each day. The good always outshines the bad.
"I now have a true chance of beating this. I will never be able to express how thankful I am.
On this Valentine's Day, I didn't just receive a teddy or a card, but the chance of life.
Speaking to the Ray D'Arcy Show on RTÉ Radio 1 today Shauntelle explained how she made the video upstairs in her bedroom while her Mam made dinner downstairs.
We hadn't had a donation in five days and I thought I'd make a video, I didn't think it would go viral.
"We thought that the gofundme page had got a virus or something was wrong as it was going up by thousands, we couldn't take our eyes off it."
Shauntelle's mother's Leona said their doctor in America described Shauntelle's case as the 'most complex case he had seen in his career.'
Shauntelle leaves for Houston, Texas, America this Saturday 18 Febuary for a week and returns on 29 March for a year.
Source: RTÉ Radio 1/SoundCloud