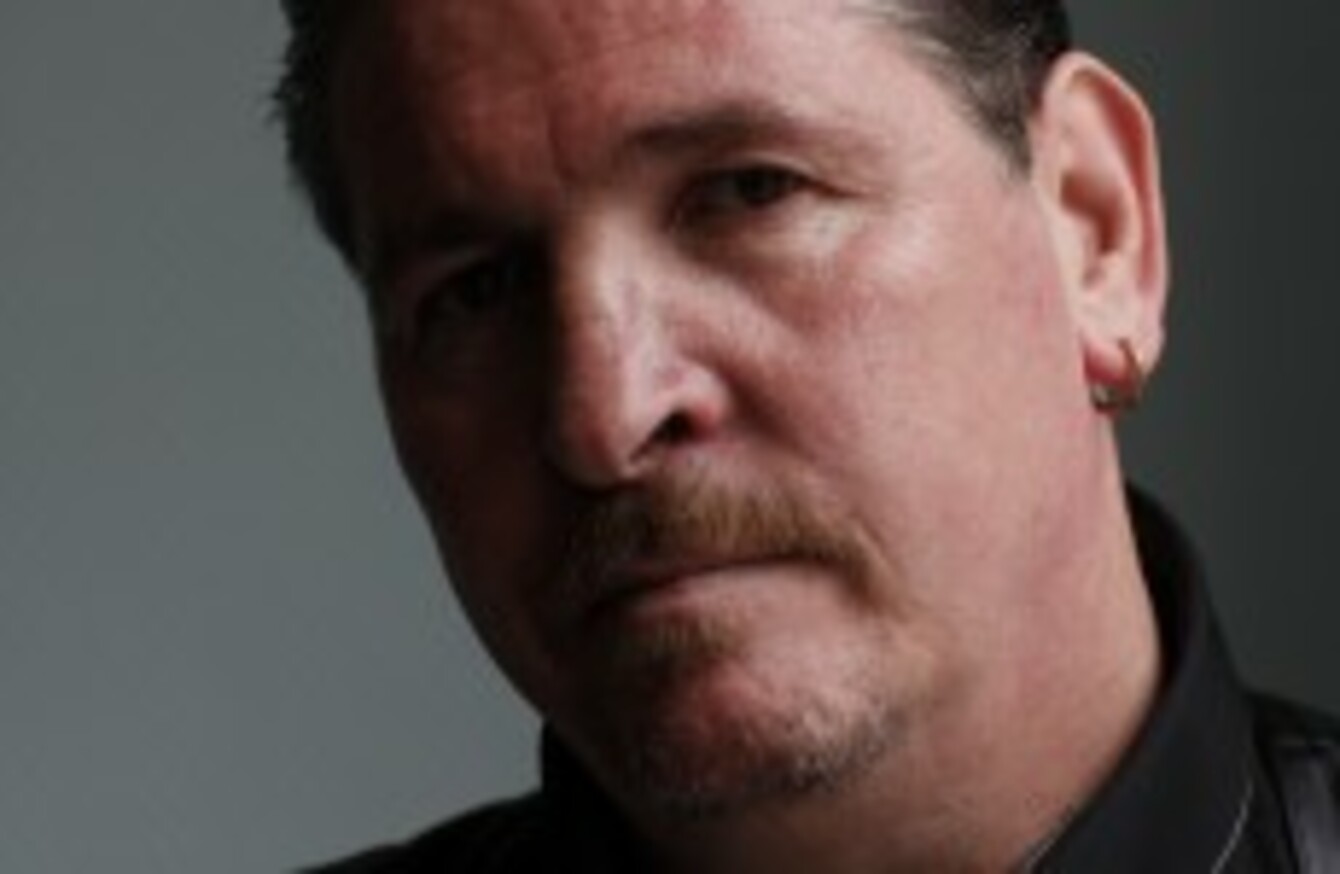 'EVERY ONE OF us judges others on first contact'. That's the tagline of Foxy, a new play by Noelle Brown, and it's a line that rings true for actor Michael Collins.
As a member of the Travelling community, he has seen first-hand how people can discriminate against him because of his identity.
For Collins – who many will know from his days as Johnny Connors in Glenroe – starring in Foxy is a way for him to bring the topics of identity and discrimination to a wide audience.
"He knows that the child is his"
Foxy was inspired by real-life events. It involves red-headed garda Ivan, lonely Doreen who has a shameful past, and Traveller Michael who finds himself pushed to the limits when it is assumed his child is not his own.
"The character I'm playing, [Michael], is the father and the father is in the house with the child and the guards come," explained Collins. "He's trying to get his head around what's going on. He knows that the child is his."
The play deals with prejudice against Travellers, as well as their relationship with the gardaí.
"It's a very emotional play but also parts of it are quite funny," said Collins, who feels like he's made a connection with the character.
He is a very strong member of the Travelling community. He is proud of who he is and where he comes from. He would have had bad experiences with the guards or with people who would discriminate against Travellers. I went through that and sympathise.
Collins and his wife have brought up her nieces as well as their own children. "The youngest one is very, very blonde with blue eyes, so I could imagine someone coming and knocking at the door and saying 'is that your child?'."
Collins has written four plays himself, the most recent of which, Magpies on the Pylon, dealt with suicide in the Travelling community. There is an extraordinarily high rate of suicide amongst Travellers, and this was Collins' way of taking a dark subject and exploring what it means to people.
After each show, he would meet people in the foyer who would tell him their own tragic stories.
"My nightmare is this tragedy is going to happen again"
Collins is a Traveller activist, and the recent deaths in Carrickmines are weighing heavy on his mind.
He fears another fire like Carrickmines could occur.
My nightmare is this tragedy is just waiting to happen again, because there are tonnes of sites around with naked wires, no panel walls blocking off mobile homes from each other.
While filming a recent project, Collins watched as a mobile home was set on fire – it took 6.5 mins to turn into an inferno. It further impressed on him the dangers that face people living in some halting sites.
The Carrickmines fire was "a terrible shock to the Traveller community", but also to the settled community, he said.
"I think that people out around that area are traumatised and will be for a long time," he said. "It's great to see the settled people coming out in supporting the Travellers and great to see the politicians coming out on the radio from all different parties, and finally saying we need to do something about this."
He believes Traveller accommodation needs to be taken out of the hands of local authorities. "Travellers are not a priority to government or to the local authorities," he maintained.
He said there is no room in politics for people who get votes with an 'anti-Traveller agenda'.
Collins did feel proud about the country's reaction to the Carrickmines deaths – like the flag hung at half mast.
It made me feel very proud. It was the first time I've ever felt that we've been received as a community and almost felt like we were an ethnic minority grouping in [the eyes of the country].
But the reaction at Rockville Drive made him feel "that things were never going to change". It is "what you're fighting against as member of the Traveller community".
"I know it's not all the local community there," said Collins, who described himself as "heartbroken".
He thought to himself:
Oh mother of sweet loving God, what sort of people would do something like that when there are people not even identified in the morgue? It brought me back to Ireland in the 70s, 80s, 90s… something else needs to be done.
He believes the settled and Traveller communities need to mix more, and from childhood. Collins notes how Ireland has become a multi-cultural society, but feels there has been no change in how Travellers have been accepted.
Of discrimination, he says: "We feel the brunt of that and we're going 'mother of God, how are we going to survive in this country?' We all have children. All people want is to raise their children as good, honest, strong adults."
All I want people to [say] is alright, OK, there's Michael Collins out there, he lives up in that house, we know he's a Traveller and we respect he's a member of the Traveller community. That's all I want: a little respect. Everyone deserves an opportunity. Everyone needs an opportunity to be accepted.
He is "completely" against bare knuckle fighting, describing it as "part of our [Traveller] society… it is an internal issue and an issue we need to resolve ourselves. It can't be resolved by settled people." He believes gardaí should arrest bare-knuckle fighters.
"A number of years ago, it was a way of dealing with Traveller feuds. Now it's not like that anymore."
Traveller pride
The parts of his life he is most proud of? His family, doing a show that gets a good response, "when the Irish flag goes up in the Olympics and there's a Traveller standing there with a silver or gold medal"; "hearing that young Travellers are in the guards, are teachers, solicitors - all those things are a move forward".
He believes in the importance of good role models, showing how there are Travellers with a variety of roles in Irish society.
As he prepares to explore discrimination yet again on stage, Collins sends his condolences to the families of the Carrickmines victims.
"I think these people will need the help and support of Travellers and settled people all over the country and will need time to deal with the situation themselves. May God give them all a bed in heaven."
Foxy is on at the Project Arts Centre. Preview Tuesday 27 October, tickets: €10. Opening night: Wednesday 28 October. Until Saturday, 7 November, 8.15pm, tickets: €16/14.  2.30pm matinee on Saturday 7 November, tickets: €14/12