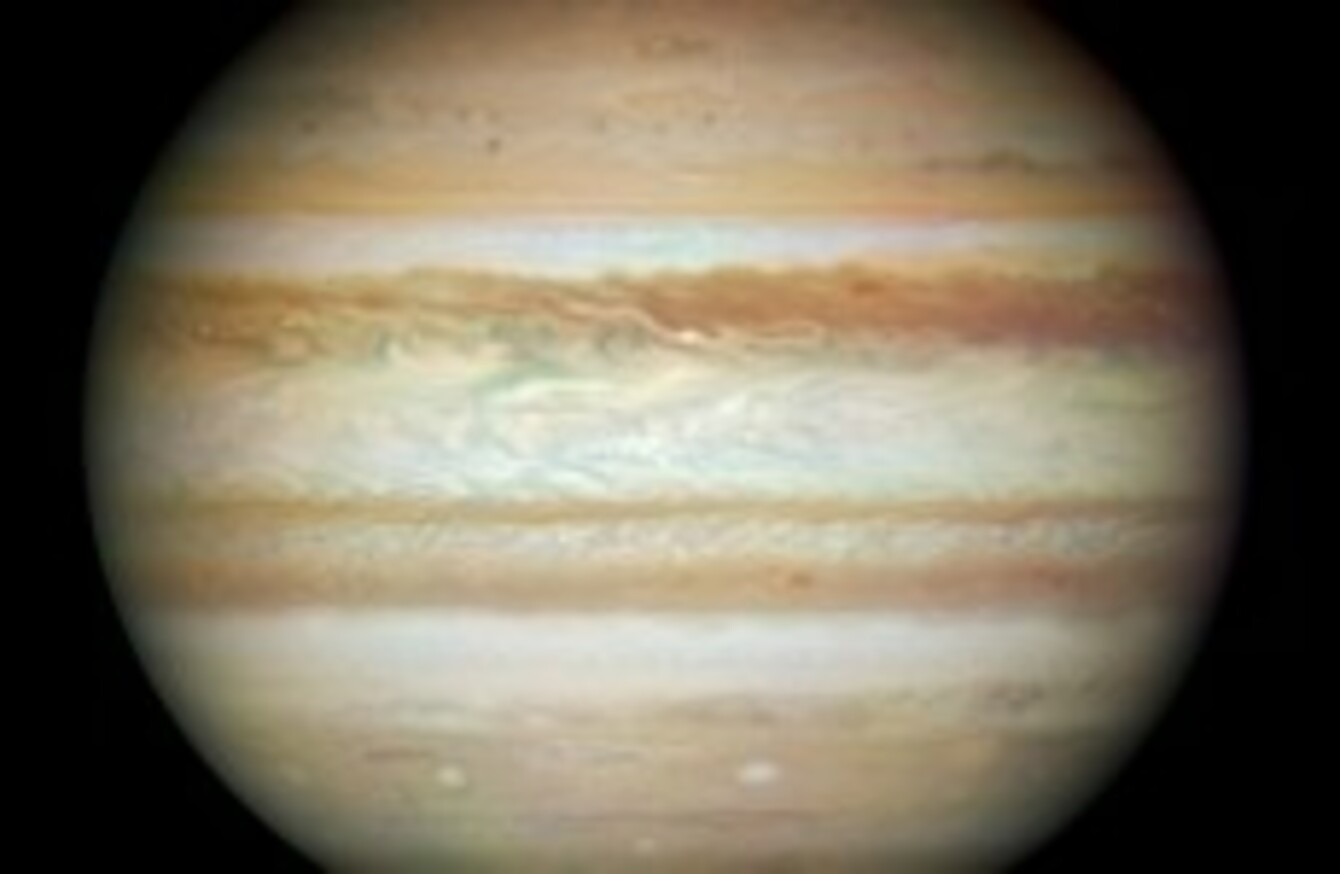 THIS MONDAY AND Tuesday Jupiter will make its closest approach to the Earth in nearly fifty years.
Jupiter will pass 368 million miles from Earth late Monday, its closest approach since 1963. It won't be as close to Earth again until 2022, and stargazers should be able to see the King of the Planets best at around Dusk.
"Jupiter is so bright right now, you don't need a sky map to find it," said Tony Phillips, a California astronomer under contract with Nasa told AP. "You just walk outside and see it. It's so eye-catching, there it is."
Uranus is also set to come close to Earth at the same time, appearing like an emerald disk in the sky. With binoculars onlookers should also be able to see Jupiter's four moons: Io, Ganymede, Callisto and Europa.
Jupiter takes twelve times the time taken by Earth to complete an orbit of the Sun. Another celestial event is set to coincide with the two planets' approach on Tuesday as a full moon will appear above Jupiter.