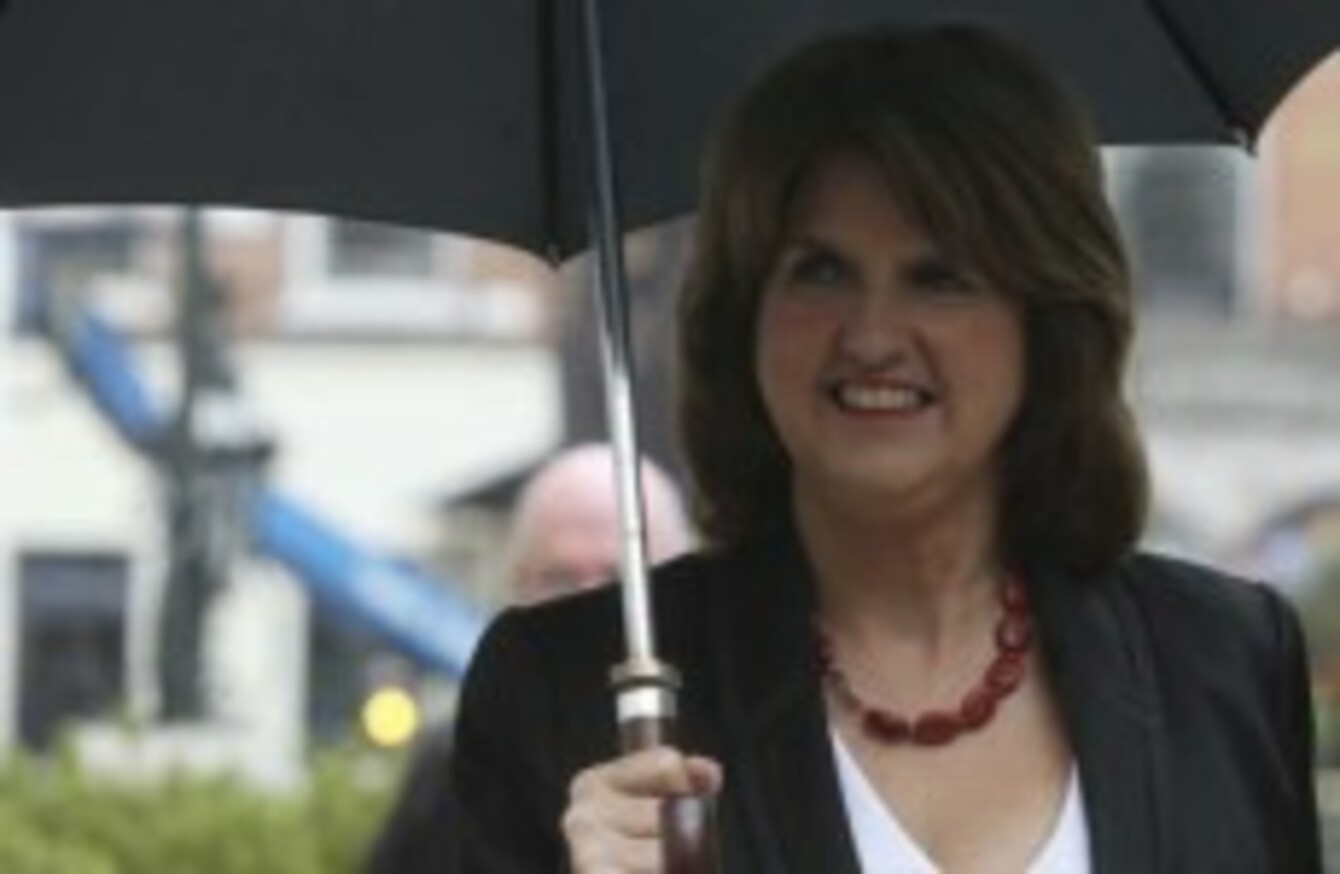 The new legislation was introduced by Tánaiste Joan Burton
Image: Photocall Ireland
The new legislation was introduced by Tánaiste Joan Burton
Image: Photocall Ireland
Updated 4.02pm, 11th July
A NEW BILL has been published today would it compulsory for the father's name to appear on a child's birth certificate.
The Civil Registration (Amendment) Bill 2014 was published by Tánaiste and Minister for Social Protection Joan Burton after Cabinet approval.
Current legislation does not require the father's name to be provided at the time of registering the birth.
The Bill would make it compulsory for this information to be provided. Provisions are made in the Bill for not providing the father's name in exceptional circumstances.
On the issue the Tánaiste said: "The right of the child to know who both their parents are is a very important right.  In recognising this right the Bill is giving every child a greater sense of identity."
Speaking about the Bill, Tanya Ward, chief executive of the Children's Rights Alliance said
"[It] is the most important reform of family law for a generation. Currently, the law does not recognise the relationship between a child and a stepparent, civil partner and others in loco parentis. This legal gap has a real impact on day-to-day parenting, such as consenting to medical treatment or a school trip. The proposed law will address this gap and also bring in new measures to deal with family breakdown.
The new Bill also aims to tackle the problem of marriages and civil partnerships of convenience in Ireland. It will give registrars the right to investigate marriages or civil partnerships they suspect of being carried out for a person to gain immigration status.
On these issues, the Tánaiste said:
"The issue of marriages of convenience is a complex one….rules are being abused by individuals who are using marriage to gain an automatic right of residency and this Bill will make it more difficult for marriages of convenience to be contracted"
In cases where they believe a marriage or civil partnership to be suspicious, they can refuse to issue a marriage registration form and inform the relevant immigration authorities.
The Bill would also introduce a record of the deaths of Irish people who are normally resident within the country but who die while abroad. This document will have not legal standing and will not replace the foreign death certificate but aims to give comfort to families who have lost relatives abroad.