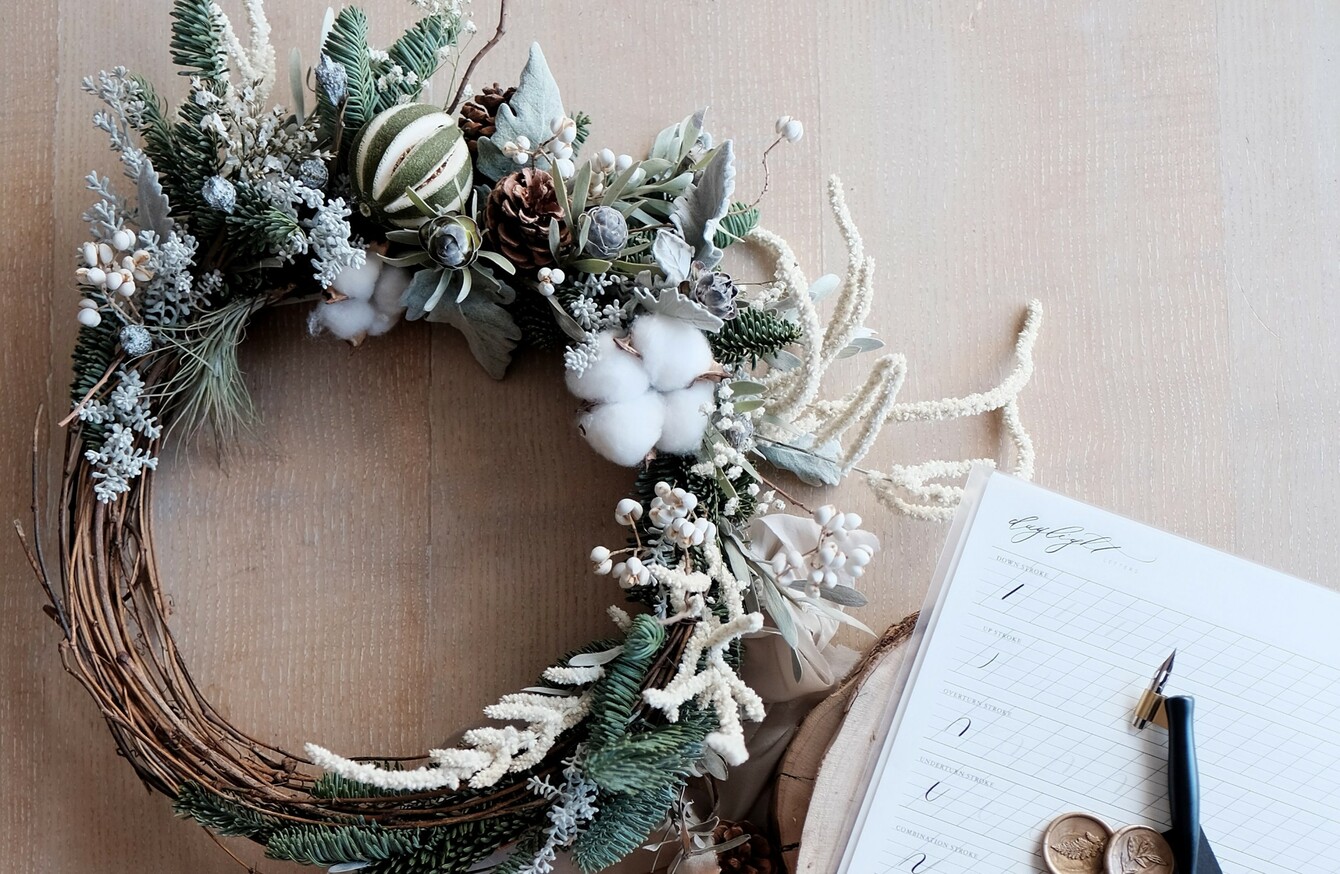 Image: Unsplash
Image: Unsplash
THE TREE IS up, the baubles and tinsel are hung, but the room is still missing that wow factor. Fear not, because now is the time to add a few transformative extras.
So, aside from the tree, what should you be thinking about?
Well, we've searched high and low on Instagram to answer just that. Read on for six additional pieces that are sure to make a big difference. 
Great garlands: A tree is almost a given in most living rooms and once it's up, that's only half the battle. @jenn.wahlbrink continues the greenery theme with a stand-out garland on the mantelpiece. It's in keeping with the theme and draws the eye toward the smaller tree to the left. The mantlepiece also proves a much safer place for candles as they stay out of reach from children. 
Find some similar garlands from Newlands.
Wonderful wreaths: Wreaths are always a go-to for adding festive cheer although they traditionally live on front doors. @ichliebedeko takes a modern leap with this larger-than-life wreath that looks great against a textured wall. The added stars give it a modern flair, too.
Find large wreaths on Amazon.
Show-stopping stars: We're fans of how @interiorwife contrasts traditional with contemporary by adding two trees, both covered in lights. But the eye is instantly drawn to the giant star atop the Christmas tree – it's clean and simple, yet impactful against the grey walls.
Check out these hanging paper stars from Not on the High Street.
Creative candles: @fallintoflowers uses pillar candles that differ in height to create symmetry and ambience. A collection of candles will emphasise an area, and these mimic the shape and height of the mirror perfectly. 
Look to Home Store & More for a wide selection of pillar candles. 
Strong string lights: @homeiswherethepackis proves that you can go subtle on the tree ornaments as long as you get your lights right. String lights look elegant yet impactful, they are easy to decorate around, and you can display them on mantelpieces and at other points around the room, like @jane_erindale has done here. Colour-matching multi-coloured lights to your existing decor could be a little trickier, so keeping things simple is a smart idea.
Find a selection of string lights on Lights.ie.
Brilliant baskets: If you have spare baubles or other small decorations, a woven basket is a festive way to put them on display – and this one from VikArt doubles as a decoration in itself:
Check out Zara for a selection of small woven baskets, like this beautiful round green one.