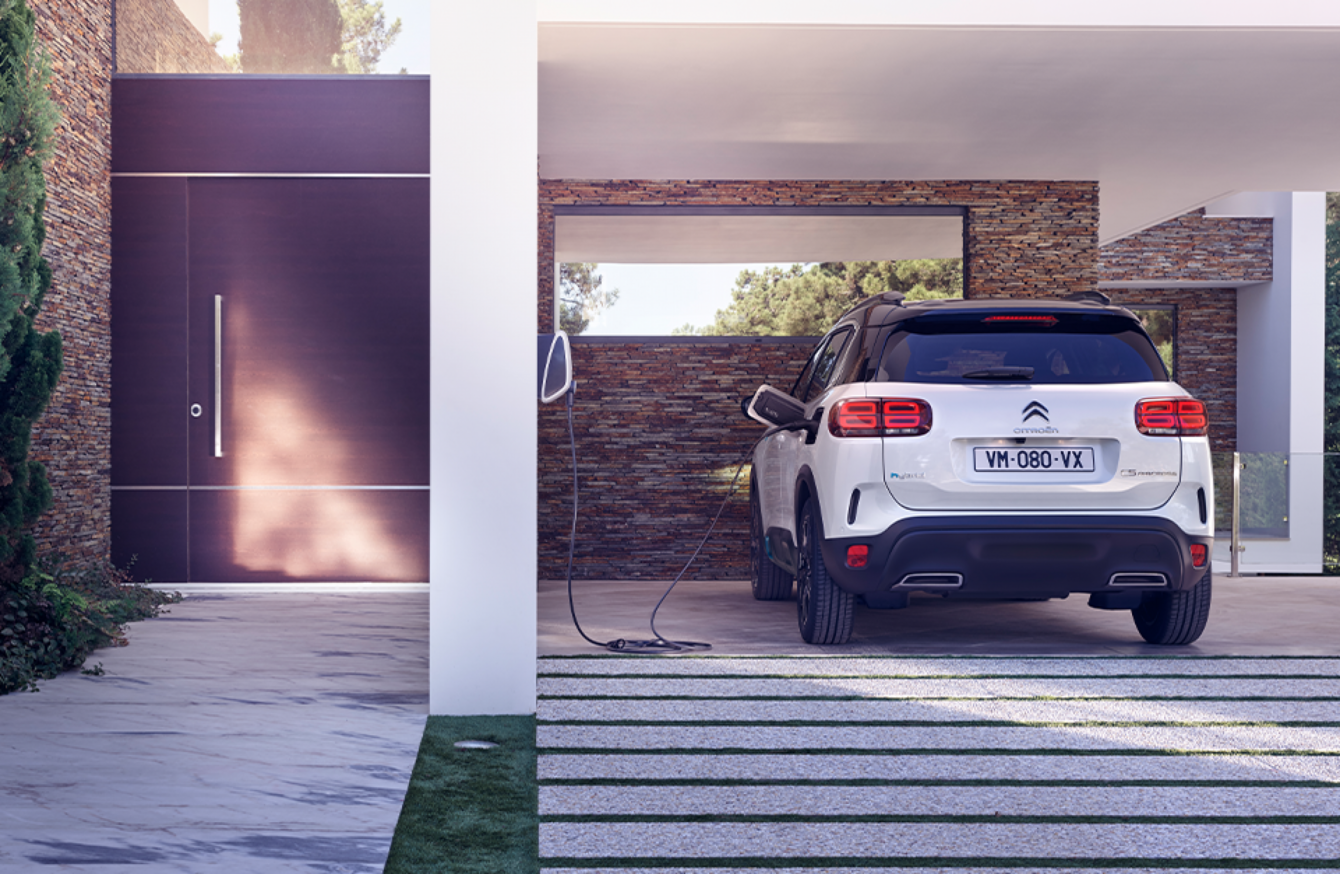 THIS YEAR, CITROËN introduced a new range of dynamic SUVs and crossovers to the market, promising comfort, modernity and versatility. So how do they actually feel on the road? Motoring journalist Dave Humphreys tried out the C5 Aircross SUV and the C4 – and has plenty to say.
This review has been commissioned by Citroën but all opinions are the independent insight of the motor journalist. 
When Citroën set about developing the 2CV, management suggested that it should be capable of carrying a basket of eggs across a ploughed field without breaking them. The engineers succeeded, and the 2CV became one of the company's most famous models, earning it a reputation for comfort.
That ethos continues to this day, where Citroën remains at the forefront of comfort and ride quality. With expertise learned from its endeavours in the World Rally Championship, it developed a patented suspension system called Progressive Hydraulic Cushions that provides unrivalled comfort in the mainstream segment.
Increased comfort
Citroën fits this suspension as standard to its flagship SUV, the C5 Aircross. The increased comfort is well-suited to driving in Ireland, where it does an excellent job at absorbing lumps and bumps while maintaining a composed and controlled driving experience. When so many companies chase perceived sportiness by fitting stiffer suspension and larger wheels with thinner tyres, Citroën's dedication to genuine passenger comfort is commendable.
Perfectly complementing the Progressive Hydraulic Cushion Suspension are the Advanced Comfort Seats, a standard feature that feels more like armchairs than front car seats. These wider seats are filled with thick foam for added support and come in a choice of different materials and colours. This approach to real-world everyday comfort marks Citroën out from the competition.
Advanced practicality
The colour touchscreen display is equipped with Android Auto and Apple CarPlay compatibility. This makes it even easier to connect your smartphone for ease of use and the convenience of handsfree activation while driving thanks to voice control. The C5 Aircross also has you covered with its Connected Cam, a built-in dashcam that is fitted as standard and can automatically save video recordings in the event of an accident to an integrated 16GB memory card.
Those practical elements continue to the rear, where the C5 Aircross provides three independent rear seats, an unusual feature in this market segment and one that families will especially welcome. Both outer seats are equipped with ISOFIX points (as is the front passenger seat), and all three rear seats can slide independently and recline to five positions. This versatility can give the C5 Aircross very generous levels of passenger space in the rear.
That modularity of the rear seats means the C5 Aircross benefits from one of the largest boot volumes of its class. Even at its smallest configuration, the 580 litres of volume eclipses most rivals and with the rear seats moved fully forward, this capacity increases to 720 litres. The rear seats can fold down for larger objects to create a fully flat floor, enabling the C5 Aircross to swallow up to 1,630 litres — perfect for staycations or trips to Swedish furniture stores.
Engine and battery options
Citroën also provides a wide range of engine options – with two petrol versions and three diesel versions, plus a range of engine sizes.
The welcome recent addition of a plug-in hybrid variant offers buyers further choice with lower emissions than the combustion engine models. As part of Citroën's move to a 100% electrified range by 2025, the C5 Aircross Hybrid can cover up to 60km using only its battery, which is more than enough to cover the average daily commute.
Charging the battery takes as little as one hour and 40 minutes. An 80kW electric motor propels the C5 Aircross Hybrid with ease and, when longer journeys are required, a 1.6-litre petrol engine is on hand to provide hybrid power for a quiet and comfortable ride.
Striking design
Going one step further on the road to electrification is the Citroën C4, the French brand's latest crossover. This striking design takes cues from Citroën's rich heritage and -as with the ë-C4 – features a 50kWh battery with a range of up to 350km. Impressively, it can rapid charge at 100kW, enough to replenish the battery to 80% in as little as 30 minutes. 
As the C4 was designed to be electric as well as using traditional combustion engines, there is no compromise to interior space. The C4 boasts best-in-class rear legroom and has the same 380 litres of boot space regardless of the model variant. A fully digital interior includes a 10-inch touchscreen and wireless phone charging, while the metallic toggle switch for the automatic gearbox helps to create even more space in the cabin. 
Bump-free journeys
All versions get the Progressive Hydraulic Cushion Suspension, which is excellent at soaking up bumps, yet the C4 never lacks composure through bends. Along with the Advanced Comfort Seats, you'll barely notice the cracks in the tarmac beneath as you drive. The electric ë-C4 is remarkably hushed on the move but so too is the PureTech petrol engines and the latter's automatic transmission takes the strain out of commuting.
A lower roof height and that approach to everyday comfort makes the Citroën adept at dispatching longer journeys, yet its relatively light weight gives it great agility and ease of manoeuvrability in the urban environment. Safety and assistance features such as road sign recognition, intelligent beam headlights, 360-degree cameras and parking sensors, to name but a few, make it a remarkably easy car to live with.
Comfort is nothing new to Citroën, it's been excelling at it for more than 70 years and its latest range of crossovers and SUVs show that the iconic French brand is showing no signs of letting up.
Choose comfort and style with the Citroën SUV and crossover range. Discover the new C5 Aircross SUV here, and the new C4 here.