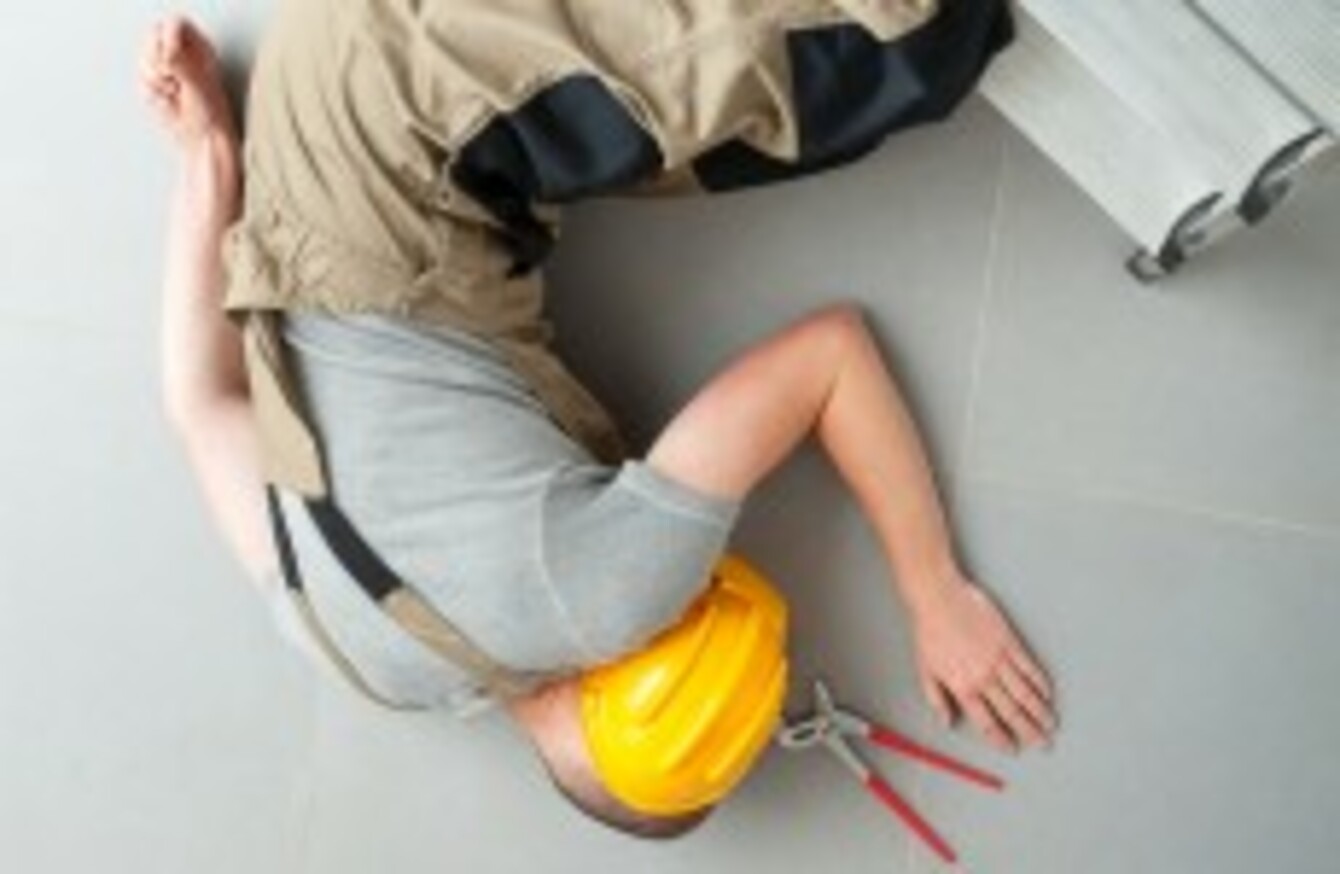 PERSONAL INJURY CLAIMS made to the Injuries Board were at a five-year high last year, having risen steadily since 2010.
The independent State body handles awards to claimants who have suffered "a motor accident, workplace accident or an accident in a public place".
The biggest award granted was €972,898. This individual was involved in a workplace accident that involved machinery.
The body offers a means for uncontested claims to be processed outside of the court system.
Last year €281.2 million was paid out on personal injury claims – a 15% increase on the figure from the year before.
Awards
Last year there were 31,576 new claims, an increase from 31,311 in 2013 and up from 26,964 in 2010.
The average award was €22,642, which was a slight drop from €22,847 the year before.
In total, there were 12,420 awards given out – an increase from 10,656 in 2013.
The average processing time for a claim was 7 months and saved €85 million on what would have been spent on litigation.
Around the country
The county in Ireland with the most awards as per head of population last year was Limerick. It accounts for 4.18% of Ireland's total population and 7.67% of awards.
It was followed by Longford, Louth, Dublin and Galway.
The county with the fewest awards as per head of population last year was Kilkenny, with it accounting for 2.08% of Ireland's total population and 0.98% of the total awards given.
They were followed by Leitrim, Wicklow, Mayo and Wexford.
Speaking about the performance, the board's chief executive, Patricia Byron, said:
While the volume of new claims stabilised last year, the increase in the number of awards made by the Board is a clear indication that more respondents, typically insurers, are opting to engage with our low cost claims resolution service and recognise the real value of avoiding unnecessary and costly litigation where uncontested claims are concerned.