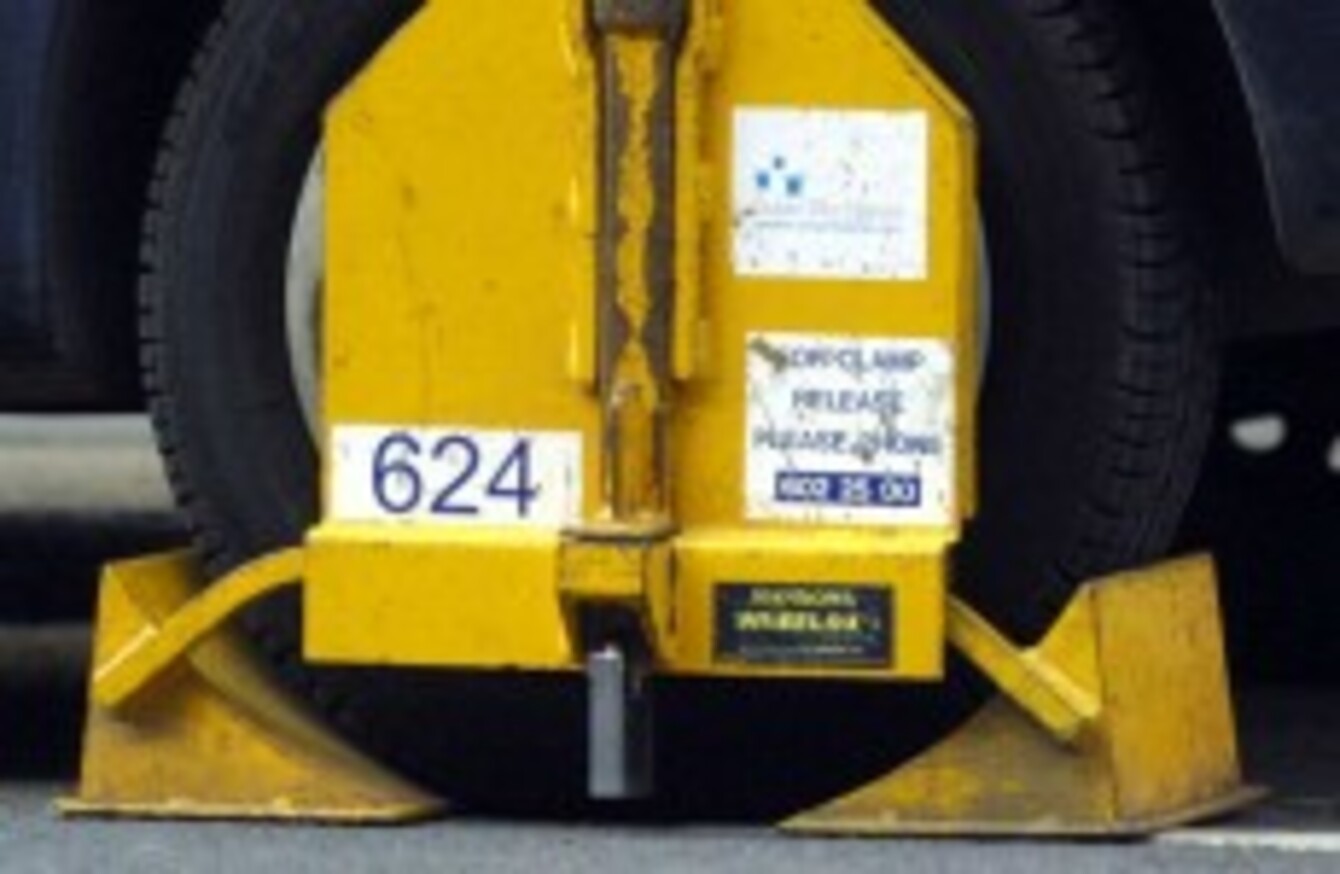 Image: Gareth Chaney/Photocall Ireland
Image: Gareth Chaney/Photocall Ireland
THE TRANSPORT MINISTER has said the 16-year-old fee to have a car de-clamped won't change any time soon.
Minister Varadkar also denied suggestions that it is simply a revenue-generation exercise.
Responding to questions from Independent Wexford TD Mick Wallace, he said that there are "no proposals to increase the current fee" of €80, which has remained unchanged since 1998.
"Incentivise compliance"
The Minister said this indicates that "that clamping is being used to incentivise compliance with parking regulations, rather than as a revenue generating exercise".
"Prior to the introduction of clamping in Dublin," he said, "the problems associated with illegal parking were endemic, causing difficulties for residents and traders alike who could not access parking during business hours, as metered spaces were often occupied by all-day commuters."
Contrasting Dublin before the introduction of clamping with today, it is evident that the use of clamping as an instrument of public parking policy has been highly effective.
However, the Irish Times reported in recent weeks that Dublin City Council had set Dublin Street Parking Services a target of 60,000 car clampings a year, leading to clampers to ballot for industrial action.
SIPTU said its members are seeking a 2.5 per cent pay increase which they say has been due since 2011.