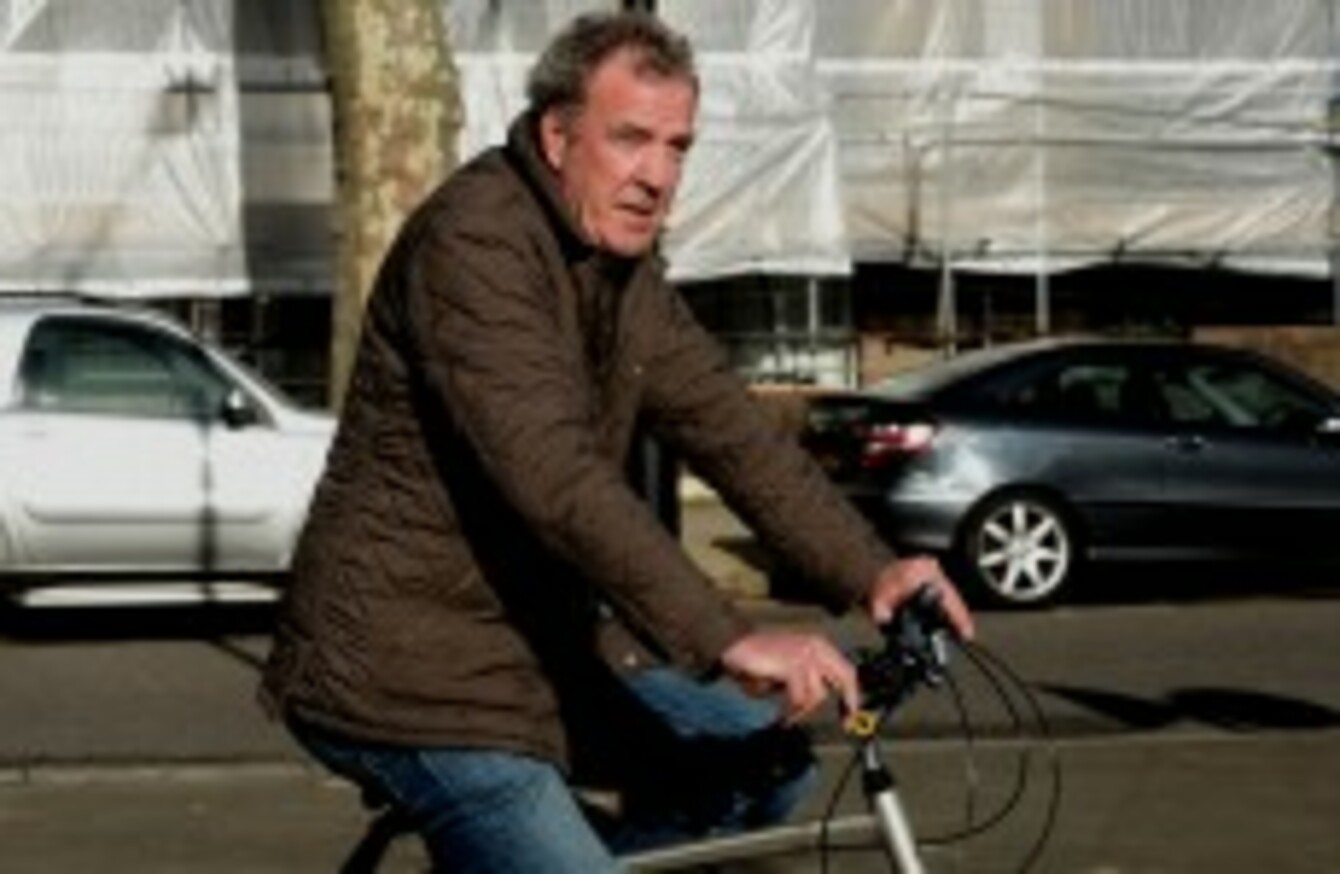 SACKED TOP GEAR host Jeremy Clarkson will return to the BBC as a guest host on topical news quiz Have I Got News For You on 24 April, producers have confirmed.
The veteran presenter was first suspended and then sacked from his high-profile gig at the helm of the BBC 2 motoring show last month.
However, a spokesperson for the broadcaster said:
Jeremy's contract has not been renewed on Top Gear but he isn't banned from appearing on the BBC.
Clarkson has been a regular guest presenter on the topical comedy show since the departure of the programme's only regular host, Angus Deayton, way back in 2002.
In a notable appearance, in 2008, he threw a pen at series regular Ian Hislop, drawing (a small amount of) blood in the process.
Jimmy Mulville of HIGNFY production company Hat Trick said last month – while the controversial host was still suspended – that he wasn't sure if Clarkson would be allowed take part.
Source: 62avianflu/YouTube
The appearance is sure to draw in the viewers – and it could be interesting for other reasons too: Clarkson is close friends with Prime Minister David Cameron, and his appearance on the show comes just weeks ahead of the UK general election.
Cameron has publicly backed his friend in the wake of various controversies.
After a flippant suggestion from Clarkson last year that striking public sector workers should be shot, Cameron said in an interview that the presenter was just being silly.
And after his suspension last month, the Prime Minister again praised him as a "huge talent" and said he hoped the issue could be resolved so his children wouldn't be left "heartbroken".
Rival politicians will no doubt be keeping a close eye on what happens in the show – and if there are any particularly contentious comments from Clarkson on the news events of the week, no doubt Cameron will be asked for a reaction to his pal's views while out on the campaign trail.