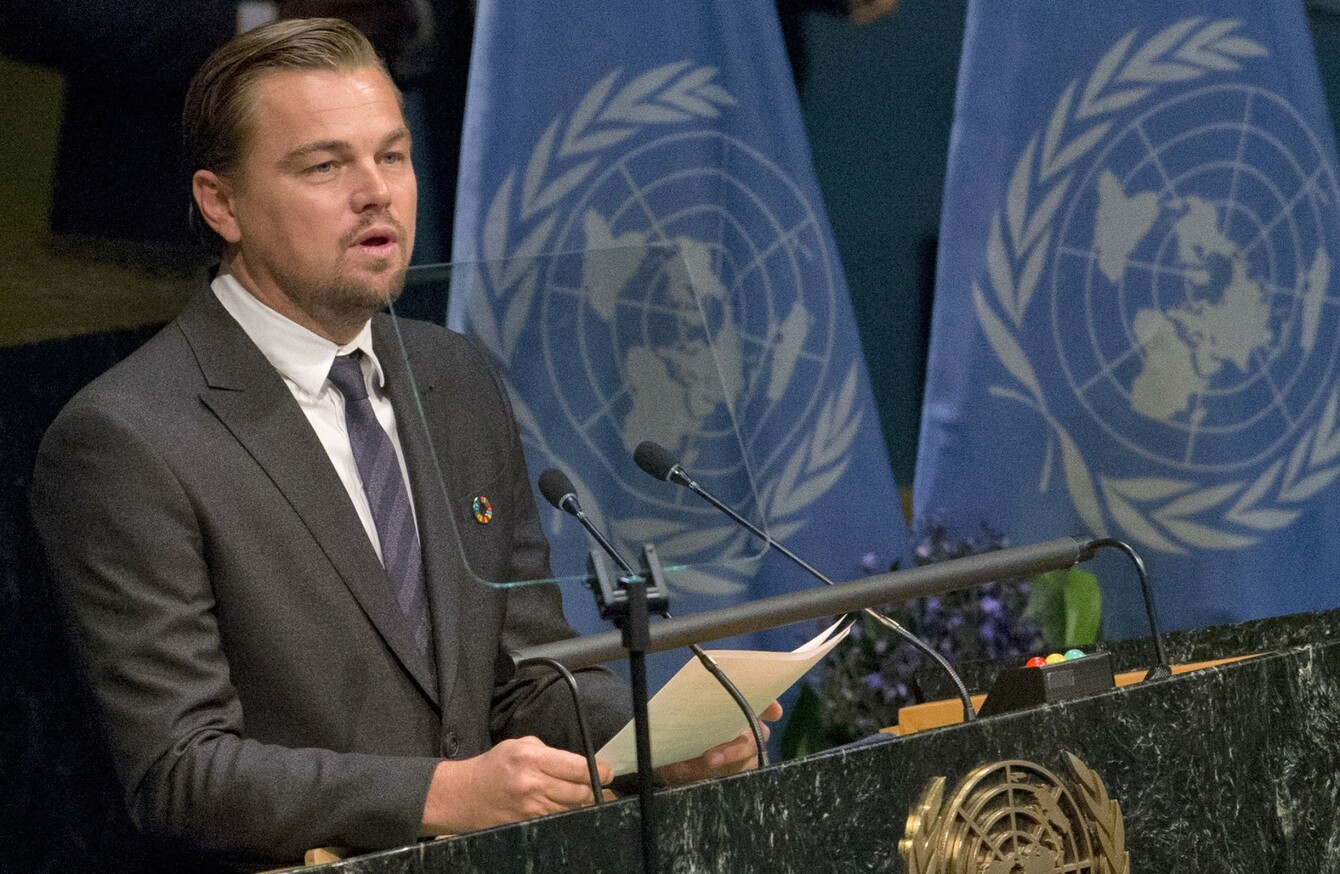 Leonardo DiCaprio
Image: Mary Altaffer
Leonardo DiCaprio
Image: Mary Altaffer
ACTOR LEONARDO DICAPRIO made headlines this week with his suggestion that people who don't believe in climate change should be banned from holding public office.
The Titanic star's words were widely interpreted as a dig at Donald Trump, who has suggested the concept of climate change was dreamt up by the Chinese – but it also earnt DiCaprio a rebuke from Kerry TD Danny Healy-Rae, who made an infamous Dáil contribution on the issue earlier this year.
Today we're asking: Should those who disagree with the scientific consensus on climate change be barred from holding public office?

Poll Results:
Yes, they should be barred from holding office (5643)
No interest/no opinion (455)