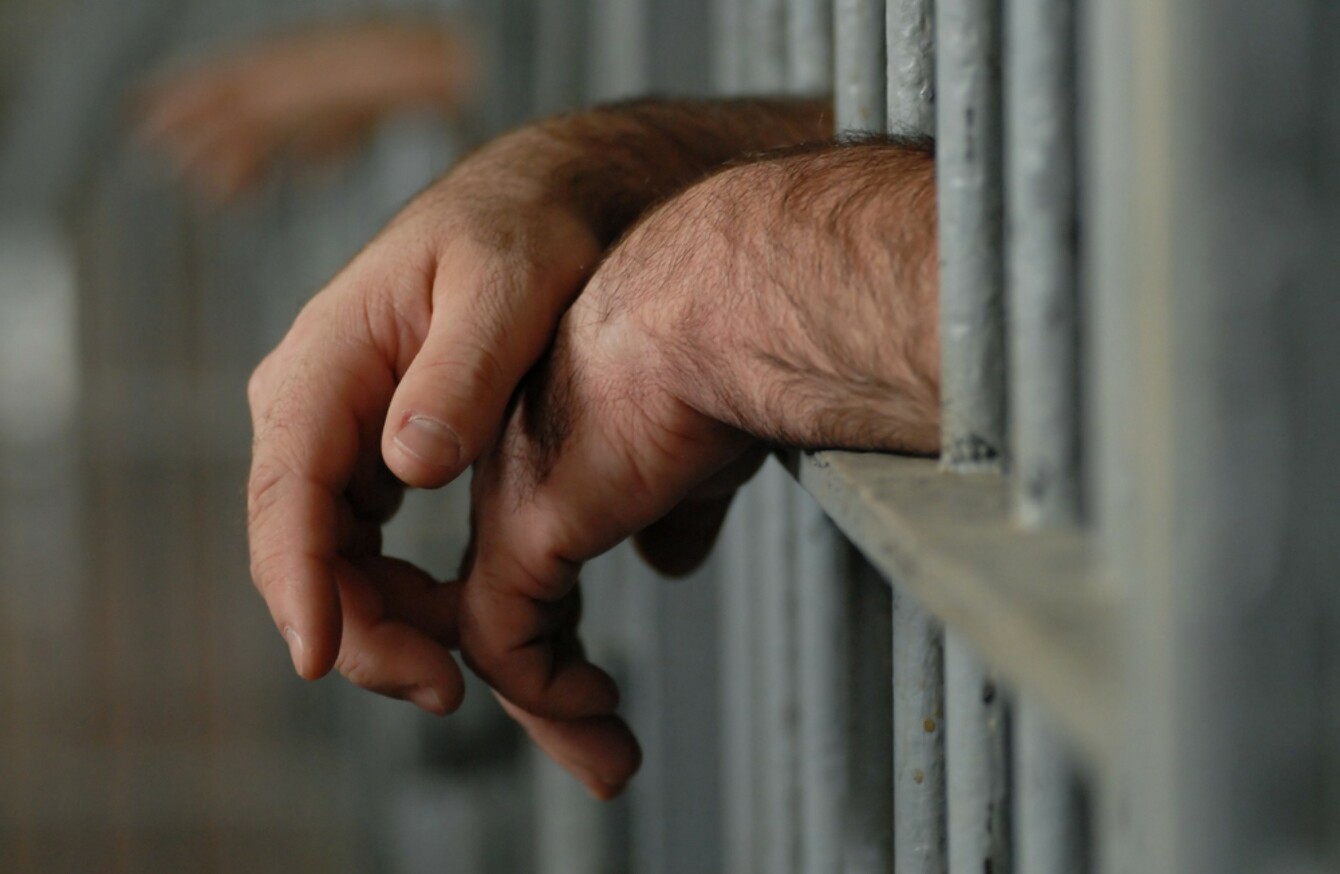 File photo.
Image: Shutterstock/WilleeCole Photography
File photo.
Image: Shutterstock/WilleeCole Photography
A CONVICTED killer, who began eating his own faeces after he was arrested for trying to attack a garda at a Dublin station, has been sentenced to 160 hours of community service.
Mark Bissett's "bizarre behaviour" happened when he turned violent during a drink and drug fuelled outburst at Store Street Garda station in the city-centre. In another incident he attacked shop worker after hurling racial abuse at him.
Judge Bryan Smyth had heard at Dublin District Court Court that Bissett has attended a residential drug rehabilitation programme. He was furnished with a probation report and finalised the case today ordering Bissett to carry out 160 hours of community service in lieu of an eight-month prison sentence.
Bissett (31) from Loughlinstown Park, in Loughlinstown, Dublin, was jailed for six years in 2005 for killing his uncle David Sutherland in Sallynoggin, Dublin, on 20 December, 2003. Mr Sutherland (54), from Ballybrack, Dublin, was beaten and kicked to death in a drunken row following an accusation by Bissett that Sutherland had killed his aunt.
In his district court case, Bissett pleaded guilty to breach of the peace, being intoxicated to such an extent he was a danger to himself and others, criminal damage and violent behaviour at Store Street Garda station, on 3 March and 18 March last.

Aggressive
Garda James Seymour gave evidence earlier that on 3 March last, Bissett, who has 47 prior criminal convictions, was acting aggressively at the front counter in the station.
The father-of-three attempted to assault the sergeant in charge and he struck Garda Seymour and his colleagues. Garda Seymour had to strike him twice with his baton before they placed him in a cell.
Bissett defecated in the cells and "consumed his own faeces" causing a health hazard and damage to cell walls which were covered with excrement and had to be cleaned at a cost of €400.
On 18 March last, Bissett returned to the station in an intoxicated state and lay on the floor. When asked to leave he began hurling abuse at gardai calling them "faggots and c***s".
The court was given a breakdown of his criminal record: 26 convictions for breach of the peace and being drunk in public; one for obstructing a drug search; one for affray; two for possessing knives; two minor assaults, one for assault causing harm, another for assaulting a garda, three thefts; five robberies; one conviction for manslaughter, one for failing to comply with a Garda's public order caution to leave the vicinity and two for criminal damage.
Defence counsel Emmet Nolan had said his client now has mental health issues but is aware that his "bizarre behaviour" at the Garda station was unacceptable. He had taken a large quantity of benzodiazepine tablets and alcohol and has no recollection of the incident but is deeply ashamed, the barrister said.
The court was told he has little contact with family and he left school at the age of 13.
The barrister had said Bissett was using hostels from the age of 15 and became addicted to benzodiazepine and alcohol. However he had been given a placement in a residential treatment centre for his addiction issues.