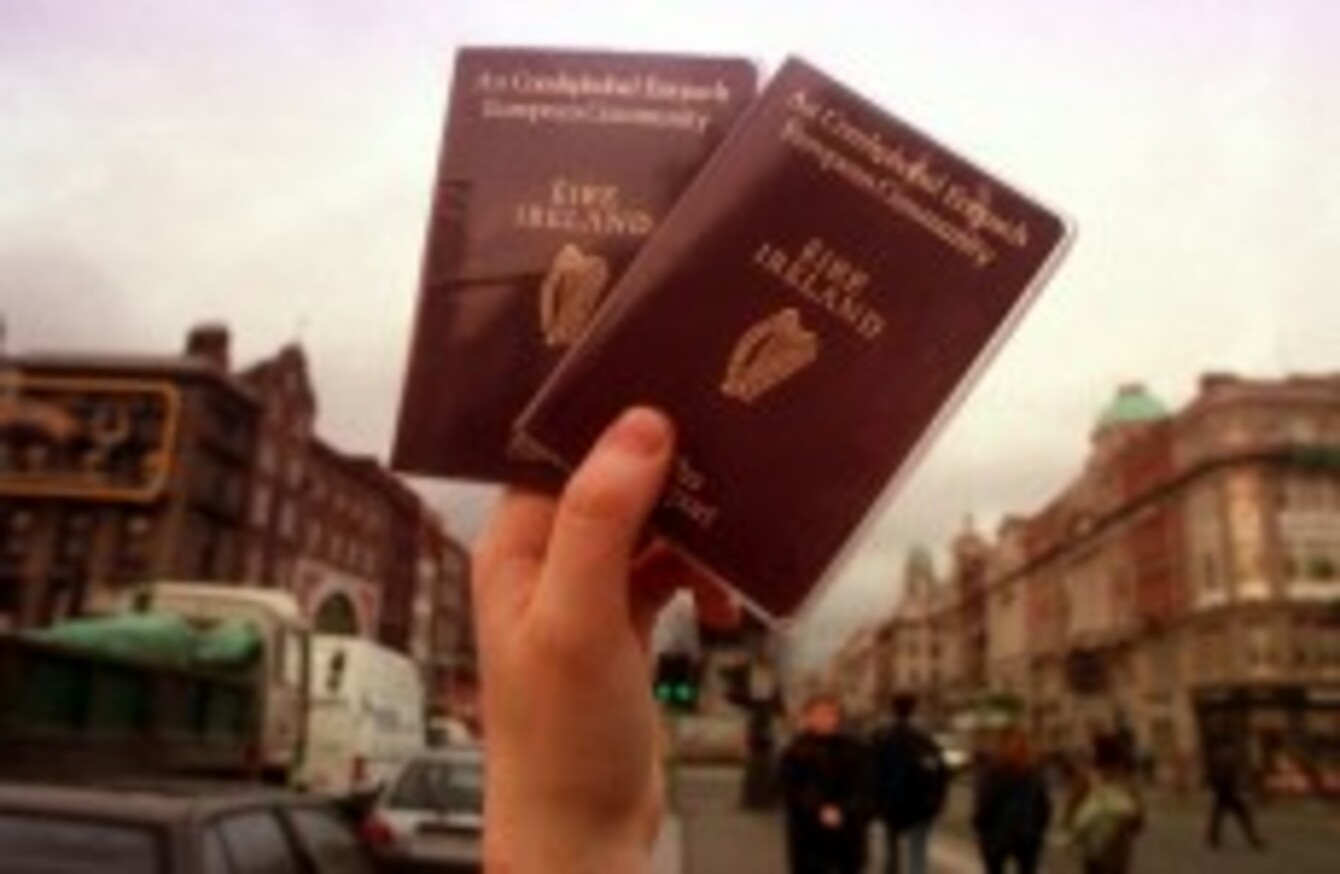 Cork people could cement their image as a breakaway republic by getting their own passports
Image: Eamonn Farrell/Photocall Ireland
Cork people could cement their image as a breakaway republic by getting their own passports
Image: Eamonn Farrell/Photocall Ireland
They've always wanted to be a breakaway republic and now they could be taking the first steps towards it – well, almost.
A Fine Gael councillor has proposed a 'Cork passport' to let people of Corkonian heritage show their pride in their rebel county background – and potentially raise some money for the county too.
"It's for the diaspora of Cork who've had to leave. It doesn't matter if they're now in Dublin or Dubai but this is a way for them to celebrate their Cork heritage," Cork City councillor Laura McGonigle told TheJournal.ie.
The document, called the Certificate of Corkness, would recognise the Cork roots of the county's diaspora, similar to the Certificate of Irish Heritage scheme introduced by the government earlier this year.
The idea has provoked a mixed reaction, with some non-Corkonians  voicing their disdain on Twitter.  "Cork people seem to love it – 99 per cent of the reaction I've gotten from Cork people has been very positive", says McGonigle. "Some people from other counties don't seem to get it though, so it's been a mixed reaction. I'd say overall it's 75 per cent positive".
"I'm not proposing Checkpoint Charlie on the Cork borders –  it's just a quirky thing that could mean a lot to people and possibly raise some revenue. It's not going to end to the recession, it wouldn't bring in a huge amount of money,  but it's something to celebrate Cork and acknowledge the people who've had to leave".
"It also builds on the Cork brand which is particularly strong at the moment, especially given the success of the Queen's visit earlier this year".
The cost for the 'passport' is not yet known but McGonigle suggests  it could be similar to the price of the Certificate of Irish Heritage, which costs €40. Any money from the scheme could be ring-fenced for charitable causes, says McGonigle, rather than just going into a general pool of revenue.
People will be asked to produce an official document – such as a birth certificate proving they were born there or a marriage certificate to show their parents were married in the county – in order to get the 'passport'.  Anyone who cannot produce an official document would possibly be able to take a sworn affidavit to prove their link to the rebel county.
McGonigle will be bringing the motion to propose the scheme before Cork City Council on Monday night. A decision is expected in two – three weeks time.
The councillor is optimistic about the motion being passed by the Council – with one caveat. "One member of the Council has Dublin roots,  so we may not be getting his vote for this one".