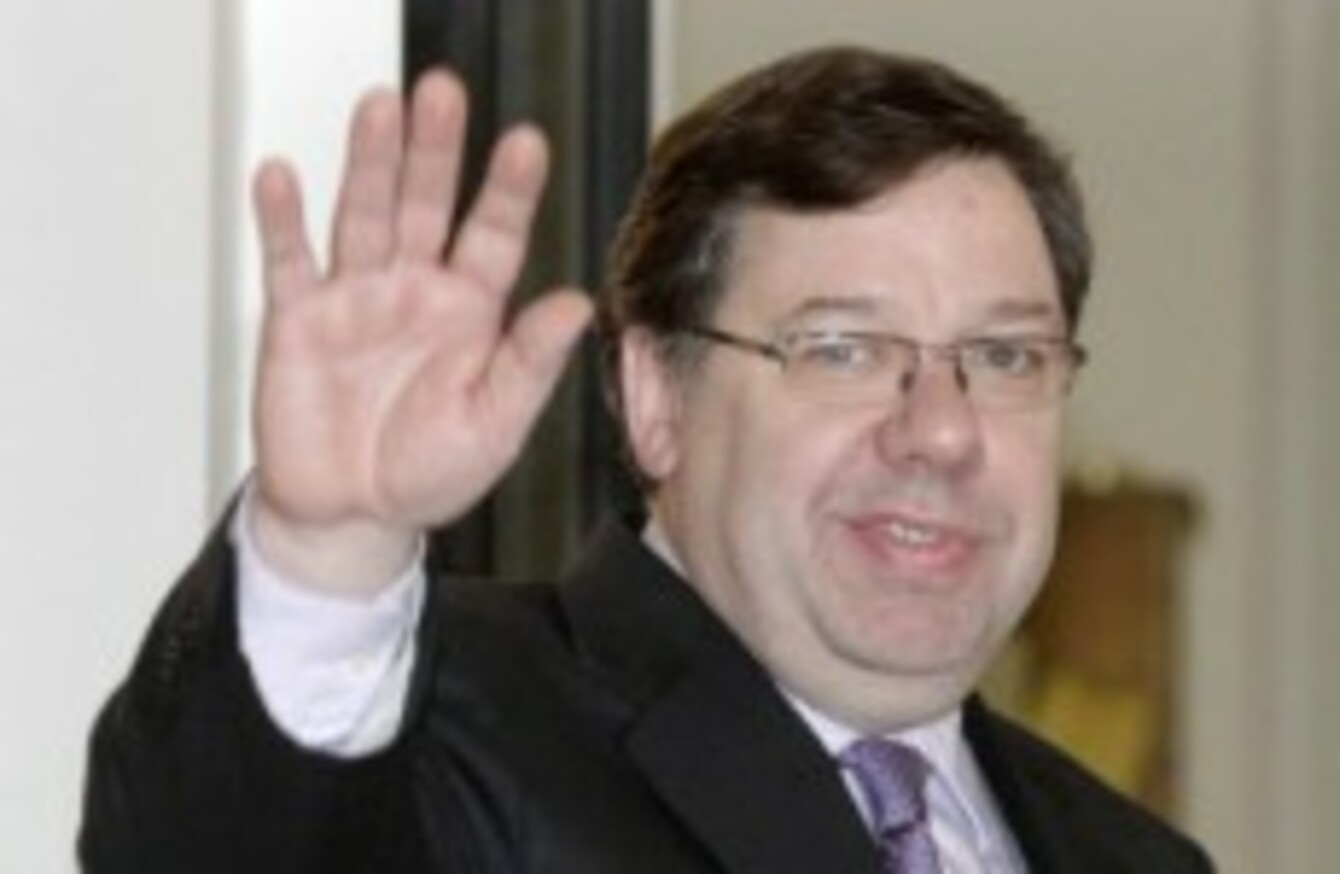 Image: Niall Carson/PA Wire/Press Association Images
Image: Niall Carson/PA Wire/Press Association Images
WITH THE DATE of the much-discussed general election now set, the focus has shifted to whether Brian Cowen will survive as leader of Fianna Fáil until March 11.
Cowen's handling of the cabinet crisis yesterday has left some Fianna Fáil backbenchers furious – increasing the possibility that they might be planning a heave, the TheJournal.ie learned yesterday.
A senior government source said that members of the party were angry that Cowen had kept them in the dark about his "so-called plan. Following the resignation of six Fianna Fáil ministers, Cowen attempted to appoint six new party members to ministerial posts – a move that was blocked by the Green Party. The taoiseach instead reassigned the portfolios in question to existing ministers.
Later in the afternoon, junior minister Conor Lenihan told RTÉ he felt Cowen should resign as taoiseach as his "authority and credibility had been eroded" by the day's events. He said that many of those who had voted in favour of Cowen now regretted doing so.
The Irish Times reports that the atmosphere amongst Fianna Fáil deputies outside the Dáil chamber after Cowen's announcement was one of deep "dismay". However, the newspaper adds that the most prominent figures the this week's attempted heave have been keeping a low-profile – with Brian Lenihan reportedly taking a "vow of silence" on the matter and Micheál Martin making no comment.
Meanwhile the Green Party has said that the government is in "disarray", the Irish Examiner reports.