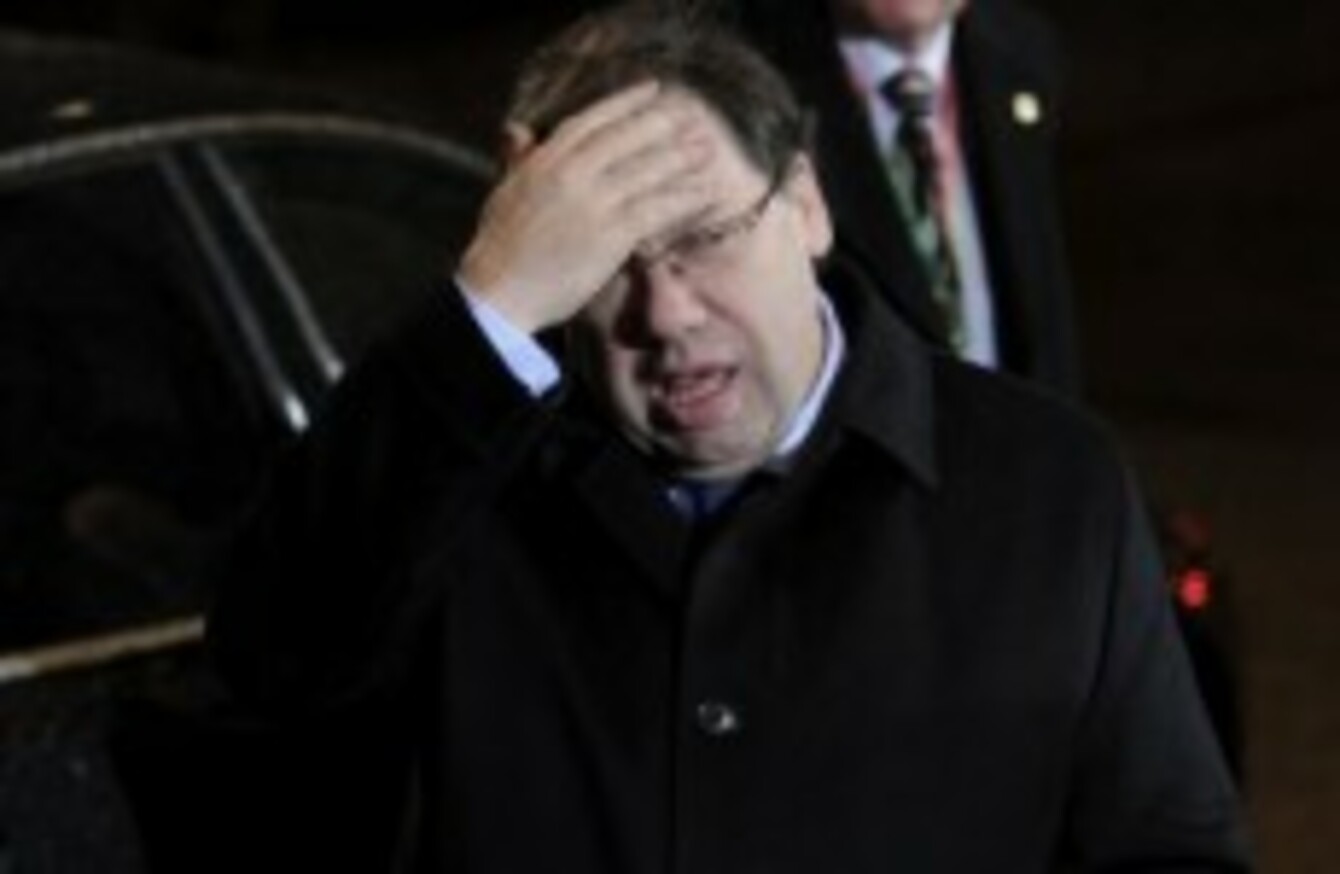 TAOISEACH BRIAN COWEN came under fire again from within his own party this lunchtime.
The Taoiseach and Fianna Fail leader appeared to have a constructive meeting with his Stormont government counterparts in Armagh in a gathering of the North-South Ministerial Council. At a press conference afterwards, he and Deputy First Minister Martin McGuinness said that the two governments must continue to work together on economic issues.
First Minister Peter Robinson pointed out that co-operation was vital as the North was affected by events on all levels in the south and that the opposite was also true. McGuinness said that in the difficult economic situation both parts of the island faced, it was "very, very important" that both governments continued to sit down together on economic issues.
Cowen said that the Irish government as particularly aware that the decisions that the National Assets Management Agency (Nama) takes in Dublin has an effect on assets and banks in the North which come under its remit. He also claimed:
We have stabilised the economy in 2010.
However, even as the press conference was ongoing in Armagh, junior minister Conor Lenihan was speaking on RTE Radio 1′s Liveline, claiming that the Taoiseach was solely responsible for the attempt to create new ministers to take over from those six who have resigned in the past few days. It was not the fault of the Greens party, said Lenihan.
Cowen, meanwhile, was telling the press conference in Armagh that, "Yesterday, the Greens tried to deny me the chance to put my own team in place".
The Taoiseach became the only subject for questions when the floor was opened to journalists. When questioned about yesterday's events and if the ongoing challenge to his leadership made his position untenable, Cowen said: "Yesterday is past" and said that the government was now looking forward to going to the polls and finishing the work they had set out to do in this parliamentary term. He said:
I have the support of my party.