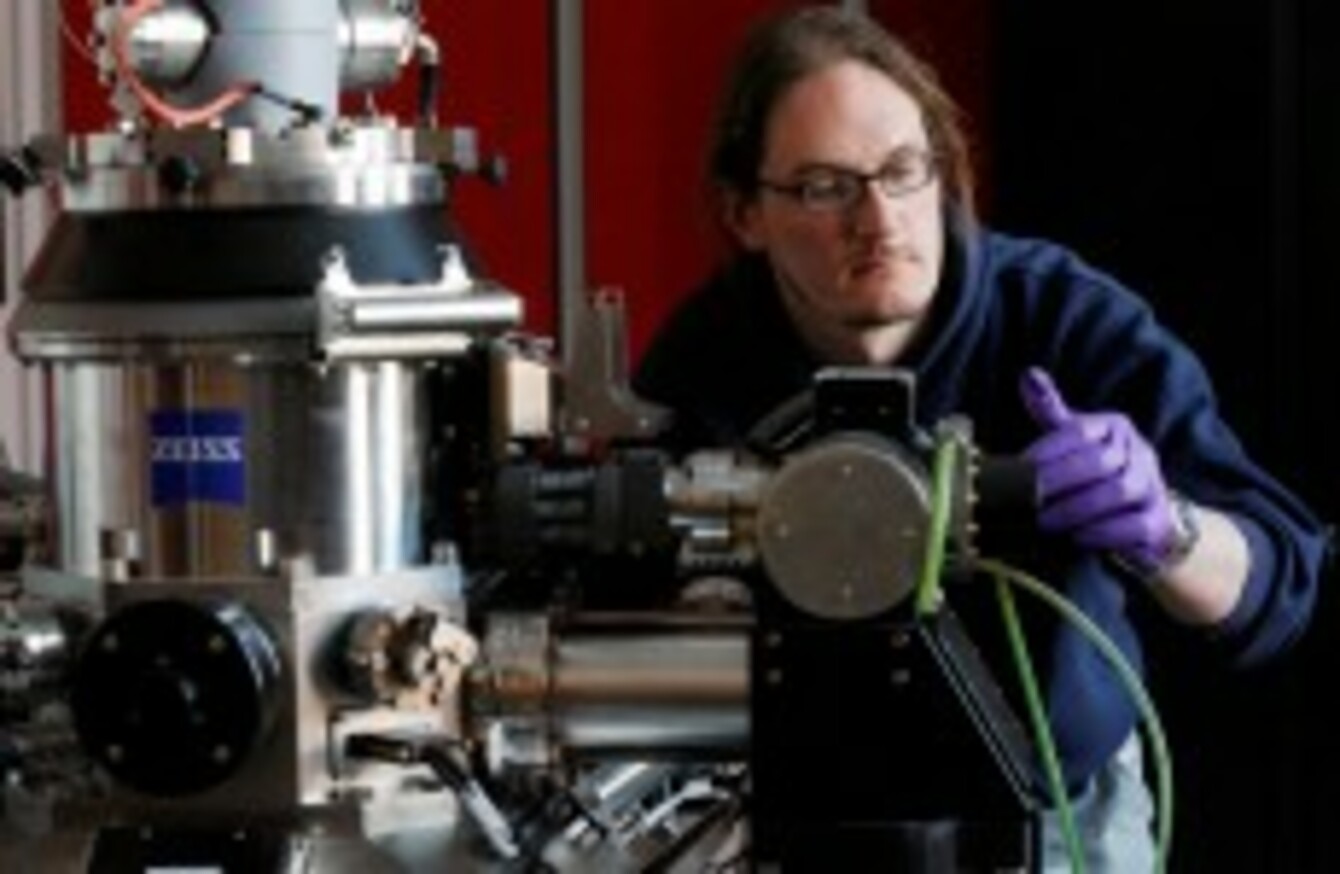 Professor John Coleman
Professor John Coleman
IRISH SCIENTISTS WILL play a key role in a €1 billion flagship project announced by the European Commission today.
Two projects will share in funding from the Future and Emerging Technologies (FET) Flagship initiatives which were announced this morning. One of them, the Graphene Flagship, spans 17 countries with 126 academics as well as industry partners working on a common goal.
The €1 billion commitment makes it the largest ever research project funded in the history of the EU. Ireland will get around 1 per cent of the total funding according to Professor John Coleman of Trinity College Dublin, which translates as €10 million over 10 years.
The flagship projects are ambitious, large-scale, science-driven, research initiatives which aim to achieve a visionary target.
Professor Coleman, who works in CRANN, the nanoscience institute based in TCD, is deputy leader of one work package in the Flagship. CRANN will be hiring three new researchers to work with  Coleman on this project.
Graphene is the strongest, most impermeable and most conductive materials discovered to date. "People realised that graphene was an ideal topic to study because we knew its properties were potentially excellent for a range of industrial applications," said Coleman.
People believe that these properties could lead to new products and give European industry a real competitive advantage.
CRANN is attempting to make graphene and other layered materials in large quantities.
"There have been a number of demonstrations showing that this material can outperform all the materials we have so far," said Deputy Director of CRANN, Professor Stefano Sanvito. "Graphene was discovered in Europe so it is a very important area where Europe has a big advantage".