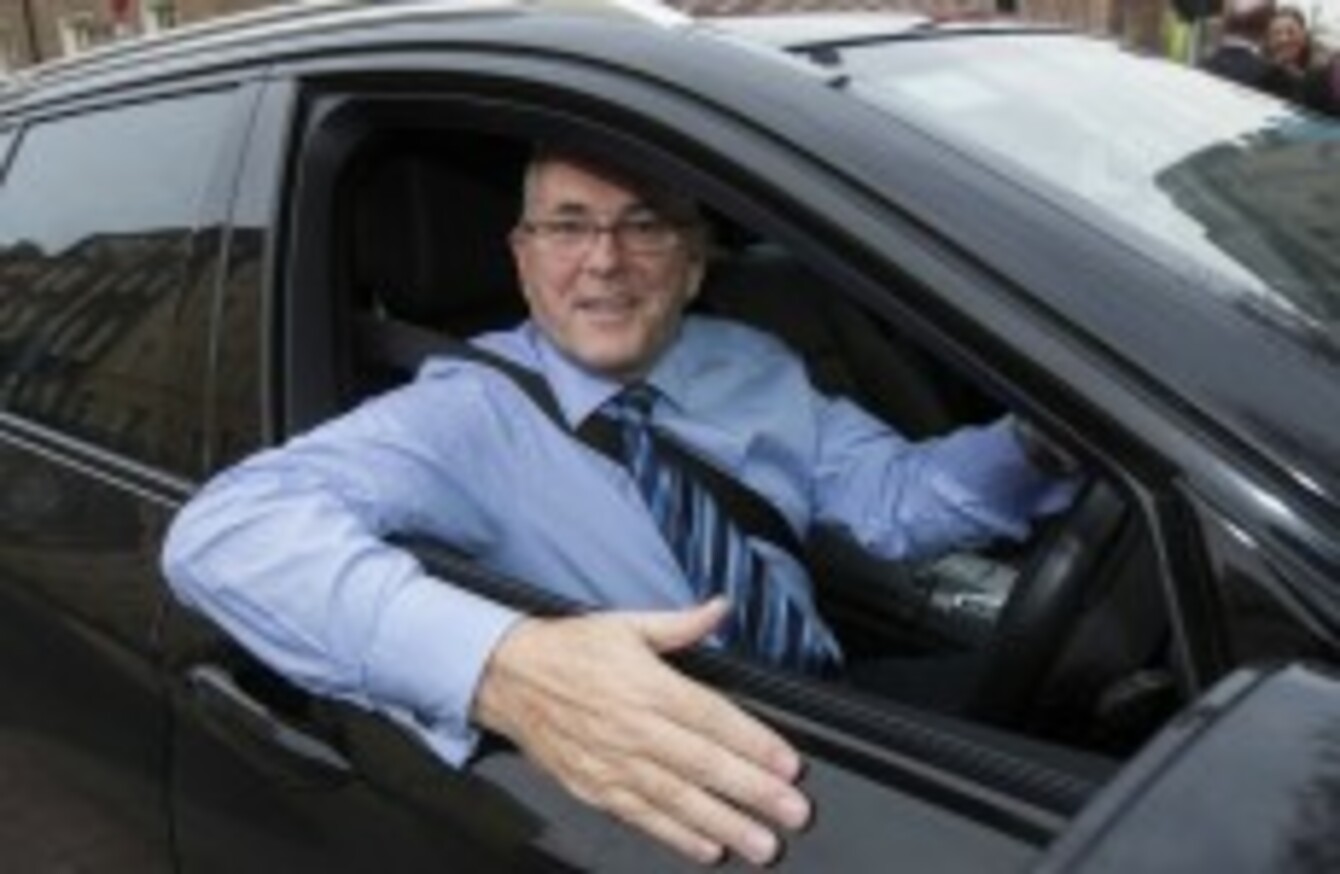 John McGuinness arrives at Leinster House this week ahead of the PAC hearings
Image: Photocall Ireland
John McGuinness arrives at Leinster House this week ahead of the PAC hearings
Image: Photocall Ireland
THE CHAIRMAN OF the Public Accounts Committee has said the recent 'top up' revelations from within charities demonstrate the urgent need for the appointment of a regulator to oversee the sector.
John McGuinness was speaking in the wake of this evening's resignation of the entire Central Remedial Clinic board of governors. They stepped down at the behest of the HSE in the wake of this week's five-hour appearance before the PAC, where they were called upon to explain the clinic's practice of topping up the salaries of high level staff with money from its fundraising arm.
The Fianna Fáil TD said a charity commissioner should be appointed as a matter of urgency.
"I am calling on the government to immediately implement the provisions in the 2009 Charity Act. In fact, I wonder why this was not done long ago, which might have prevented the situation we now find ourselves in," McGuinness said.
The Justice Minister announced during the summer that the new authority would come into operation next year. Alan Shatter said in a speech last July that much of the cost for the new system would be borne by the charities themselves, and that he hoped to "be able to make appointments to the new authority later this year, with a view to it coming into operation in 2014″.

Acting CEO at the CRC Jim Nugent at the PAC this week (Youtube: TheJournal.ie)
The CEO of Fundraising Ireland — the association for professional fundraisers — has also called for the urgent establishment of the new regulation system.
Anne Hanniffy said the ongoing revelations were having a devastating impact on Irish charities, and that there were serious long-term implications for trust and confidence in the sector. The organisation is reporting a 40 per cent drop in donations in the last two weeks as the controversy continues.
McGuinness said that the revelations had demonstrated a "lack of respect for hard earned public money" and "too much caution about dealing firmly with those who squander, misuse or waste it".
He said people should also remember those working at the frontline in the charity sector. "They deserve our sympathy and support, because they are devastated by these revelations and the negative effect that they are having on the funding so badly needed to continue the work they do."
Originally published 10.12pm