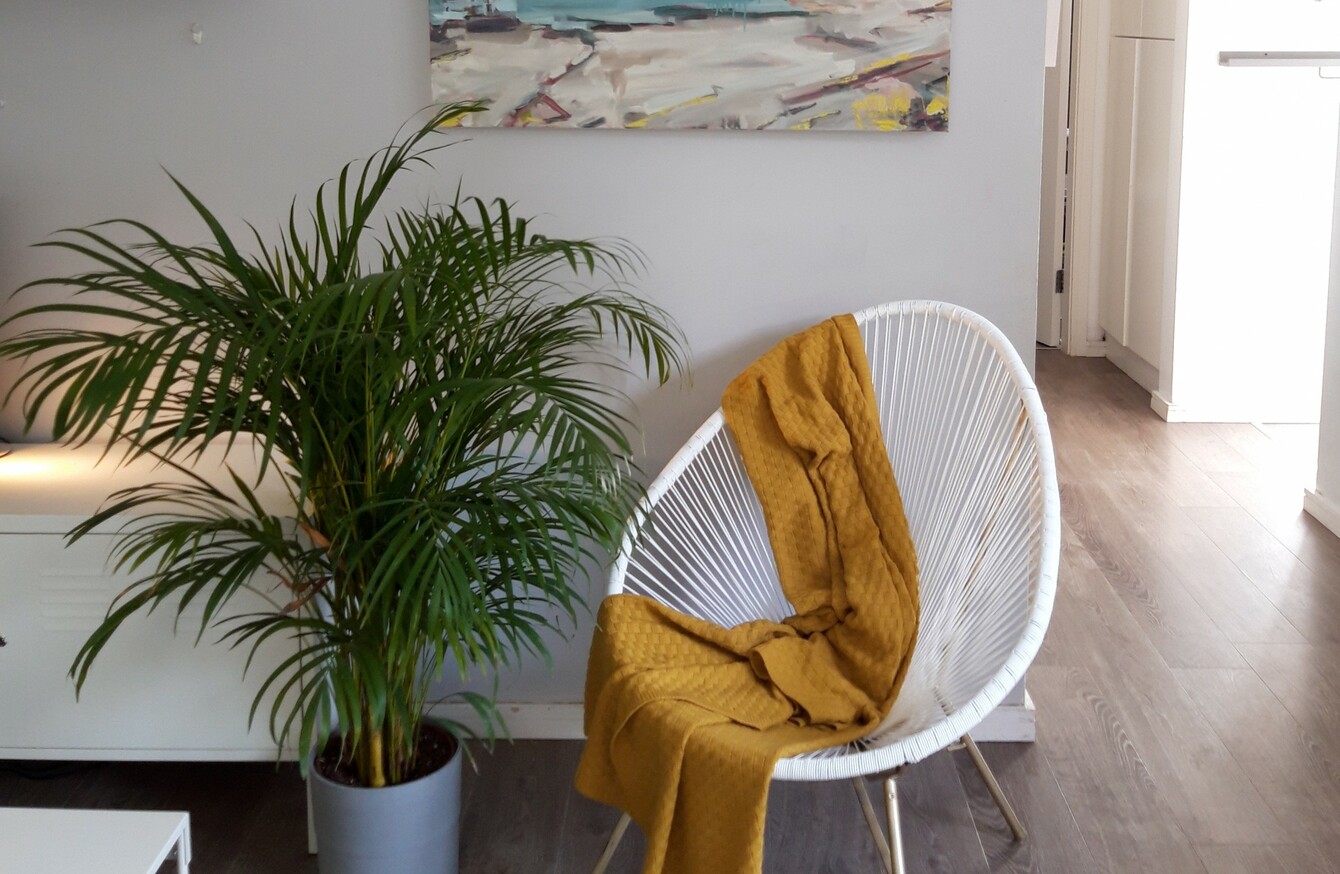 Isobel's home in Dublin.
Image: Isobel Henihan
Isobel's home in Dublin.
Image: Isobel Henihan
About your home 
Where? Monkstown, Co Dublin
What type of house? Detached self-build 
How many bedrooms and bathrooms? Three bedrooms, two bathrooms 
When did you move in? 2013 
About you
Name: Isobel Henihan
Age: 40
Occupation: Artist
Who else lives there? My husband Ben and our three kids, aged four, six and eight.
What made you choose this home over others?
We love the area and were fortunate to get a site here, in what had been a former orchard. Our wonderful architect (my dad) made the most of the space with this light-filled design, which feels as though it's in the countryside, but we're just 20 minutes from Dublin city centre! 
What is your favourite place in your home?
It has to be the heart of our home, where the kitchen flows into the living room. This open-plan freedom works so well in a house with three kids. It's a great space for working, playing and entertaining. Either side opens on to a courtyard garden, so we always feel surrounded by nature.
Is there any part of the home you don't like?
If pressed, I could do with a bigger laundry space, but overall I really love everything about this house. I believe a house needs to evolve with you and your changing needs so that harmony can survive in your home and family, so we change things quite a bit.
We have changed the furniture, layout and look of each room countless times to adapt to stages of our growing family. Resourcefulness, re-purposing and some amazing finds on classified ads have enabled us to not just live with the same piece that suited our needs five years ago.
Every item of furniture has to prove its functionality to stay in the house and I'm constantly evaluating this. My husband woke up one Saturday morning to our fabric couch being lifted out of our house by a couple who had seen the ad I had placed the night before. We were due to start potty training that weekend and I had a hunch leather would be more forgiving. I was right. Thankfully he trusts me on this by now! 
Is there any part of your home that makes it unique?
Our home – especially the open plan part – is a hub of creativity. I'm a painter, Ben is a visual effects artist and animation director, and the three smaller people here are constantly crafting, drawing, Lego-building and baking, so art doesn't just run in the family, it's what the house is about, too!
House full of kids aside, tranquility is a theme in our home, where plants, cool tones and clean lines help set a scene of calm, a backdrop that sets off my artwork before the paint dries and the pieces are brought to The Doorway Gallery in Dublin.
Take us through an average day in your house, room by room.
7.30am: Time to get up. The three kids share a bedroom and are all sleepyheads in the morning, so it takes a bit of time to drag them out of bed and get dressed.
8am: We eat breakfast together around the kitchen table before preparing the lunches and putting them into bags. 
8.20am: We are usually running late at this point! We hop on our bikes and scooters and head to school. 
9am: I get home after my morning sea swim and set up to paint in the light-filled, open plan living space.
12.30-2.30pm: Three separate school pick ups during this time. 
2.30pm: All of the kids are home by now so we head into the kitchen for lunch, homework, playtime, crafts and baking.
4.45pm: The kids get to watch 45 mins of TV.
5.30pm: Dinner time. 
6pm: Their Dad comes home now. 
8pm: Bedtime – the three kids love Enid Blyton's mysteries so I read these to them for 30 minutes before the lights get turned off.
8.30pm: Time for the kids to sleep and for Ben and I to catch up with each other or get back to the easel!
11pm: Our bedtime. 
Is there anything you'd do differently if you were doing it again?
Lusting after a bigger laundry asides, I love our home as it is because it's a fantastic blank canvas. I'm a fan of Scandinavian design, nothing fussy or high maintenance here. Simple, clean lines, cool tones with pops of green vitality from plants and soothing blues from my paintings all combine to draw the outdoors in, allowing for a calm, yet creatively stimulating environment.