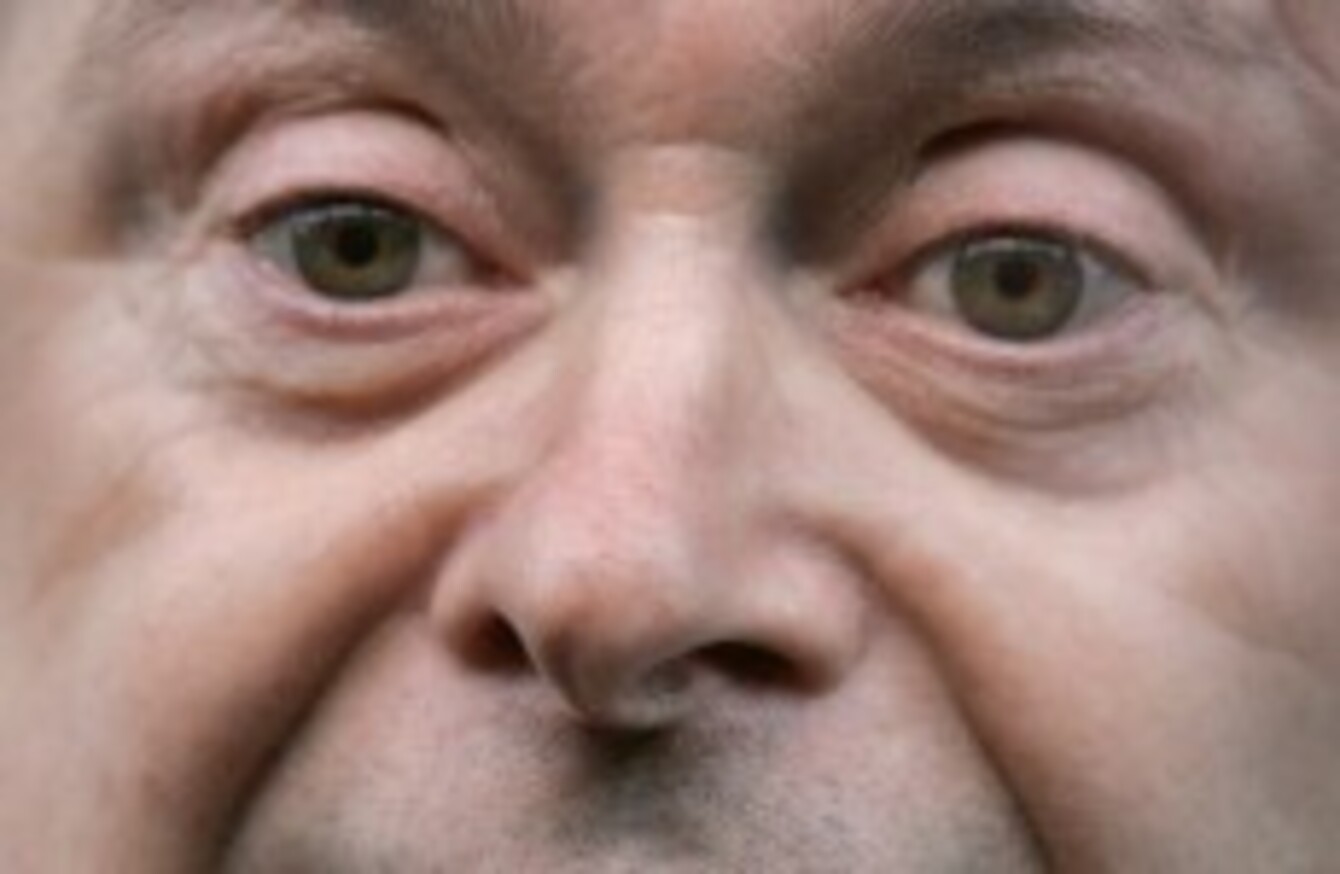 Public Expenditure and Reform Minister Brendan Howlin is targeting €1 billion in additional savings from the public sector.
Image: Mark Stedman/Photocall Ireland
Public Expenditure and Reform Minister Brendan Howlin is targeting €1 billion in additional savings from the public sector.
Image: Mark Stedman/Photocall Ireland
THERE ARE JUST ten days to go until the government's self-imposed deadline to reach a deal with public sector unions on a successor to the Croke Park Agreement.
Over the next few days you are likely to hear government ministers talk about the need to get efficiencies and reduce the cost of running the public service while unions defend their members' interests and say they can't take any more cuts to pay and resources.
Three years ago the government of the day made an agreement with unions that the public sector would "change the way it does business" and in return there would be no reductions in pay rates or compulsory redundancies.
As is often said, this has ensured industrial peace on our streets and none of the kind of scenes we've had in Greece where public sector workers have gone on strike leading to services grinding to a halt and violence as protesters clashed with police.
In the first two years of its existence the Croke Park Agreement saved €810 million in year one and €678 million in year two - a total of €1.5 billion.
Croke Park II
Now as the four-year deal starts to reach its conclusion the current government, which did not negotiate this deal but has broadly supported it, is seeking to negotiate a successor, targeting a total of €1 billion in additional savings over the next three years.
This figure breaks down like this:
In health it wants to save €420 million which includes job cuts
In education it wants to save €350 million including scaling back the €127 million spent on supervision and substitution payments
It wants €60 million of savings from the gardaí
In local government it is looking at saving €90 million primarily from the reform of local government
And in the civil service it is targeting €120 million in savings.
Source: Government figures/The Week in Politics.
These figures amount to just over €1 billion and include €300 million in savings this year.
Although direct, core pay cuts are not on the table the issue of premium payments for Saturday and Sunday working, overtime and longer working hours are just some of the areas being targeted by government along with pay cuts for the high-paid and some incremental pay increases.
Cuts in these areas will more than likely mean that public sector workers will take home less pay then they would under current arrangements and unions' argument is that their members have had enough financial pain already.
The government is seeking to introduce a longer working week in the public service and standardise the working day so as that there is no overtime payments for staff who work between 6pm and 8pm.
For gardaí, we learned from a leaked document earlier this month that a standard working day would be 8am to 8pm and allowances for working Saturday would be cut, so as it would be a normal working day like Monday to Friday.
The premium payment for Sunday working would be reduced from double time to time-and-a-half.
The government is also said to be targeting pay cuts for staff earning more than €100,000 while those on over €65,000 would be asked to 'take a step back' on the increment scale.
What's driving all this?
Last month a leaked document from the European Commission outlined the Troika – that's the EU, the IMF and the ECB – view that "all options should be kept on the table".
The Troika believes there should be "additional productivity reforms" which specifically include "the number of hours worked" but more than that it says that "reductions in allowances and salary scales for some categories of workers should be considered".
This is why the government is going after those at the higher-end of the pay scale with a reluctance to go after so-called core pay for low and middle income workers.
But ultimately changes to working hours and premium payments will hit many if not all workers particularly those working in emergency services which is why nurses, firefighters, gardaí and prison officers are particularly aggrieved by the latest developments in the talks.
Under the banner of the 24/7 Frontline Alliance – representing around 70,000 workers – they are gathering in Tallaght tonight to rally against further cuts to their pay.
#Open journalism No news is bad news Support The Journal

Your contributions will help us continue to deliver the stories that are important to you

Support us now
The alliance's argument is that these proposed cuts disproportionately impact frontline emergency workers who are after all the most likely to be working odd hours and at weekends.
Underlining their unhappiness with the government's stated position, gardaí having already withdrawn from the negotiations.
What unions want
But it's not only emergency services workers who are aggrieved. We know that the Teachers' Union of Ireland was last week signalling it could pull out of the talks as the government targets supervision and substitution payments, increments and allowances.
Allowances are a touchy subject as we know. The unions' argument is that they are part of core pay which does hold some weight but others take a more sceptical view of, for example, the 'dealing with post' allowance that workers at the Chester Beatty Library in Dublin are entitled to.
Aside from the obvious grievances of individual unions for their members working in particular sectors, as a whole the public sector unions want management to deal with an emerging two-tier pay arrangement.
This is the disparity between the pay to new recruits in the public sector and those locked-in to more lucrative pay arrangements that date back to the boom years or at least the years when there wasn't a gaping deficit of €15 billion in the public finances.
Public sector unions also want an increase in the amount of income that is exempt from pension levy. Currently the first €15,000 that a worker earns is exempt but unions want this increased.
The government says it wants to achieve the savings it is targeting in a fair and equitable way.
Unions argue there is nothing fair and equitable about targeting their pay, resources and pensions when many are already suffering as a result of the general economic downturn, the high rate of unemployment which could affect family members and the growing mortgage arrears crisis.
All of which means that agreement is far from certain and the government's nuclear option of legislating for automatic, across the board pay cuts for public sector workers cannot be ruled out.