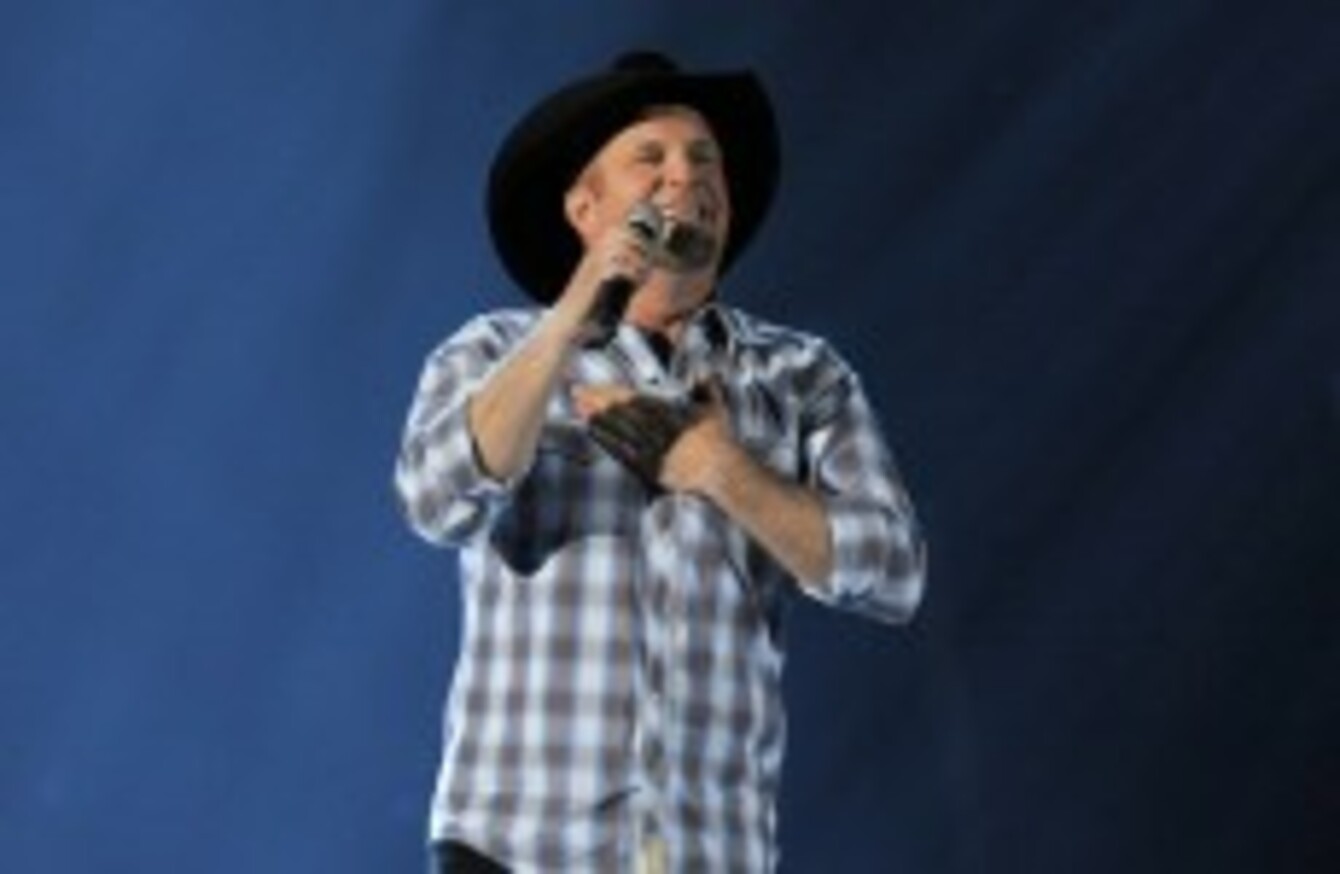 Image: AP/Press Association Images
Image: AP/Press Association Images
Updated at 13.35pm
THE GAA HAS said it will accept the terms of a deal proposed by mediator Kieran Mulvey aimed at resolving the impasse over concerts at Croke Park — however, some residents have expressed their disappointment with the proposals.
By the time US country superstar Garth Brooks finishes his series of comeback gigs next month, the venue will have played host to eight gigs — following three earlier this year by boy-band One Direction.
Kieran Mulvey, the Labour Relations Commission chief,  was tasked with finding a solution after locals complained their quality of life was being hampered as a result of the concerts.
Residents said the GAA had dishonoured a 2009 agreement not to have more than three events at the stadium in any given year.
The report
Mulvey's proposals say that in "no circumstances" should 4 or 5 concerts in a row be organised at the venue again, and recommends a Garth Brooks 'legacy' fund of €500,000 be set up for the local community.
The money should be administered jointly by Dublin City Council and the Croke Park Community Fund, the report says, and the scheme should be chaired by current Lord Mayor and North Inner City councillor Christy Burke.
Regarding the number of concerts to be held over the next two years, the report says there appears to be a stalemate on the issue: residents want no concerts to take place in 2015 and 2016, while Croke Park says it will adhere to its earlier promise to have no more than three.
"I would encourage both Croke Park Management and event promoters, who may have existing contractual options, to agree to reduce the number of concerts over
these two years," Mulvey says in his report.
The report also looks at the years beyond 2016, and, based on submissions from the relevant stakeholders, makes the following recommendation:
There should be a maximum of 9 concerts with an average of three per annum. There may, within this total, be a maximum of 4 concerts in any one year but in this situation there cannot be more than three nights in succession and the overall total of 9 cannot be excluded.
GAA 
Speaking on RTÉ's Morning Ireland today, GAA Director General Pauric Duffy said he accepted the recommendations of Mulvey's report, adding:
I would accept that we haven't behaved positively towards the residents in the past in certain respects.
He said he apologised for certain actions of the association, but insisted it had contributed positively to the area in other ways.
"I accept that this year five concerts is too many this year," Duffy said.
If we were starting again, we would not host five concerts.
He said the GAA would commit to three concerts a year for the next two years, adding that an exception may be required if the Government requested a special event to mark the 2016 celebrations.
On the question of the €500,000, he said: "Absolutely we'll share that money there's no question about that."
Residents 
One local representative, Labour's Aodhán Ó Ríordáin, said the report was a first step in rebuilding the relationship between residents and the GAA.
"The recommendation that Croke Park should never repeat the Garth Brooks five-concert arrangement is also to be welcomed and will be of some comfort to local residents," the TD said in a statment.
However, some locals aren't happy with the new proposals. One resident, Peter Branagan, said he was "disgusted to be honest".
Branagan, a member of a local residents' association, who met with Mulvey as part of the mediation process, said the report offered nothing new.
"It's the greatest load of codswallop," he said, adding that it did nothing to alter the current status quo on the issue.
A number of other residents from the area whose names appear in the minutes of public meetings on the issue also contacted TheJournal.ie to express their dissatisfaction with the mooted deal.
Other locals appear to be more optimistic: Nial Ring, a local councillor who has been active on the issue, said there appeared to be a cautious welcome in the area.
"There seems to be credit for Mulvey, that he's come up with proposals that if they were accepted by both sides would present a lasting agreement," Ring said.
He said Duffy's "contrite" performance on radio this morning had received a positive reception — adding that he had just come from an event nearby the stadium where he had had conversations with "30 or 40″ people.
Another public meeting, planned earlier this week, is set to take place at the local community centre on Distillery Road next Tuesday night.
First posted at 8.50am