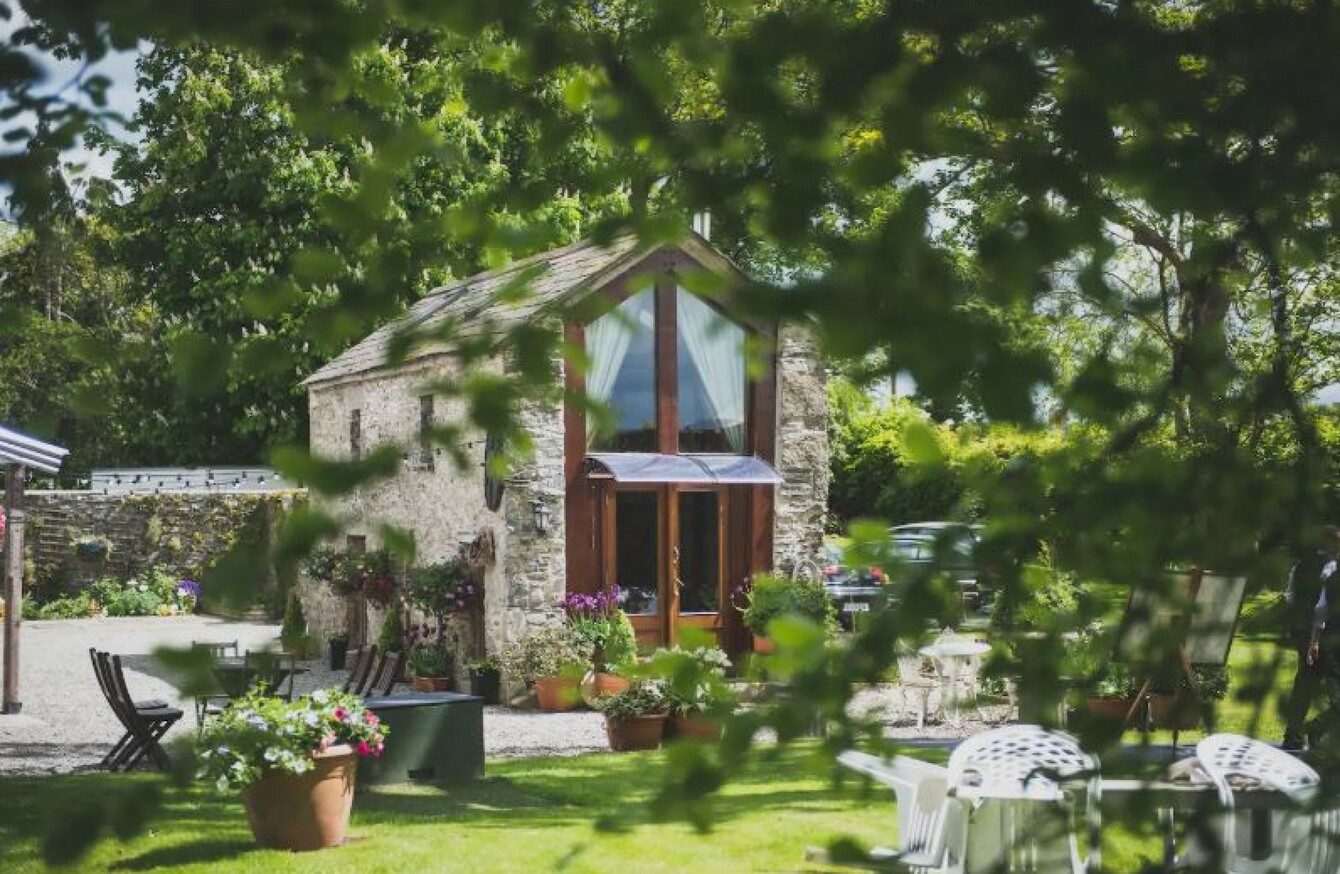 Image: Crow's Hermitage
Image: Crow's Hermitage
THE CROWS' HERMITAGE in Ardcath, in County Meath, is exactly how you'd hope a holiday cottage might feel: quaint, cosy, and surprisingly spacious inside despite its diminutive size.
Anyways, what it lacks in square footage, Crows' Hermitage makes up for charm, history and a dose of romance.
Owner Colm Matthews explained that the restored old stone barn was built in the 17th century and was originally used "to house a few cows at one end. The other end was a henhouse with laying boxes built into the thick stone walls." Those stone laying boxes remain today, used to house firewood and books rather than chickens.
When Matthews bought the property forty years ago, it was in such a state of disrepair that he only used it for storing firewood. But in the interest of preserving local heritage, Matthews decided to restore the old stone barn, transforming the building from one with an old earthen floor to a cosy spot worthy of a wedding proposal.
Matthews reports that the renovation was extensive, and intentionally used old materials and architectural salvage in order to complement the age of the building. He designed the renovation, a builder friend carried out the work, and an architect oversaw the quality and ensured that it met local building laws and fire regulations.
The renovation of the barn was completed in 2008 and the cottage has seen quite a few visitors since then, with guests from 11 different countries staying last year alone. And it seems to be a popular spot for guests with a hint of romance:
This is a really romantic location — so much so that we have had more than ten honeymooning couples stay here and even two proposals (successful ones!)
Just a 50-minute drive from Dublin, the Crows' Hermitage makes for a perfect weekend getaway. A car is recommended, to get yourself out and about exploring the Hill of Tara, Newgrange, or those other sites you haven't thought about since secondary school, but you'll only be a three-minute walk to the local pub, where you can partake of the traditional Irish music scene every Thursday night.
You needn't even bring your own instrument, as one might be foisted upon you whether you've prepared your party piece or not!