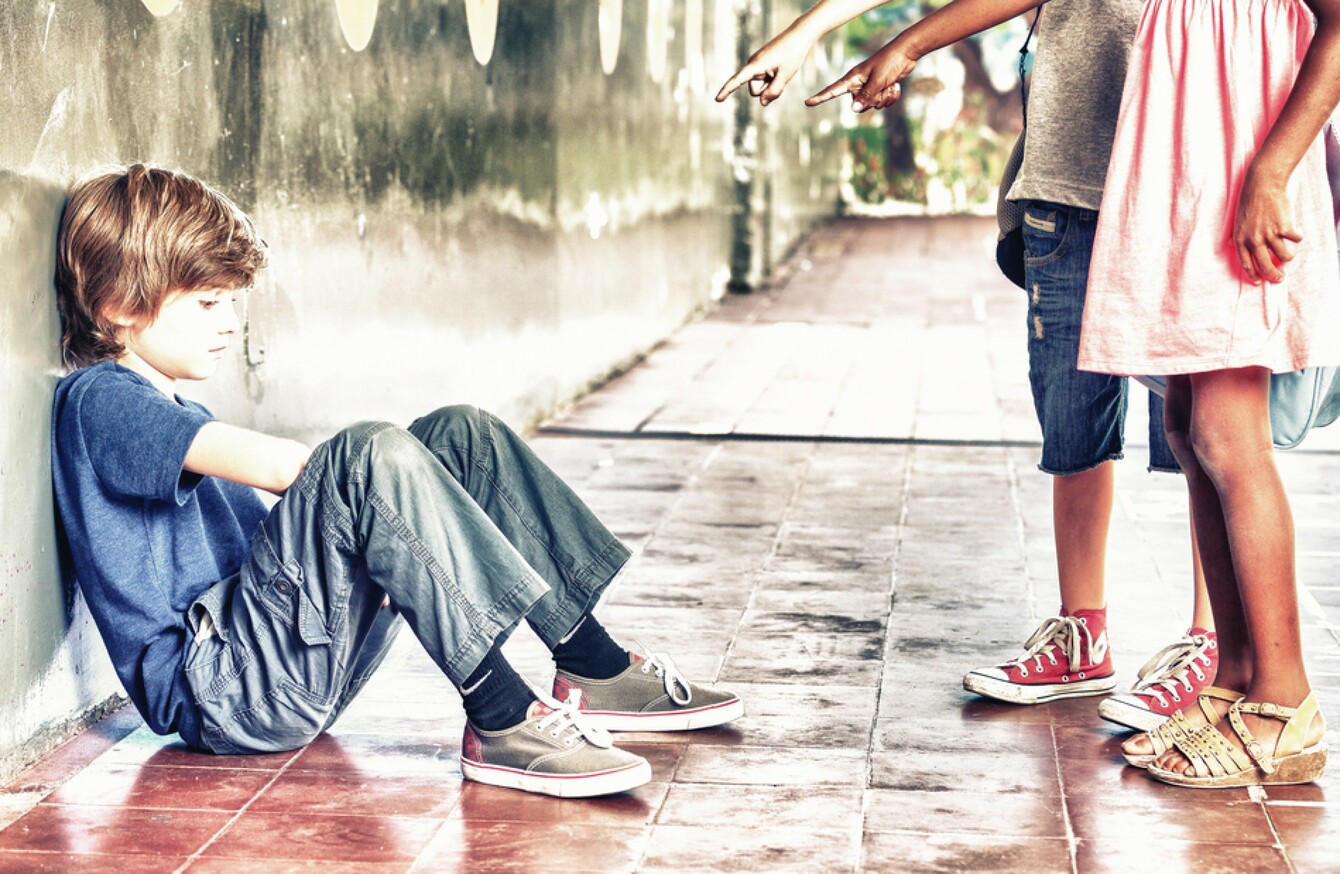 Image: Shutterstock/GagliardiImages
Image: Shutterstock/GagliardiImages
WHILE THE GROWTH in social media has turned the focus of media and public attention to cyberbullying.
However a study in the UK, the largest of its kind, published today in The Lancet Child and Adolescent Health journal finds that face-to-face bullying is still a major problem for kids.
The study estimates that less than 1% of 15 year olds in England report only being bullied online regularly, while more than one in four (27%) experience only face-to-face bullying methods.
With nine out of 10 of the teenagers who are bullied online also facing regular traditional bullying, the researchers suggest that cyberbullying is an additional tactic in the bullies' arsenal, and that both forms must be tackled together to prevent bullying and improve teenagers' resilience.
"Despite common perceptions and the growth of the online world for teenagers, our study finds that cyberbullying, on its own, is relatively rare, with face-to-face bullying remaining most common among teenagers," says lead author Dr Andrew Przybylski, University of Oxford, UK.
Cyberbullying is best understood as a new avenue to victimise those already being bullied in traditional ways, rather than a way to pick on new victims.
The study used confidential questionnaires to assess bullying and mental well-being over a two-month period in more than 110,000 15 year olds across England – representing a total of one in five 15 year olds in England.
Focussing on frequent bullying, the researchers found that one in four teenagers (27%, 29,302 teenagers) reported facing traditional bullying only, less than 1% (406 teenagers) reported cyberbullying only, and 3% (3655 teenagers) were regularly bullied in both ways.
The authors note that their study does not include estimates on whether cyberbullying is becoming increasingly common. The study used self-reported data on bullying and mental well-being but did not include formal diagnoses of mental health problems, and did not include other forms of abuse or neglect. It controlled for gender, socioeconomic status and ethnicity due to their association with higher levels of bullying.
Writing in a linked comment, Professor Dieter Wolke, University of Warwick, UK, says:
Until not that long ago, being bullied by others was often considered as a normal rite of passage… Any intervention to reduce bullying and the adverse mental health effects caused by victimisation must include efforts to reduce traditional bullying.
"This could be by new innovative interventions in schools including online resources and learning or considering approaches involving primary health-care professionals. Furthermore, any study or review of the effects of cybervictimisation must take into account the effects of traditional bullying."