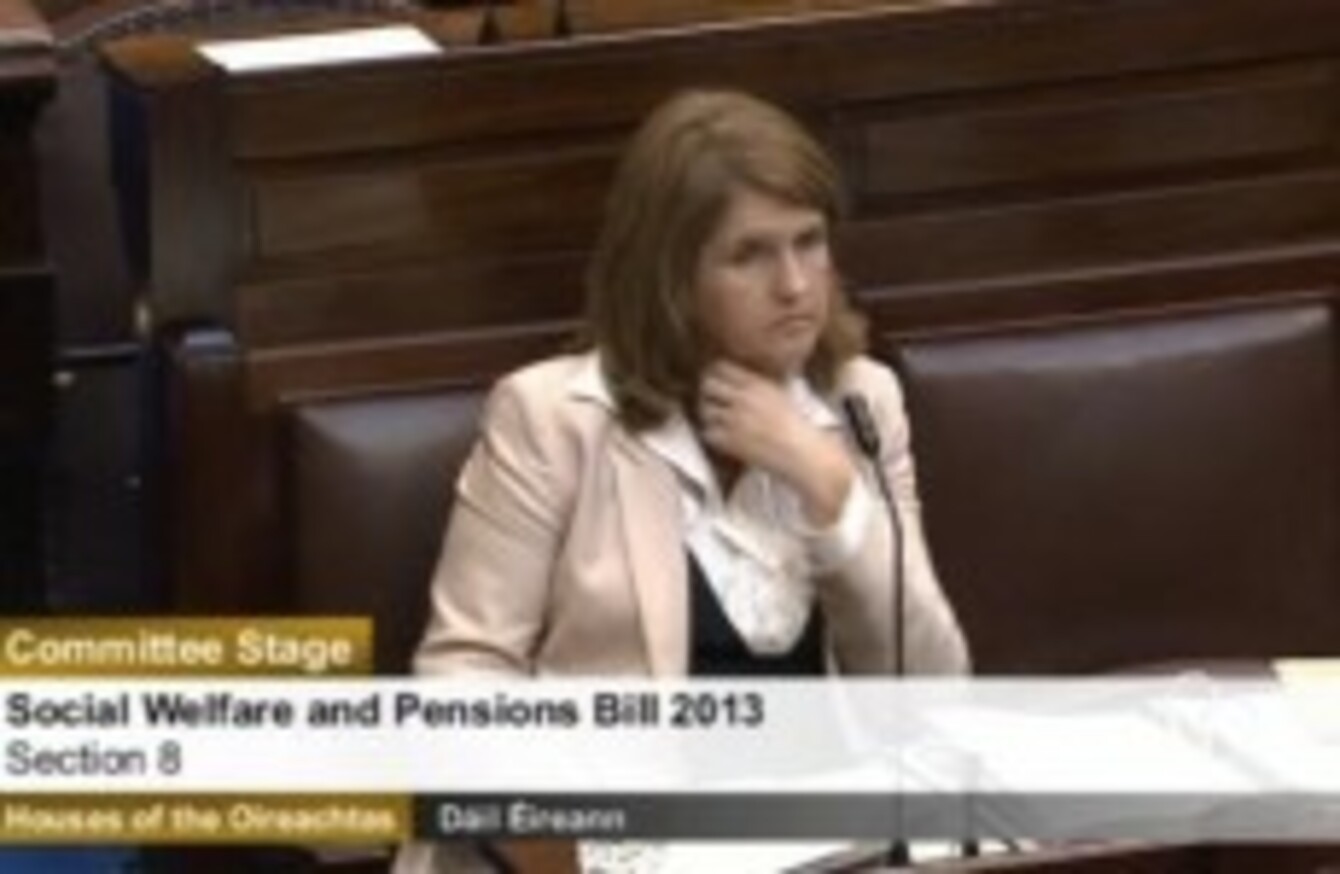 Joan Burton listens to arguments against cutting the bereavement grant
Image: Screengrab
Joan Burton listens to arguments against cutting the bereavement grant
Image: Screengrab
THE DÁIL HAS voted to abolish the Bereavement Grant as debate on the committee stage of the Social Welfare and Pensions Bill continues today.
The vote passed by 77 votes to 43 after a brief debate in which opposition TDs strongly criticised the cut to the €850 grant paid to the bereaved.
The abolition of the grant, announced in last week's Budget, will save €17 million next year, according to the Department of Social Protection.
Former Labour TD Patrick Nulty said that working class people are entitled to "bury their dead with dignity and compassion" and described the measure as "a mean, ruthless, vicious targeting of people at their most vulnerable time."
Independent TD Maureen O'Sullivan described the cut as "one of the sneaky ones" saying that funerals are very expensive. Sinn Féin's Aengus Ó Snodaigh said that a funeral costs on average €4,000 and even more in Dublin.
There have been large numbers of empty seats on the opposition and government benches during debate today.
Richard Boyd Barrett said the cut is "obnoxious" and called on Minister Joan Burton to withdraw it.
Fianna Fáil TD Willie O'Dea said he could give "50 proposals off the top of my head" that would be an alternative to the cut.
Burton said that a social welfare payment of six weeks is paid to a bereaved spouse and also said there is a widowers' pension available to the bereaved, describing these as "significant, large supports".
"These actual payments are far more significant than the €850 payment," she said.
Earlier, TDs voted by 78 votes to 41, to cut maternity benefit from a maximum of €262 per week to a standard rate of €230 per week.
Debate is expected to continue until 4pm.