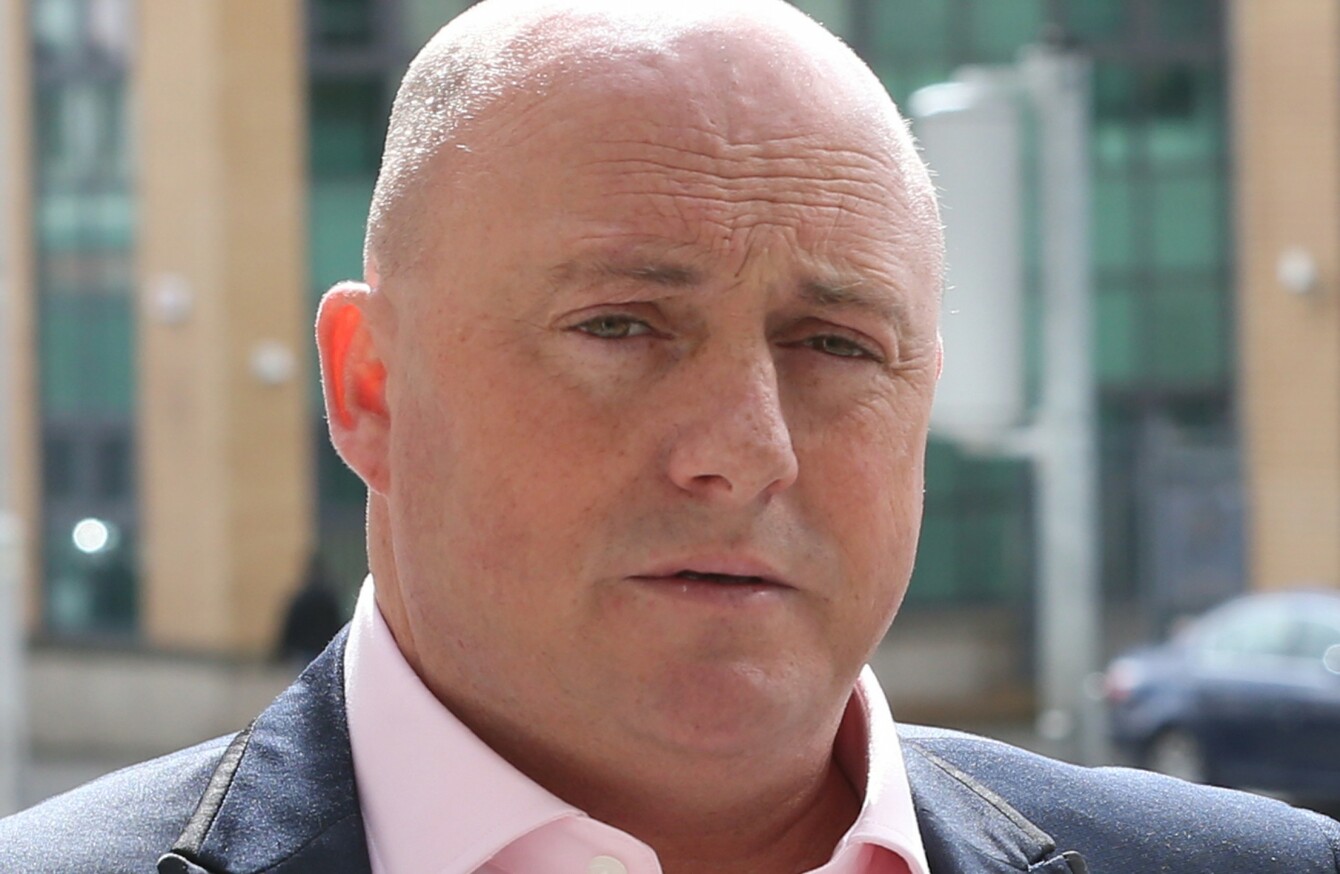 File photo of Dave Mahon.
Image: RollingNews.ie
File photo of Dave Mahon.
Image: RollingNews.ie
A DUBLIN MAN is set to bring an appeal against the severity of his seven year sentence for killing his partner's son.
In May, David Mahon (45) was found guilty of killing Dean Fitzpatrick (23), on May 26, 2013.
Dean was the older brother of missing teenager Amy, who disappeared in Spain on New Year's Day 2008.
Dean Fitzpatrick received a stab wound to the abdomen outside the apartment his mother, Audrey Fitzpatrick, shared with David Mahon at Burnell Square, Northern Cross, on the Malahide Road in Dublin.
The two-week trial heard that Mahon had been in a relationship with Audrey Fitzpatrick for 12 years by the time her son died.
The State had argued that Mahon was drunk, angry and agitated when he thrust a knife into his stepson with deadly intent. Mahon claimed his death was an accident or possible suicide and that Mr Fitzpatrick had 'walked into the knife' while they had been arguing.
Mahon was found not guilty of murder but guilty of manslaughter by a jury at the Central Criminal Court. He had pleaded not guilty.
Ms Justice Margaret Heneghan sentenced him to seven years imprisonment on 13 June, 2016.
Mahon, who was represented by Tony Collier Solicitors and two counsel at trial, was granted legal aid in the Court of Appeal today to bring an appeal against the severity of his sentence.
During case management procedures in the Court of Appeal, Mr Justice George Birmingham ruled on Mahon's legal aid application, which was uncontested. Mahon, who was not in court for the procedural matter, had been on legal aid at trial.
Mahon and Audrey Fitzpatrick had moved to Spain's Costa del Sol with her children, Dean and Amy, in 2004.
Mr Mahon worked as an estate agent. He told gardaí that they were millionaires, with eight or nine houses and bars, but that they had spent it all looking for Amy.
The teenager went missing without trace on New Year's night 2008 as she walked home from a friend's house along an unlit dirt track. Despite extensive searches, she has never been found.
Dean Fitzpatrick was 17 when his sister vanished. He moved home to Dublin soon after turning 18 and lived with his father, Christopher Fitzpatrick. He met his partner, Sarah O'Rourke, in 2010. They had a son together and lived in Lusk in the north of the county.
Comments have been disabled as the case is before the courts