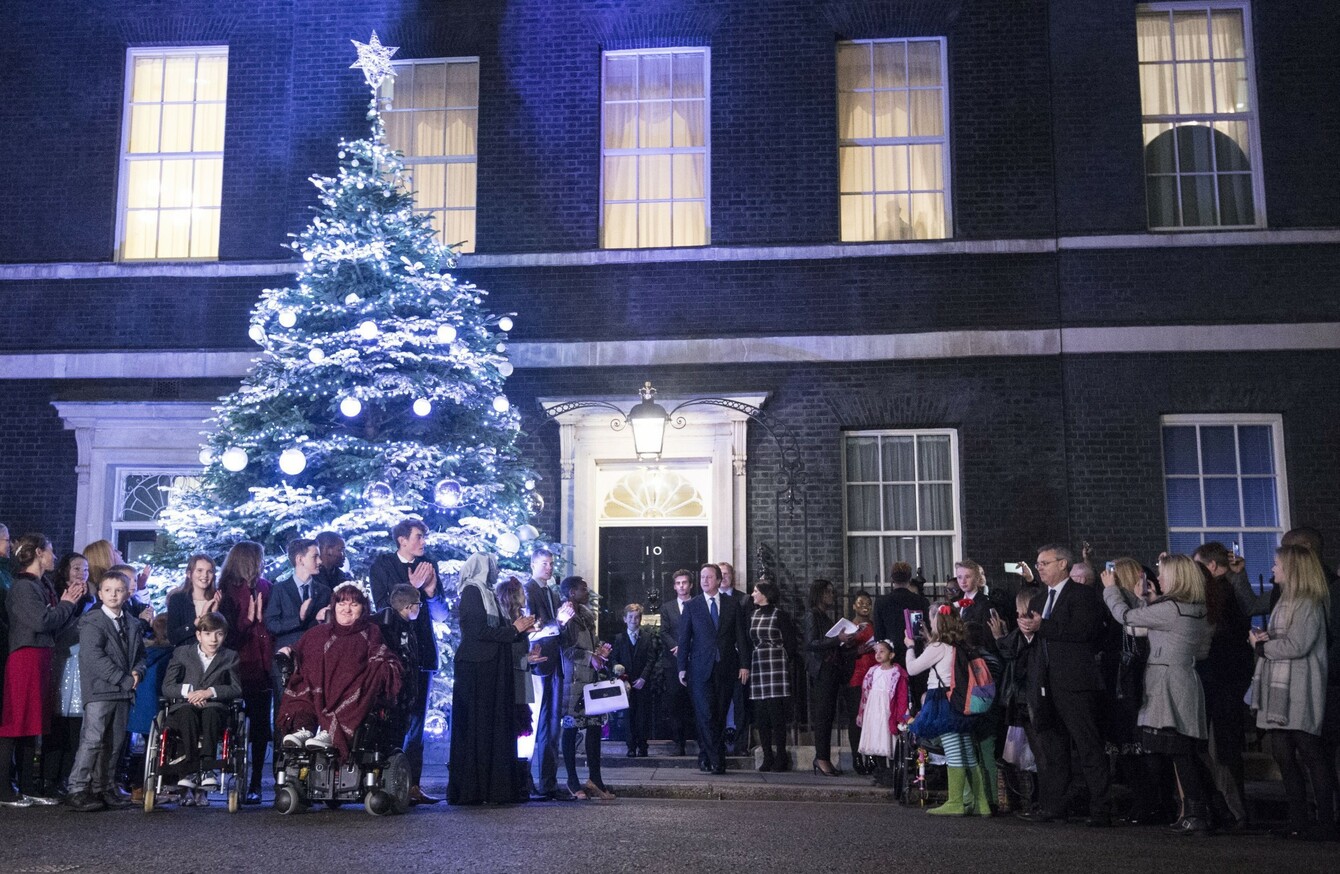 Image: Lauren Hurley/PA
Image: Lauren Hurley/PA
THIS YEAR'S CHRISTMAS address from British Prime Minister David Cameron will have a big focus on religion as he urged citizens to reflect on the nation's Christian values.
Cameron's message will discuss wars that have forced people to flee their homeleand and how Britain's Christianity will shape how it responds to the challenges of 2016.
"As a Christian country, we must remember what his [Jesus'] birth represents: peace, mercy, goodwill and, above all, hope.
I believe that we should also reflect on the fact that it is because of these important religious roots and Christian values that Britain has been such a successful home to people of all faiths and none.
After last year's Christmas message, which also referred to Britain as a Christian country, the prime minister was accused of alientation and division. Just two in five people in Britain now identify as Christian.
And this year's message hasn't been going down too well either:
The Independent reports the National Secular Society criticised his remarks. Stephen Evans, who is the group's campaign manager said people look to political leaders for leadership, not theology.
"David Cameron needs to appreciate that he isn't a leader of Christians, he's the prime minister of a diverse, multi-faith, and increasingly non-religious nation."