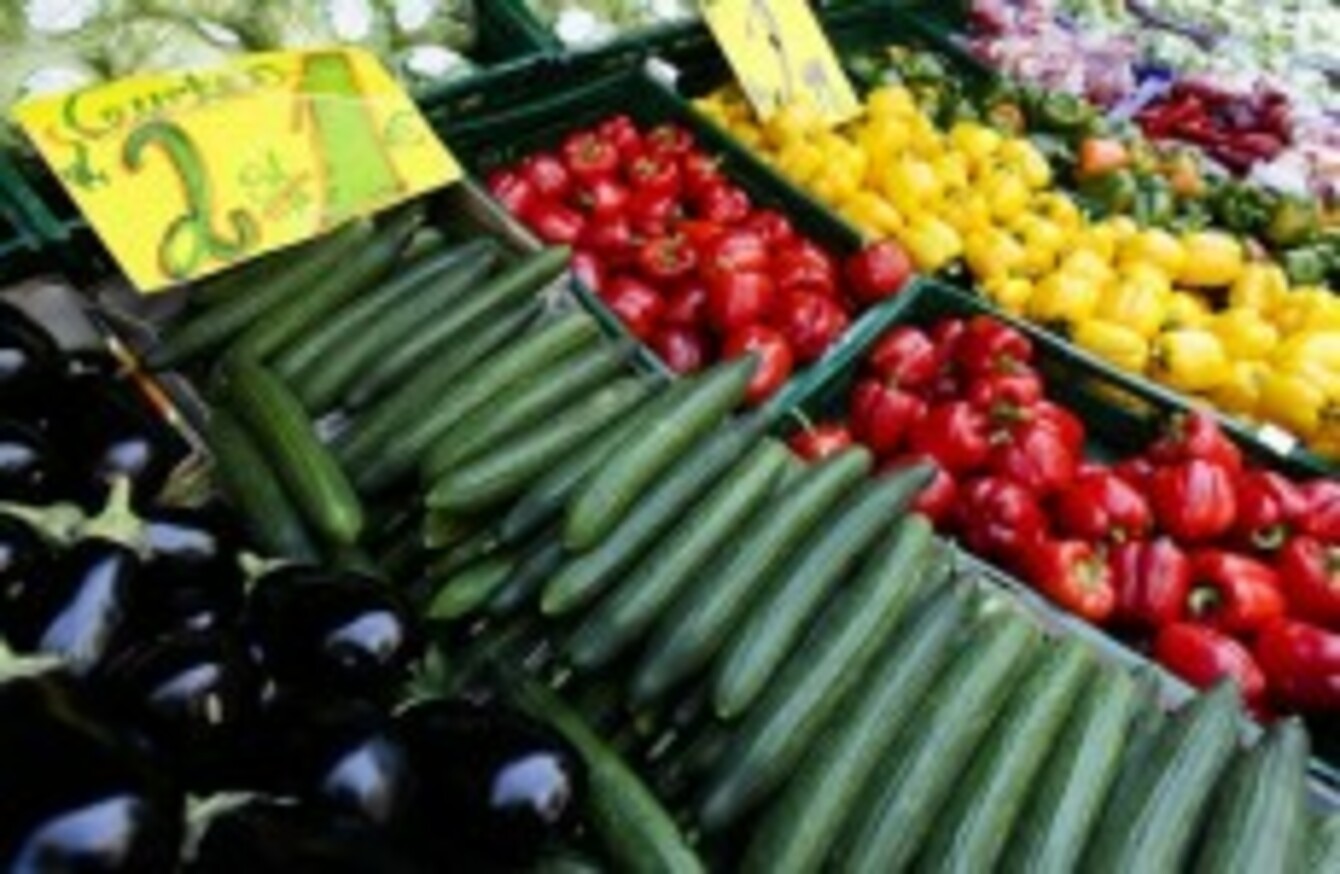 Cucumbers are thought to be the source of the contamination.
Image: AP Photo/Markus Schreiber
Cucumbers are thought to be the source of the contamination.
Image: AP Photo/Markus Schreiber
THE DEATH TOLL from E.coli poisoning is continuing to rise in Europe, with 14 people now dead in Germany and hundreds of other suffering symptoms of illness.
"We hope that the number of cases will go down but we fear that it will worsen," Oliver Grieve, spokesman for the University Medical Center Schleswig-Holstein in north Germany, told Reuters.
There have been a total of 329 confirmed cases of infection in Germany, while authorities in Sweden believe 36 people are suffering from E.coli infections – all of whom had been linked to travel to northern Germany. The BBC reports that cases have been reported in Switzerland, Denmark, the Netherlands and the UK.
There have been no reported cases in Ireland.
The source of the contamination has been linked to a batch of cucumbers thought to have originated from two farms in Spain, according to the European Commission's Rapid Alert System for Food and Feed. However, the Spanish authorities are awaiting the results of tests and have stressed there is no proof that the outbreak originated in the country, Reuters reports.
Spain is now considering taking action over its produce being blamed for the outbreak. Diego Lopez Garrido, Secretary of State for the European Union, said: "There is no proof of this and so we will demand explanations from who has attributed this matter to Spain".
Meanwhile, the German authorities have warned people not to eat raw cucumbers, tomatoes and lettuce.
The E.coli bacterium can cause haemolytic uraemic syndrome (HUS) in humans, an infection which can attack the nervous system, leading to kidney failure and death.
Vegetable sources of E.coli poisoning are often raw tomatoes, cucumbers and lettuce. Symptoms include diarrhoea containing blood, abdominal cramps, fever and vomiting.