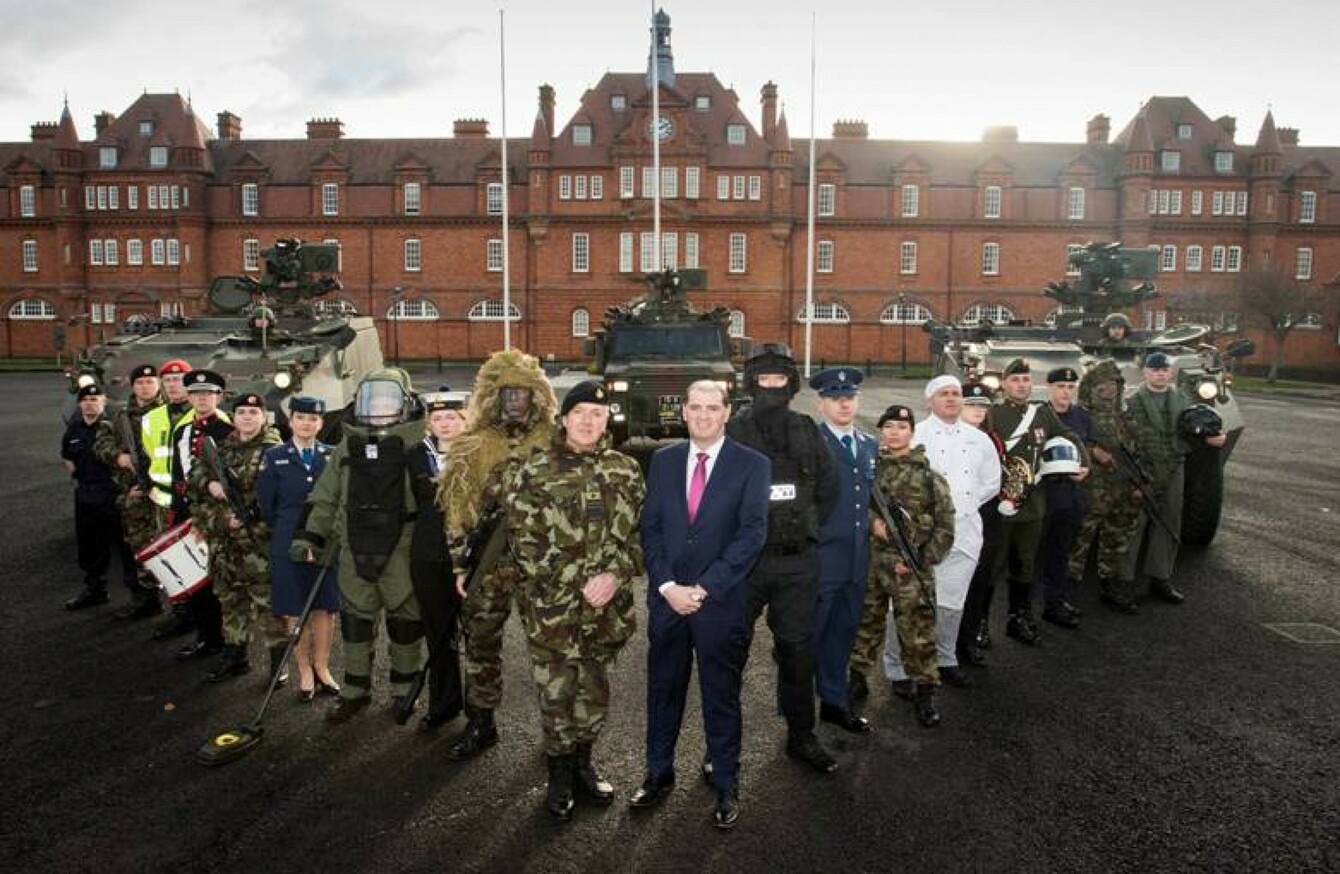 Image: Defence forces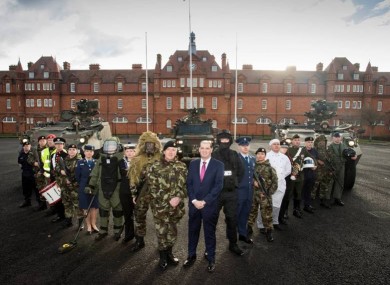 Image: Defence forces
THE DEFENCE FORCES have announced plans to recruit close to a thousand new personnel.
Defence Minister Paul Kehoe today announced a major recruitment drive for 2017.
The recruitment is aimed at honouring the Government's commitment to keep the strength levels of the Defence Forces – which includes the Army, Naval Service and Air Corps – at 9,500 personnel.
In total, the forces are seeking to recruit 860 new personnel across all services this year.
Commenting on the launch of the drive, Minister Kehoe said that it was "extremely significant" and was targeting general service recruits, apprentices and cadets.
"It opens up significant opportunities, across the Army, Air Corps and Naval Service, for young people to serve their country as members of Óglaigh na hÉireann," said Kehoe.
"For each individual, it also offers a unique career opportunity and first class training."
Kehoe also spoke about the importance of diversity and inclusion in the Defence Forces.
He encouraged women and "new Irish" in particular to join up.
"It is important that Óglaigh na hÉireann represents the richness and diversity of the community it serves," he said.
The Defence Forces welcomes and respects all, irrespective of gender, creed, ethnicity or sexual orientation.
Recruitment for general enlistment is already underway. People can apply on military.ie