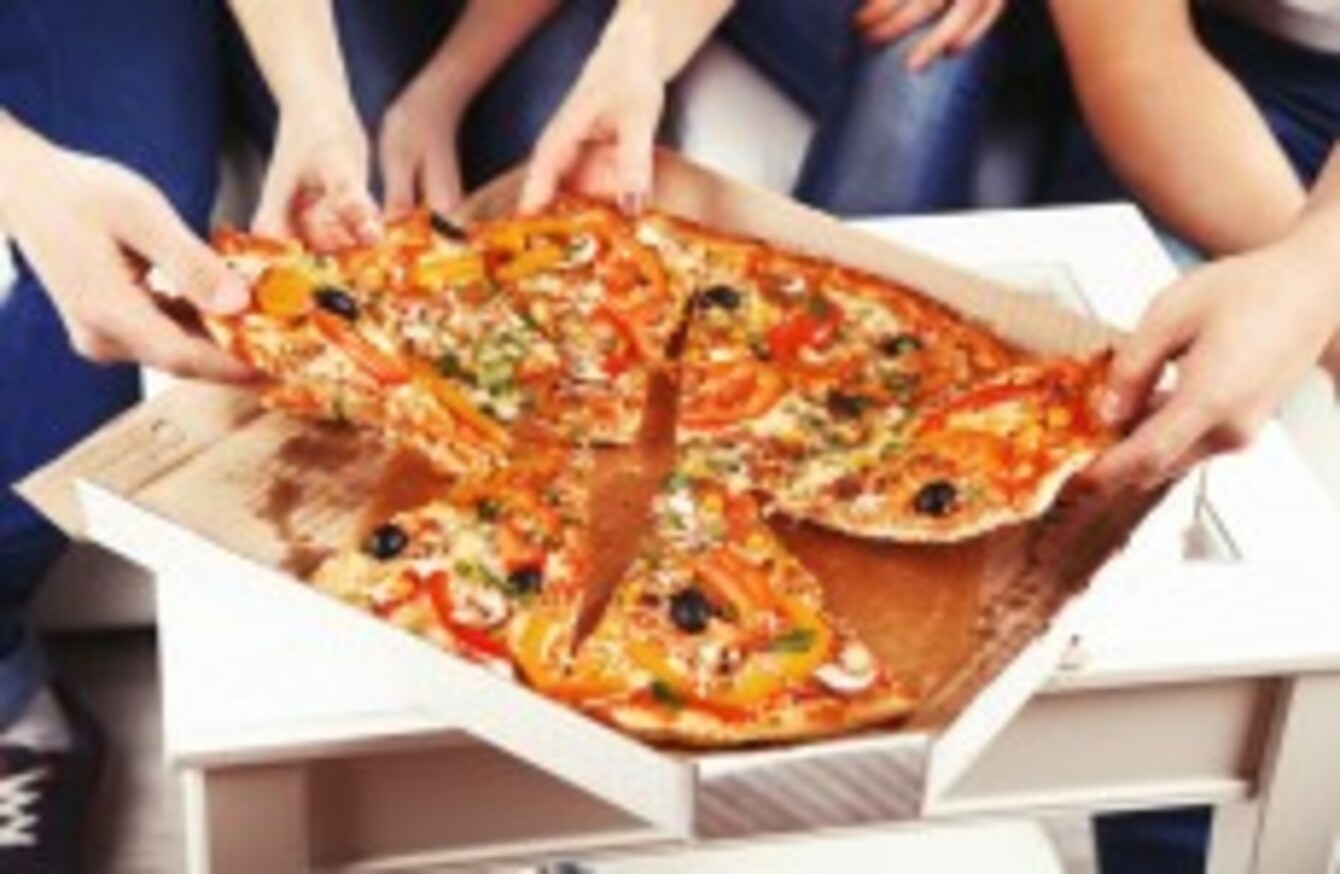 Image: Shutterstock/Africa Studio
Image: Shutterstock/Africa Studio
THE COMPETITION TO feed customers' seemingly insatiable appetite for food-delivery services just got a bit hotter.
Deliveroo, the UK-based food delivery startup that launched in Dublin earlier this year, has raised $70 million (€63 million) as it plans expansion further into Europe and other regions.
The company, which has pitched itself as offering more "upmarket" food options than rivals like Just Eat, said it had already gone through a sixfold increase in daily orders since it went through its last fundraising drive in January.
Deliveroo takes orders through its apps and website for outlets that haven't traditionally had a delivery option, which means any restaurant can theoretically offer customers food to their doors.
The company employs its own drivers, rather than acting as purely a platform for customers to order food from takeaways that already handled deliveries.
'Ambitious' expansion plans
Since launching in London in 2013, it has expanded into France, Germany and Ireland as well as across the UK. It is planning to spread its footprint in Europe, the Middle East and Asia after the latest investment.
Deliveroo's CEO and co-founder, William Shu, said the company was committed to building its team of drivers and offering restaurants new revenue streams.
Although we've grown rapidly since inception, we're extremely excited to be entering into the next phase of our ambitious expansion strategy," he said.
The startup charges customers €2.50 per delivery, however its main income is from the 30% commission it takes on orders.
In comparison, Just Eat charges only a 12% commission and its managing director for Ireland, Amanda Roche-Kelly, earlier told TheJournal.ie that as the "market leader" her company wasn't worried about competition from Deliveroo.
Source: Video TheJournal.ie/YouTube
Deliveroo launched in Ireland in April, but with a very limited delivery area in Dublin's south inner city. That footprint was expanded to several other parts of the capital early this month and the company said it had more locations planned for the country.
It had earlier raised €25 million from investors that included Irish entrepreneur Dylan Collins' Hoxton Ventures.
His fund also joined the latest investment round, which was led by Greenoaks Capital and Index Ventures.
Collins previously told TheJournal.ie the company was targeting an eventual billion-dollar valuation. Just Eat went public in April last year and is currently valued at £2.95 billion (€4.15 billion).