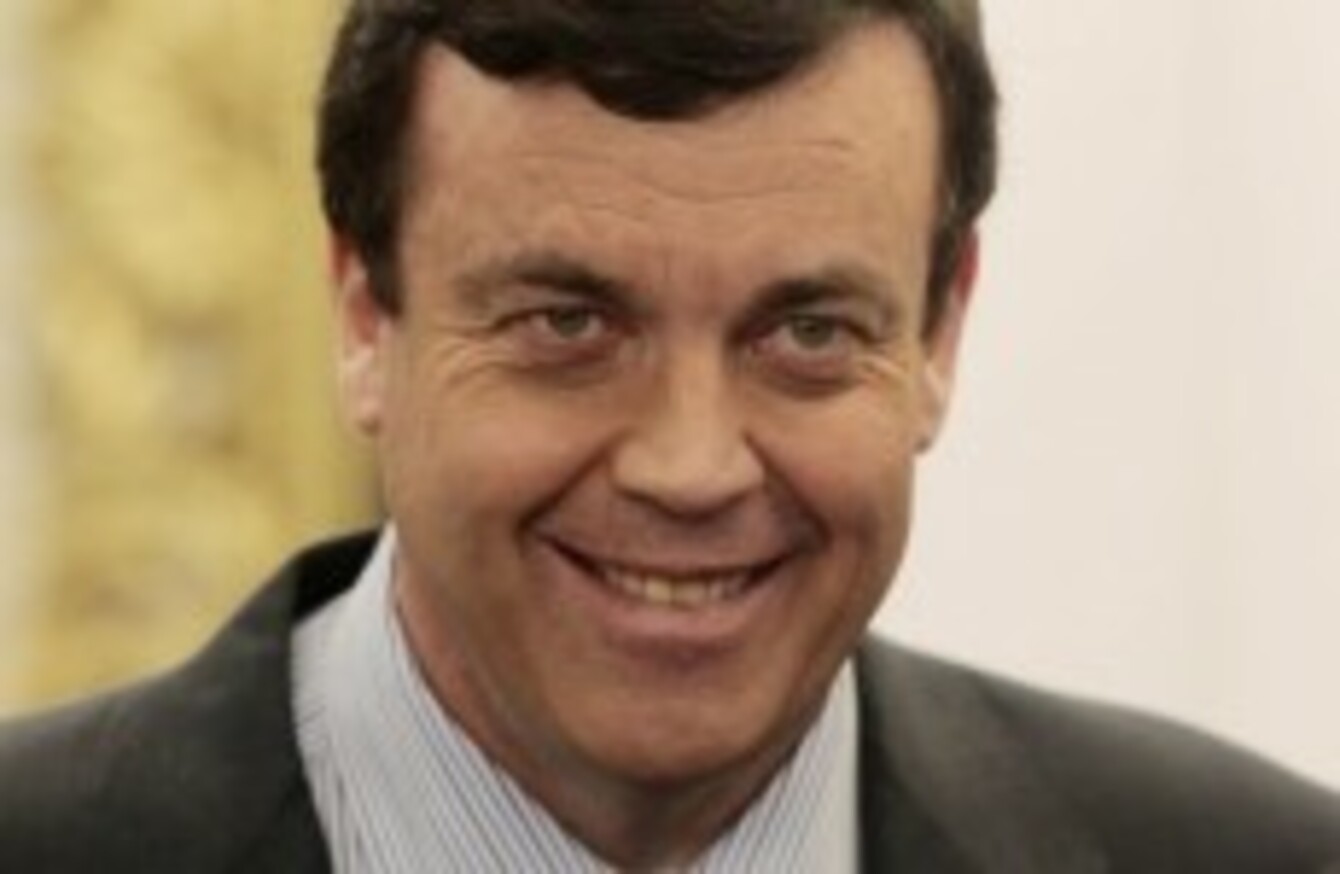 [LAST UPDATE 12.00]
A SPOKESMAN FOR Finance Minister Brian Lenihan has described as "pathetic and inaccurate" a story by the Daily Telegraph which claims that Finance Minister Brian Lenihan was jeered, heckled and subjected to chimp sounds during a conference call with Citigroup investors.
The spokesperson pointed out that the newspaper which published the story was not on the call, and that other publications – which had been invited to participate – did not report on any jeering or heckling.
The spokesman admitted that there were some technical problems with the call, but insisted the Minister was not heckled. "You wouldn't have been able to hear anyone because there was so much feedback," the spokesman said.
TheJournal.ie reported earlier that:
The call between Lenihan and between 200 and 500 investors, which was designed to calm fears over reports that the government may force bank bondholders to share some of the cost of the bailouts, rapidly descended into farce…Lenihan had been speaking for less than two minutes, when a technical problem, which meant that the bank's clients were all able to be heard on the line, became apparent.

Some of the traders began heckling Lenihan and making what one banker described to the newspaper as "chimp noises".

Another shouted "Dive, Dive", while a third called out "Short Ireland" – a reference to the practice of short-selling.
However, the Department of Finance spokesman said the story was a total fabrication, and pointed out that the fact that spreads on Irish bonds narrowed indicated that the 200 investors on the call were reassured.
The Minister was not interrupted as reported by the Telegraph. There was no heckling – indeed participants congratulated the Minister, and the NTMA. There were no technical errors at our end. It is the case that Citi, which organised the call, had difficulties with the line and the call start was delayed. A number of media organisations were on the call. None offered a similar analysis to the Telegraph which was not on the call.
A poster on the Daily Telegraph's comment page, calling himself 'Dr Cockroach', says he was on the call and claims the so-called 'chimp noise' might have been a ring tone:
Unlike the rest of the posters here or the journalist I was on this call.
What isn't explained properly was the hundreds of callers from whatever location they were based were live. So any noise whether it was moving a chair, coughing, arranging a trade, etc could be heard. So the 'chimp noise' sounded very much like a ring tone..there were dozens of rings tones, coughs chatter and general noise from dozens of trading floors, dealing rooms and conference rooms. It was an utter mess of so to say Lenihan was 'heckled' was overstating it. It wasn't that organised. It basically became white noise with occasional noises, words and sentences cutting across. Any 'ridicule' was largely directed at Citigroup's shambolic organisation.