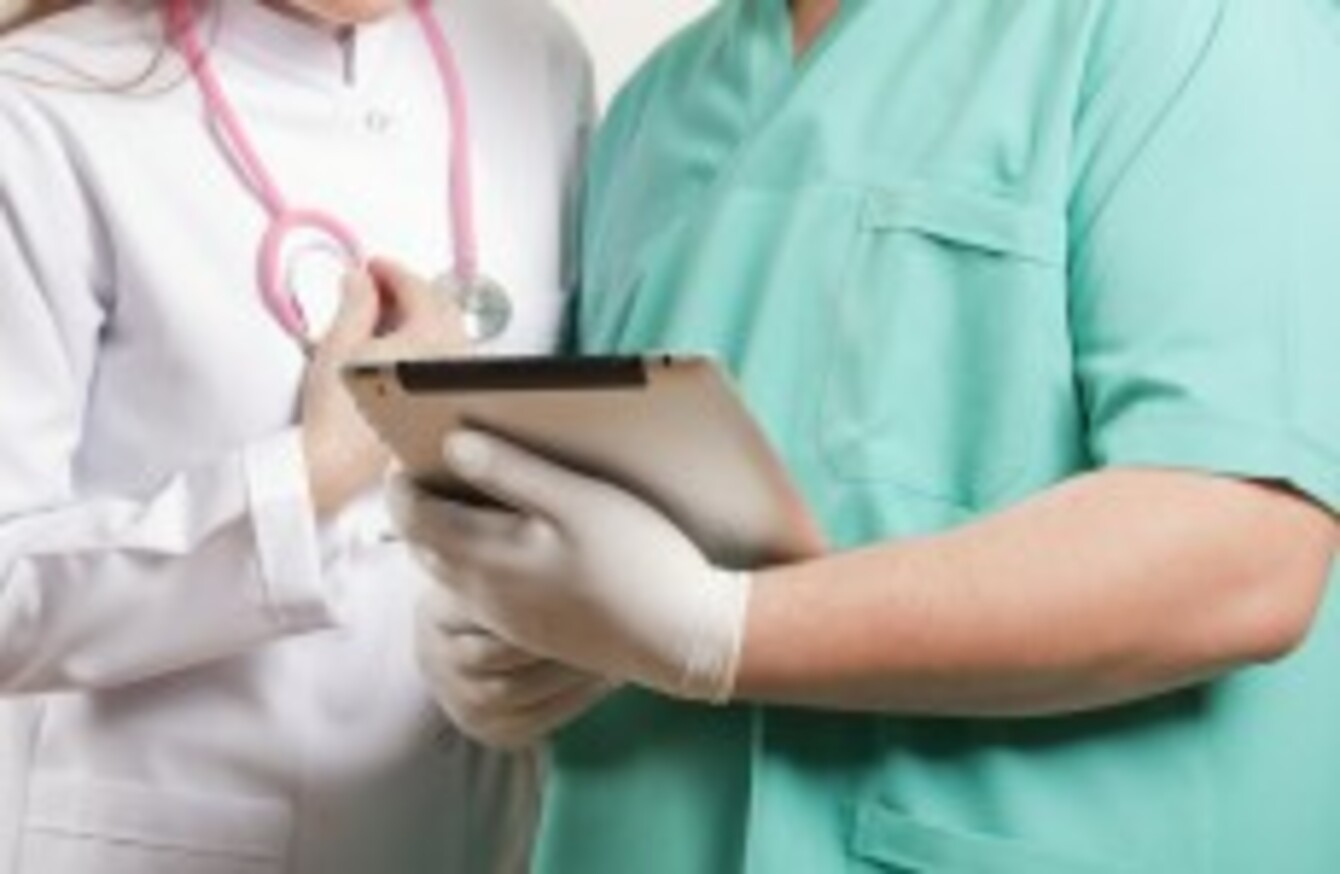 Nurses using tablet devices to manage their day-today jobs, just one idea at a digital healthcare gathering.
Image: Shutterstock
Nurses using tablet devices to manage their day-today jobs, just one idea at a digital healthcare gathering.
Image: Shutterstock
CHANGING THE FUTURE of healthcare depends on new digital technologies, that was the message at the Digital Health and Life Science Trade Summit yesterday.
Seven health care entrepreneurs were chosen to showcase their ideas from hundreds of international applications. The event, organised by HealthXL, a global health accelerator, linked up teams who have innovative ideas on how to transform global healthcare systems with digital health hubs, in order to explore possible collaborative opportunities.
Massachusetts Governor Deval Patrick and Senate President Therese Murray attended the event in in HealthXL headquarters in Dublin. "In Massachusetts, we believe that health is a public good and that everyone should have access to affordable, quality care," said Governor Patrick, adding "to deliver on that goal, we must invest in innovative solutions, new technologies and global partnerships".
Speaking to TheJournal.ie, Martin Kelly from IBM, one of the event sponsors, said connecting and collaboration were key to finding modern day health care solutions. He said:
We can all learn from each other. Nearly every country has some sort of financial problem or administrative problem around their health care systems, Ireland is not unique. There are things we can learn from different countries. That is why it is so important for us to come together to encourage innovative solutions.
Digital solutions for healthcare
He said there was a wide spectrum of great ideas at the event. An African team are looking at removing paper work from our health care systems. 'Claimsync' wants to replace paper based patients' records, with a move to process all medical records electronically. "This would free up staff that can get bogged down in administrative work," said Kelly.
From Australia, 'Go Act' are looking to develop web-based software solutions for mental health professionals and their clients. "Clients who present to their GP and get sent to a clinician can often experience a delay until their next appointment, so they want to create software that will keep the client connected. Mental health is such a huge issue here in Ireland, so it's great to see new and interesting ideas that will help," said Kelly.
Other products that aim to improve productivity is the Nursebuddy Tool, which is designed to help nurses manage their day-to-day jobs using tablet devices. A team in Canada came up with the idea of using real-time decision making to put cancer patients in control of their own care.
Yesterday's event is building up to the HealthXL Global Gathering on May 30, where investors from all over the world will come to Dublin and teams will pitch their ideas, hoping for investment.