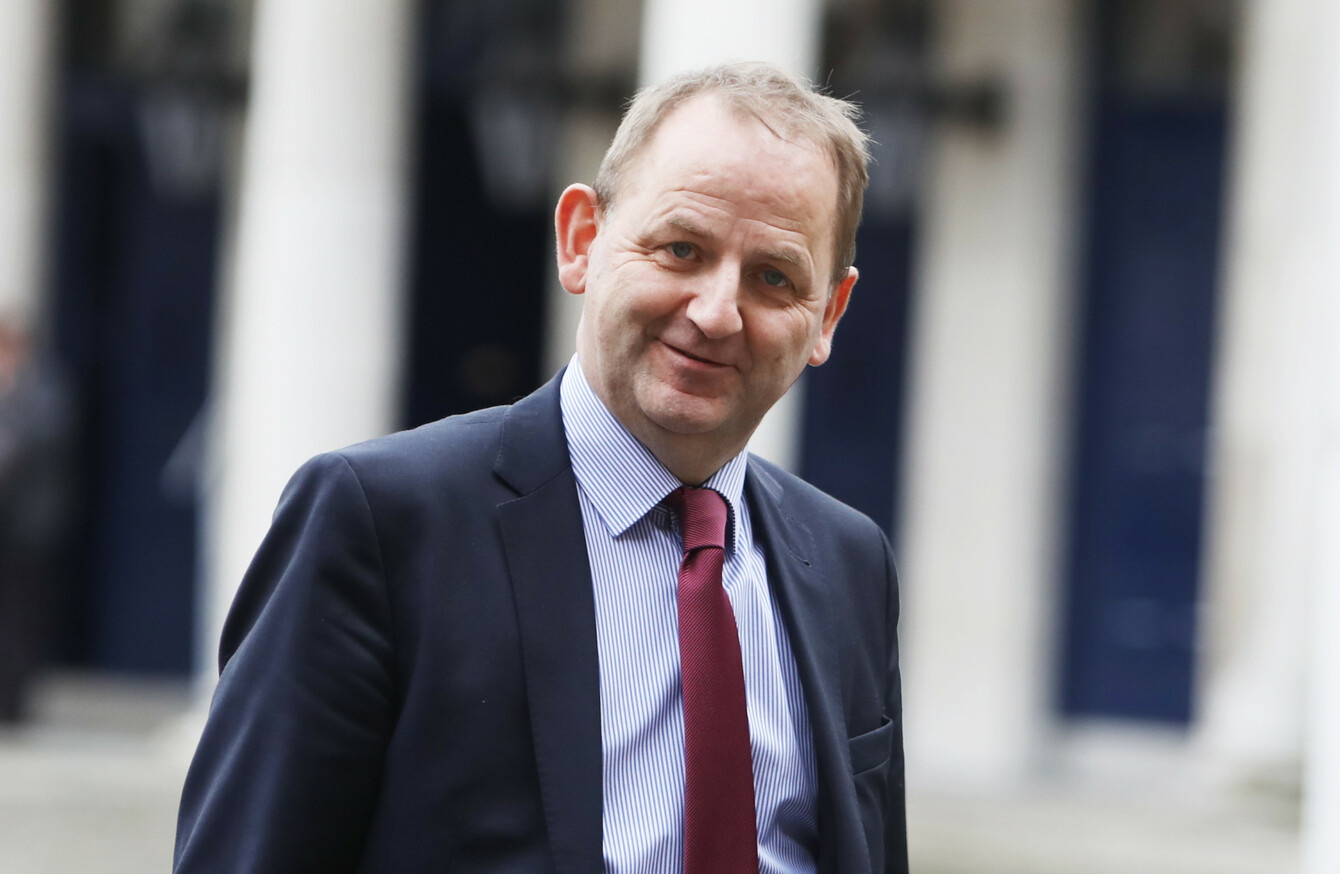 Image: Leah Farrell/Rollingnews.ie
Image: Leah Farrell/Rollingnews.ie
WHERE DID THE rumours come from?
After having the social workers, the solicitors, the barristers, the politicians and a host of gardaí giving evidence at the Disclosures Tribunal, this week we had the media in the witness box to talk about the allegations of the smear campaign against garda whistleblower Maurice McCabe.
Journalists came to Dublin Castle and said that they had heard the rumours that there was a sexual abuse allegation against McCabe. They'd heard it from colleagues, they'd heard it on the corridors, it may have been coming from the gardaí, everyone knew about it etc.
And with these serious claims made over the course of the week from a number of experienced, well-known journalists, it was put to them that they had improper motives for coming forward.
It was put to them that it wasn't because they wanted to come forward with what they knew. It was suggested to them that they had a "grudge", that they were saying these things because they had something against the person or people in question.
It's also been put to Superintendent David Taylor – the former press officer with the central claims that Callinan ordered him to run a smear campaign – that he's saying all this because he has a grudge against Nóirín O'Sullivan.
According to these narratives, Dublin Castle is becoming the venue for "bitter" people to try to get back at those with whom they have a grievance.
But, at the same time, the body of evidence is building towards a general awareness in media circles at the time that there was an allegation of sexual abuse against Maurice McCabe.
The "whispering campaign" idea was repeated by a number of journalists this week, and has been a consistent theme in the evidence so far.
The people coming forward, however, are saying they heard it from someone else. We've not directly heard where the rumours came from, with the exception of Superintendent Dave Taylor who's said he's briefed a number of journalists. As noted here, however, his evidence is not without its difficulties.
And then we have two TDs, the Comptroller and Auditor General and an RTÉ journalist saying the garda commissioner smeared McCabe to them. But Martin Callinan denies this.
The evidence may be building, but we're not that much closer to the definitive answer as to where the rumours came from.
Nóirín's insights
Before the journalists took the stand this week, there was the small matter of former garda commissioner Nóirín O'Sullivan giving evidence at Dublin Castle again.
Her testimony was largely uneventful, and largely consistent with that of Martin Callinan: no smear campaign, no knowledge of a smear campaign, didn't brief journalists negatively etc.
There were a couple of standout moments, however.
It's been put to Superintendent David Taylor that he had a "grudge" against Nóirín O'Sullivan, and she had some choice words when asked about Taylor's suitability for the post of head of the garda press office.
She said that it was a "surprise" when he was given the job in 2012, as she said he had no experience of major crime scenes or dealing with the public. When she got the top job in 2014, she said she moved at the earliest opportunity to transfer him because she "did not trust him".
O'Sullivan's answers on Taylor didn't endear her to Mr Justice Peter Charleton who remarked at one stage: "It's not helping when you lapse into PR speak, I'm learning nothing from your answers."
Nevertheless, her evidence helped to feed into the narrative that her counsel have been trying to create, namely that Taylor is not telling the truth and is trying to get back at Nóirín O'Sullivan for moving him out of the press office, and the subsequent disciplinary proceedings against him.
During Taylor's evidence, counsel for O'Sullivan and Callinan pressed him hard in this way, culminating in an accusation that he was telling a "pack of lies". Taylor vehemently denied this was the case.
'Legitimate claim'
Irish Daily Mail journalist Alison O'Reilly has told the Tribunal this week that her colleague Debbie McCann told her that Maurice McCabe was a "child abuser" back during the period when McCabe was raising the penalty points scandal in 2013/14.
O'Reilly also alleges that that negative information about McCabe had been given to McCann from Nóirín O'Sullivan and Superintendent David Taylor.
It was put to O'Reilly that she only came forward with these allegations against McCann because of her desire to get back at her employers, against whom she has taken a number of cases in the High Court for personal injury and defamation.
It is a fact that she went to Labour leader Brendan Howlin and informed him of what McCann allegedly told her about Maurice McCabe being a "child abuser" around the same time that these court cases were arising.
Counsel for the Mail put to her: "Well, you then at that stage were obviously contemplating it, because the following month you, in fact, issued, if you like, a third prong of attack, you issued defamation proceedings against your employer?"
O'Reilly strenuously denied that this. "I have a legitimate claim I'm taking to the High Court. It has nothing to do with the Tribunal," she said.
She said that she had thought long and hard before coming to the Tribunal with what she had but felt that it was the right thing to do.
'Deliberately damage his reputation'
The testimony of Anne Harris went even further.
The former editor of the Sunday Independent told the Tribunal this week that current editor of the Irish Independent Fionnan Sheahan told her that McCabe was a "paedophile".
Sheahan strenuously denies the claims, and his counsel put it to Harris today that she was motivated by a "grudge" and had made the claims to "deliberately damage his reputation".
Their case was that Harris didn't get on with Sheahan, and had been put out by the change in editorial structure at INM when she was still the Sindo editor.
Harris replied that that wasn't the case and that she respected Sheahan, and felt that if he heard that rumour then he should say where he got it.
A similar case was put to former Irish Independent journalist Gemma O'Doherty this week.
She was removed from her position at INM weeks after going to Martin Callinan's home and subsequently writing an article about the former garda commissioner having penalty points wiped from his licence.
O'Doherty agreed with the suggestion that Callinan had a role in her losing her job, but it was also put to her that she was "anxious to make [herself] relevant to the Tribunal" and to "insert [herself] into the whole narrative of the Tribunal".
It was also put to her that she wanted to be "centre stage".
O'Doherty rejected this, and said that all she desired was for the facts to be presented to the Tribunal.
She said: "I know that justice Charleton has requested that journalists come forward if they have information that may assist the Tribunal and that is what I have done.
I believed it was important that the public heard my evidence.
'We have a responsibility'
Amidst all this talk of grudges, the chairman who has to write the report at the end of all of this is not much closer to the truth of this "whispering campaign" against McCabe as the Tribunal enters its final weeks of hearings.
In fact, Mr Justice Charleton said as much during proceedings this week, indicating that he had no interest in getting involved in the squabbles of journalists.
He said: "Indeed there's a lot of one journalist contradicting another and saying another journalist is lying that I am not going to form a view on. Why should I? It's none of my business."
The judge seems fairly clear in what his actual task is, and has made frequent reference to what his task is in the last few weeks, as allegations are being fired back and forth from counsel to witnesses.
"We own this country and we have a responsibility to do our best," he said.
I actually am tasked with reporting to the Oireachtas, which is answerable to the people of Ireland as to what happened.