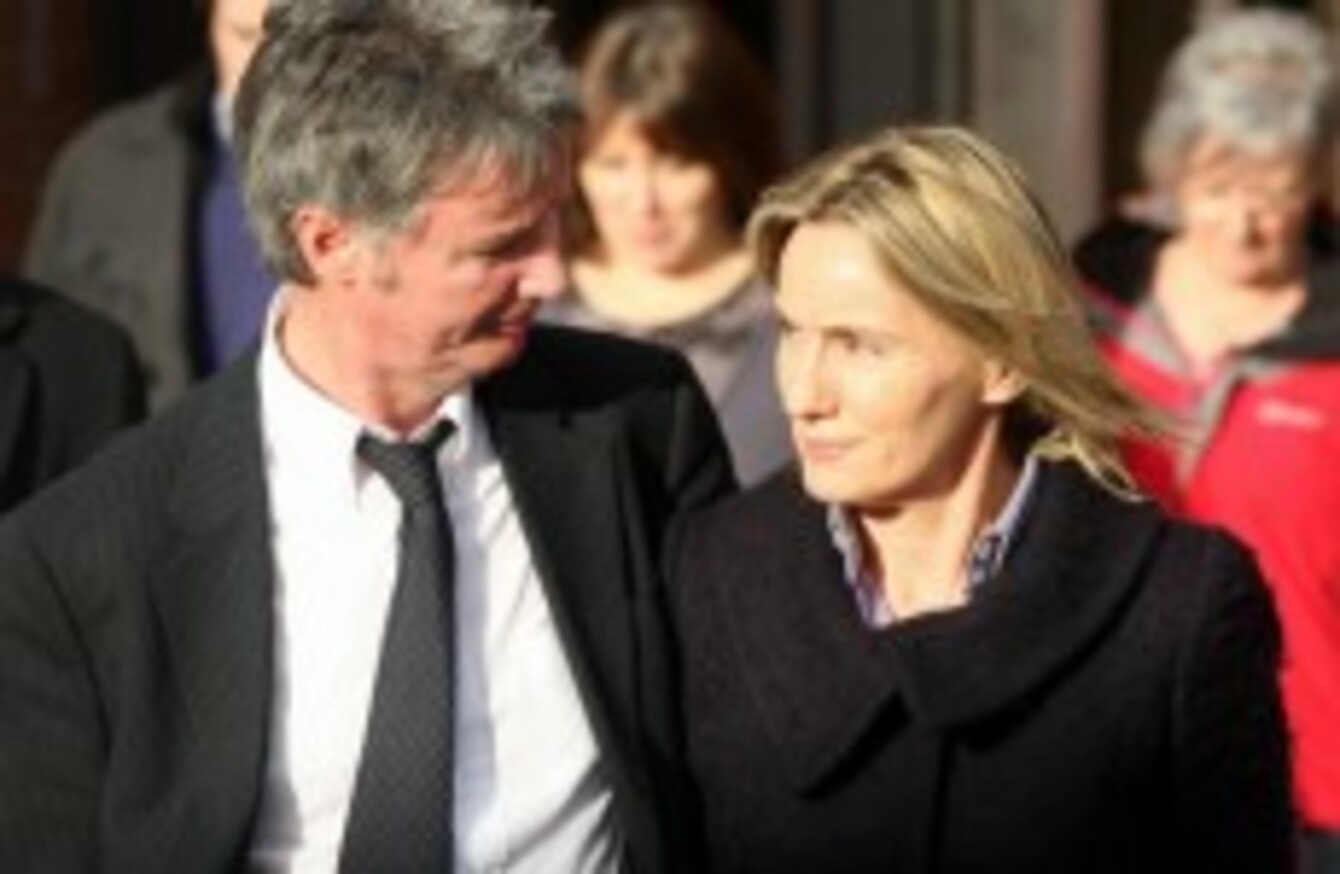 Hazel Stewart and husband David Stewart leave Coleraine Crown Court yesterday
Image: Paul Faith/PA Wire via PA images
Hazel Stewart and husband David Stewart leave Coleraine Crown Court yesterday
Image: Paul Faith/PA Wire via PA images
A CONFESSION TAPE was played to the jury at the Hazel Stewart double murder trial in Coleraine Crown Court yesterday.
Stewart denies murdering her husband and her ex-lover Colin Howell's wife in 1991. Howell has been found guilty of the murders.
In the tape, which was recorded in 2009, Stewart admitted to detectives during interrogation that she was aware of what was going to happen before they were killed and did nothing to stop it, reports The Irish News.
She broke down in the dock as she listened to the tearful police recording of her interview, in which she acknowledged her part in a murder plan conceived by Colin Howell.
The court heard she got rid of vital evidence by destroying a garden hosepipe which was used to gas the victims while they slept.
She also washed and replaced bed covers in the room her husband was poisoned and opened the window to get rid of carbon monoxide fumes.
Although she admitted that part of the plan was drugging her husband, she insisted she did not give him a tablet as Howell claims.
For more information read this story in this week's The Irish News (subscription).>>