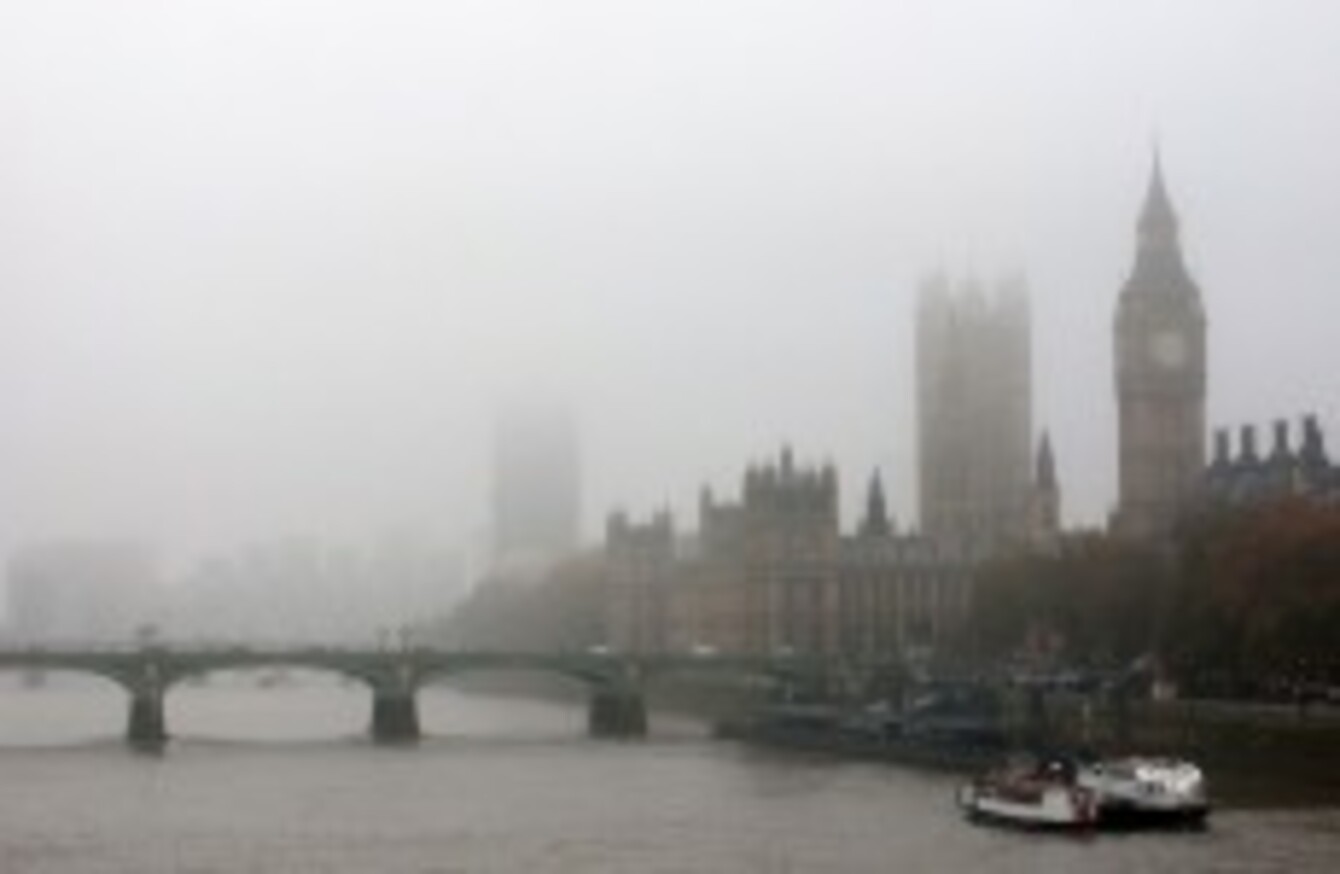 Another episode of foggy weather in London earlier this month
Image: Jeff Moore/Jeff Moore/Empics Entertainment
Another episode of foggy weather in London earlier this month
Image: Jeff Moore/Jeff Moore/Empics Entertainment
THOUSANDS OF PASSENGERS are facing severe disruption after heavy fog settled over two London airports.
At least 30 flights had been cancelled by 7.20am this morning at London Heathrow, including departures to Dublin. There are also cancellations at London City Airport, a favourite of business traveller, with authorities advising passengers to contact their airlines amid disruptions due to poor visibility.
Heathrow also cancelled 132 flights yesterday. Passengers reported confusion among airport staff, with one telling the BBC: "Staff did not know what to do and gave conflicting advice [...] We weren't even told it was due to fog, but I was able to figure it our for myself because it was pretty foggy out there."
London Gatwick and Stansted said there were no unusual flight disruptions, the Press Association reports. The fog is expected to lift later this morning.
One flight to London City has been cancelled from Dublin Airport, but other departures are leaving with some delays. Passengers have been advised to contact their airline for more information.
Earlier this month, seven people were killed after a huge motorway pile-up amid foggy conditions in Somerset, south-west England.