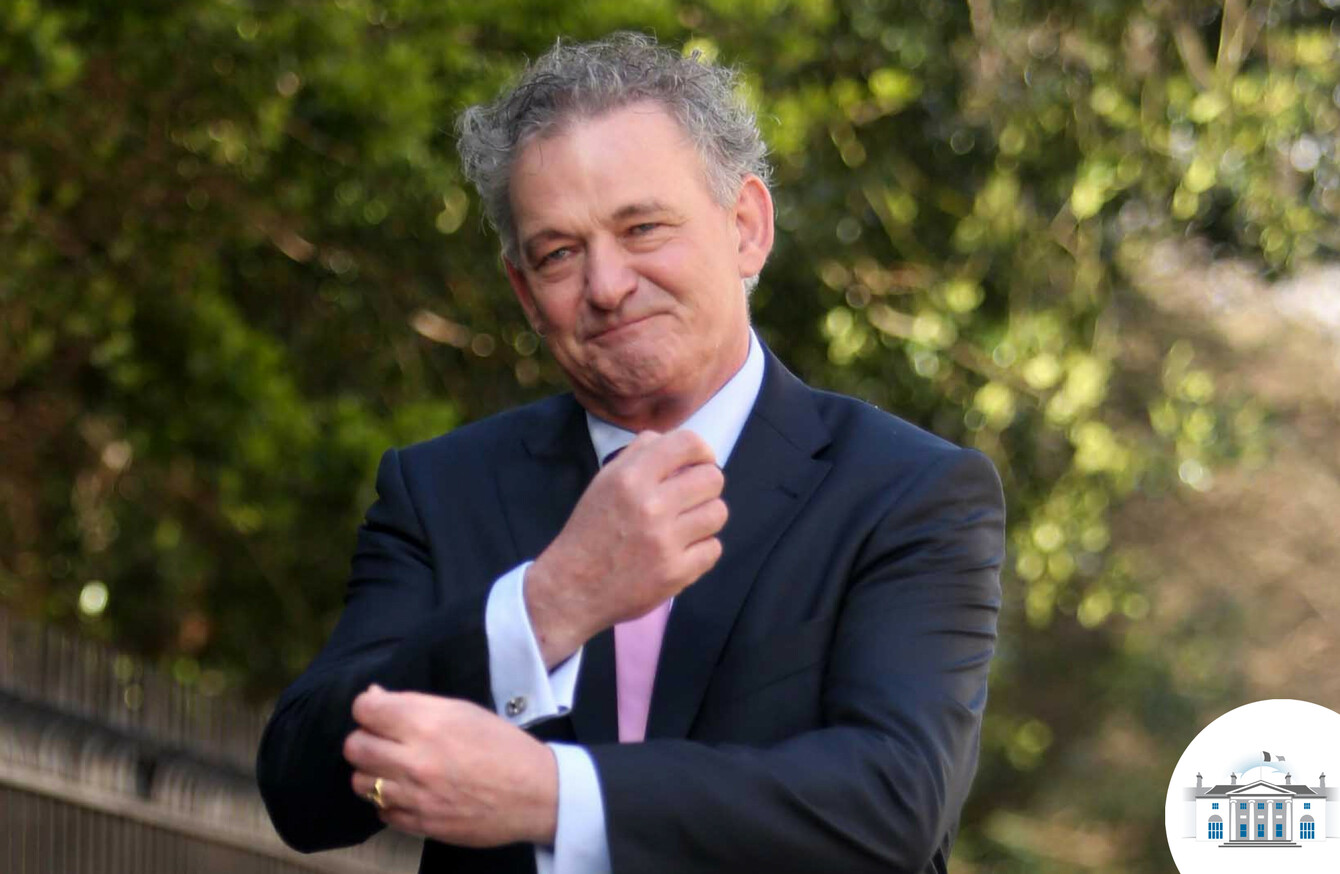 Dragon's Den investor Peter Casey at the launch of RTÉ's new show Dragon's Den in 2014.
Image: Sam Boal via RollingNews.ie
Dragon's Den investor Peter Casey at the launch of RTÉ's new show Dragon's Den in 2014.
Image: Sam Boal via RollingNews.ie
BUSINESSMAN PETER CASEY has added his name to the handful of presidential hopefuls, and is the third Dragon's Den businessman to seek nominations for the role.
The presidential election will be held on 26 October; journalist Gemma O'Doherty, Independent Senator Joan Freeman and two Dragon's Den investors Gavin Duffy and Sean Gallagher have already announced their intentions to join the race (the latter did so yesterday).
Michael D Higgins is running for a second term as President of Ireland; Fianna Fáil and Fine Gael are to support the former Communications minister in that bid. Sinn Féin said that they would also put forward a candidate – Liadh Ní Riada is expected to be announced as that candidate on 16 September.
Peter Casey, who first confirmed his bid to the Irish Independent, told the paper that he wouldn't accept any of the €1.7 million salary if he were to be successful in his bid to become Uachtarán na hÉireann, and said that the salary is "bonkers".
He repeated this on RTÉ's Today with Miriam programme this morning, adding that the Taoiseach should get paid more, and as it stands now the Taoiseach is paid 50% less than the President, when it should be the other way around according to Casey.
He went on to say that if he was successful in his bid, that he would give at least some of that salary to county councils, which prompted questions about his approach to getting a nomination to get on the ballot paper.
In order to get on the ballot, candidates need the support of four councils or 20 members of the Oireachtas. Candidates have begun addressing local councils already, with the last bid made to Kildare County Council.
"The county councils are the people [the President] needs to be close to," Casey said.
He's "not certain he could beat" his Dragon's Den colleagues, but "I'll certainly give it my best effort" and added that he's confident he'll get on the ballot paper.
When asked whether he and his other Dragon's Den colleagues are working together in order to ensure one of them is successful, Casey recoiled and said that he's in the race to win it.
"I don't know if I've any qualifications more than the other candidates… I've got unique ideas and a passion and an energy. Sometimes you don't appreciate how good it is to be Irish, when you go around the world you really appreciate what it is to be Irish."
He said that his campaign would focus on energising the Irish diaspora through an "Irish birthright movement", which would encourage the Irish abroad to send their children to Ireland for four weeks to "get them to know what it means to be Irish".
This is to get them to drink the Irish Cool Aid… This is not to stop them from emigrating.
He also spoke about the power of social media during his interview.
"We can connect with Irish people around the world through social media, it's a powerful tool for the government. If we can get and energise the 17 million Irish people around the world it's such a powerful tool."
Casey, who is from Derry, has lived on three different continents and ran a recruitment firm business in the US.