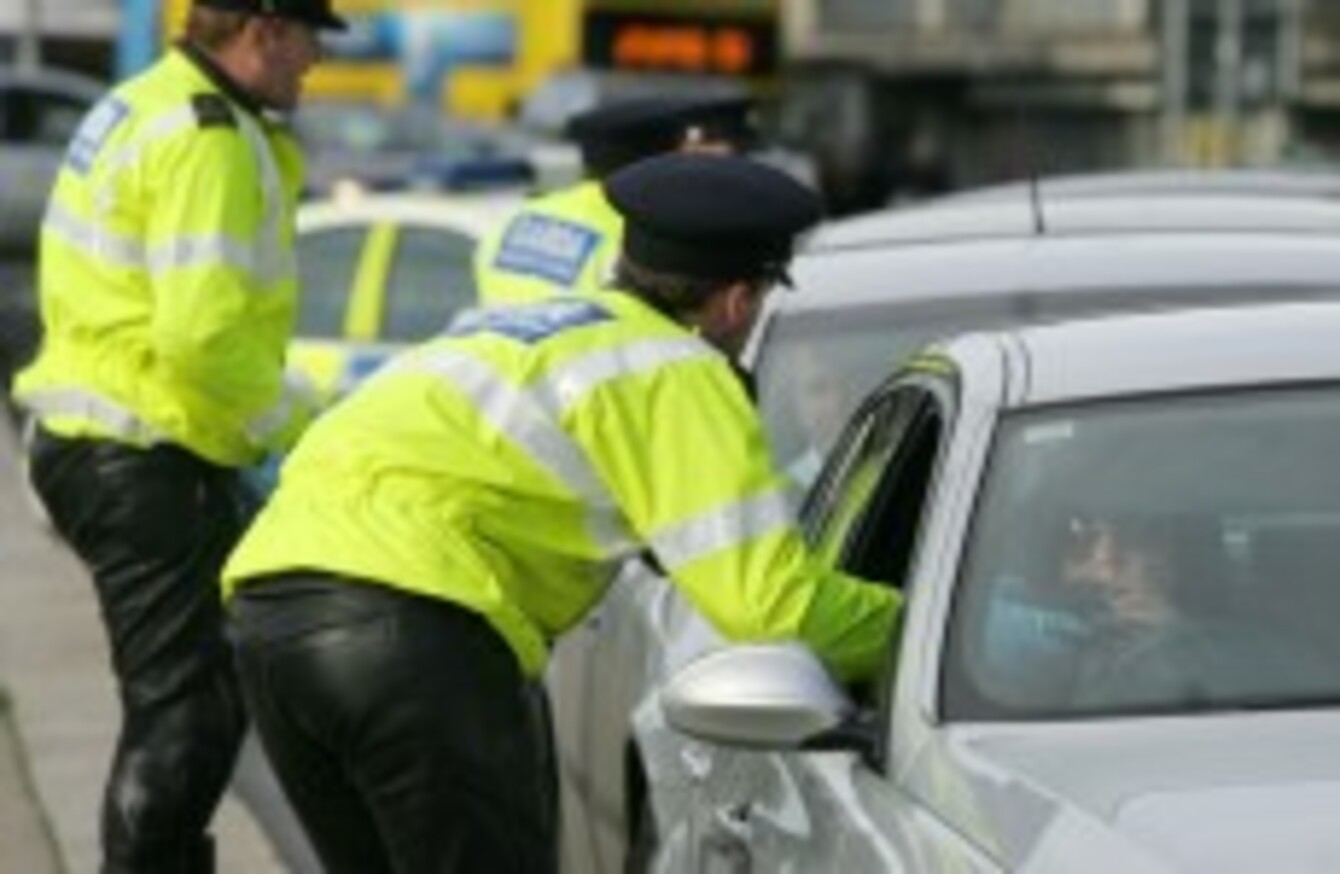 Image: Sam Boal/Photocall Ireland
Image: Sam Boal/Photocall Ireland
DRIVERS ARE BEING reminded that if they were out last night, they may not be ok to drive this morning.
Gardaí say that the warning is year-round, not specific to any one day, but New Year's Day generally sees more checkpoints and mandatory alcohol testing points than usual.
The Road Safety Authority says that the calculation is simple:
"It takes your body roughly one hour to get rid of one standard drink.
That's one hour for a half a pint, or a small glass of wine or a pub measure of spirits, and two hours for a pint to be eliminated from your body. The secret to sobering up is TIME – no amount of coffee, energy drinks, cold showers or breakfast rolls will speed up the process.
Around 400 people were detected driving under the influence on Saturday, Sunday and Monday mornings in 2013.
In April of last year, Garda Assistant Commissioner John Twomey told people not to risk driving after drinking.
"Even if you don't meet a checkpoint, you could still be breath tested if you run a red light, enter a bus lane, speed, or if you're involved in a road traffic collision. Never take the chance, it could prove very costly…the least of which are penalty points, a fine or the loss of your licence. If you're drinking alcohol, forget about driving."