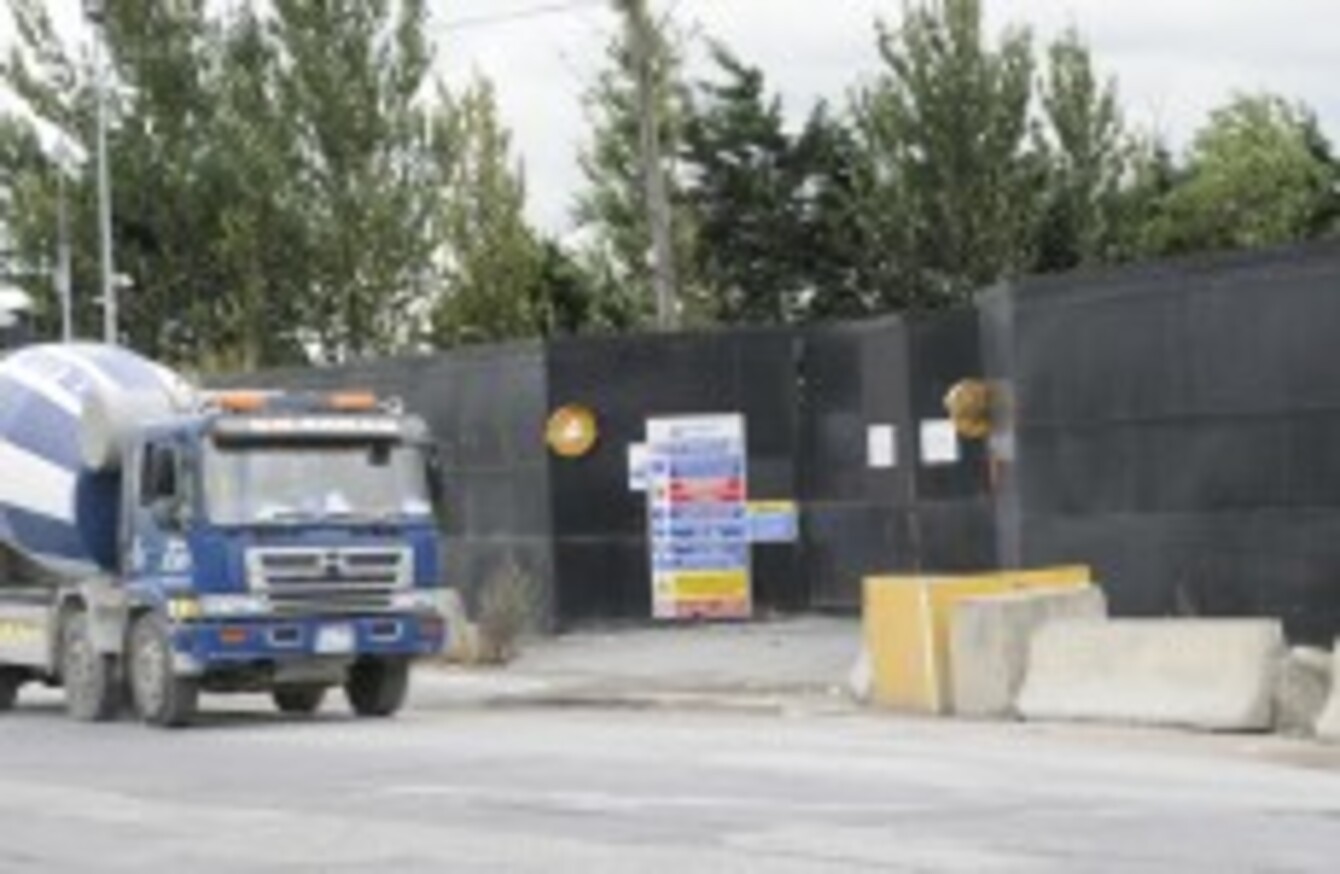 Hoardings in Ringsend, Dublin.
Image: Sasko Lazarov/Photocall Ireland
Hoardings in Ringsend, Dublin.
Image: Sasko Lazarov/Photocall Ireland
A 'HOARDING TAX' could raise more than €1.2 million towards unpaid development levies and encourage landowners to tend to derelict properties, a Fianna Fail councillor has claimed.
The tax, put forward by Paul McAuliffe, would see the owners of sites with wooden hoardings, previously used to fence off the area during construction, face a "financial penalty" if they were not replaced by a steel fence or stone wall.
Speaking to TheJournal.ie, McAuliffe said this was "the minimum we should accept".
"The temporary wooden hoarding around them is left idle for as long as five years. It's unsightly and should only be used for a temporary period during construction."
Dublin City Council are currently reviewing the Derelict Sites Register with the aim to introduce "minimum standards" for such sites. A preliminary report states that on 34 derelict sites there are €1.2 million in outstanding development levies.
McAuliffe argues that sites are only declared derelict "as the very last step", and that there are more unused pieces of land surrounded by hoardings which would be included in the tax.
Temporary public parks
Under the proposal, which will be put before the Dublin City Council next week, landowners would be encouraged to open "temporary public parks" on the land, with any costs incurred being offset against further development levies on the land when construction commences.
The concept of a pop-up park was recently utilised by collaborative group Upstart, who transformed a derelict site on Dominick Street Lower into Granby Park.
The proposed tax and use of land for temporary public parks echoes Lord Mayor Oisín Quinn's proposal, in an interview with TheJournal.ie, for "site levies" to discourage landowners holding on to prime sites in the hope that their value will rise.